This post was sponsored by Align as part of an Influencer Activation for Influence Central and all opinions expressed in my post are my own.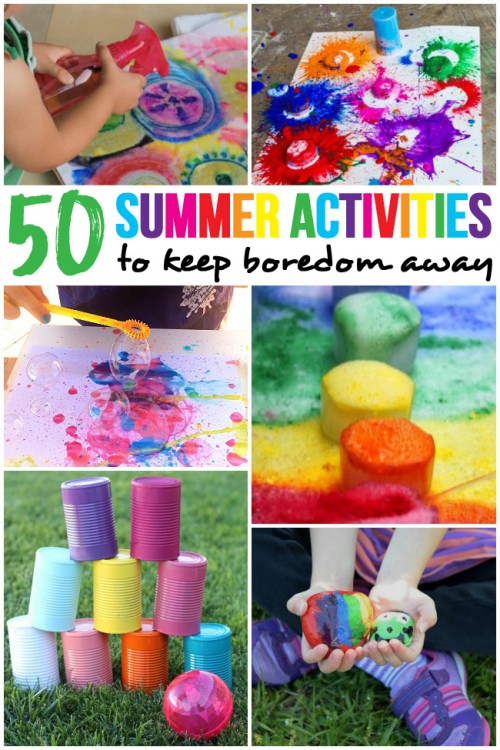 Are you looking for fun things to do with kids this summer? We've gathered our favorite summer activities for kids to keep boredom away.
It seems like we are always on-the-go during the summer, and sometimes our busy schedules can disrupt the natural balance of good bacteria for kids. Messy potty breaks mean less fun for everyone!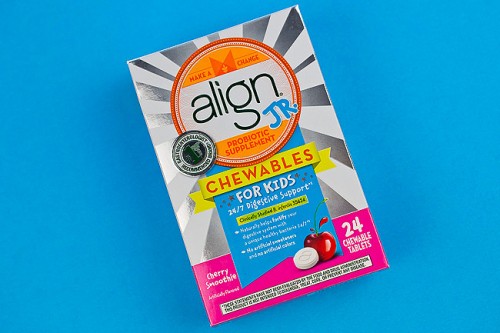 That's where Align Jr. comes in. This daily probiotic supplement helps support your child's digestive health.* It comes in great-tasting chewables for kids ages 6-12 years old.
Probiotics are good bacteria that provide a health benefit and are essential for many vital body functions, including healthy digestion.
Only Align contains the patented probiotic bacterial strain B. infantis 35624 that supplements their system with "good" bacteria.* This unique, patented pure-strain probiotic bacteria was developed by gastroenterologists with over 10 years of scientific research. This probiotic strain can't be found in any other product, just in Align.
*These statements have not been evaluated by the Food and Drug Administration. This product is not intended to diagnose, treat, cure, or prevent any disease.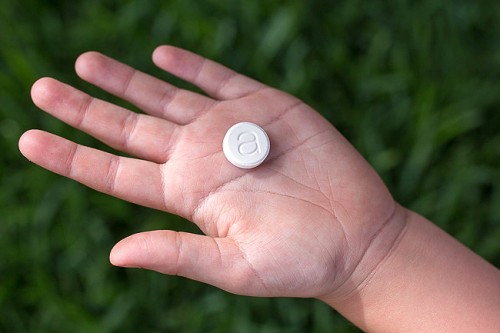 My kiddo loves the taste of Align Jr. And I love that we are able to keep busy all summer long without worry! Click here to receive a coupon for your purchase.
Things To Do With Kids This Summer

Make a bird feeder with simple household items!
This printable summer activity set is perfect for when it's too hot to play outside.
Build a lemonade stand and sell it in your neighborhood.
Practice hand-eye coordination with a summer sewing activity.
Enjoy sparklers without burning little fingers with DIY Sparkler Holders.
Make pool noodle nunchucks for extra fun in the pool.
Get out the grill and make melted bead suncatchers!
Play with colored ice for a cool summer activity!
Make mermaid slime!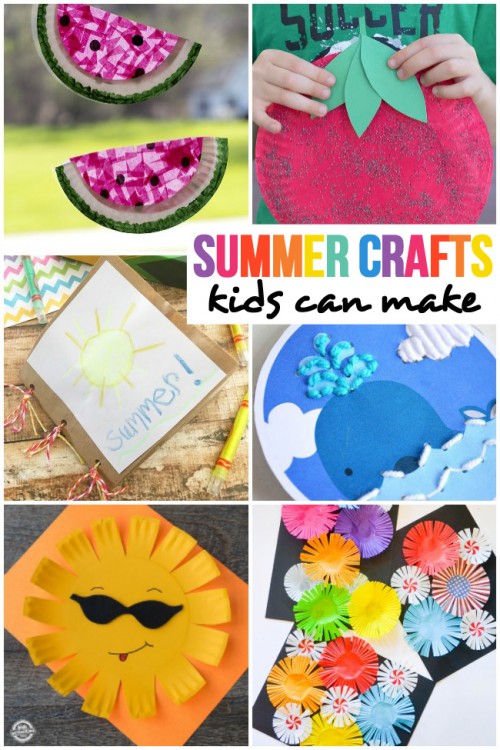 Summer Crafts Kids Can Make
Serve frozen fruit kabobs at a summer barbecue.
Have a sponge ball fight with friends.
Enjoy pool time with personalized inner tubes.
Go under the sea with this ocean play dough.
Make a unique keepsake to remember a trip to the beach.
Road trip activity bags are perfect for summer vacation.
Use popsicle sticks and bubble wrap to create this firefly craft.
Play beach games to pass the time in the sand and sun!
Kids will love this paper plate sun craft.
Have a shaving cream balloon fight!
Turn pool noodles into a DIY stacking game.
Going camping? Make s'mores in a bag!
Make gigantic bubbles with a hula hoop!
Here's another summer paper plate craft — this time, let's make a strawberry!
Create a summer scene with tissue paper art!
Pop balloons filled with paint for fun artwork.
Get messy with exploding paint bombs!
Make mini water blobs for a summer party.
Mix baking soda and vinegar and see what happens with this exploding baggie experiment!
Turn paper plates into a watermelon sun catcher!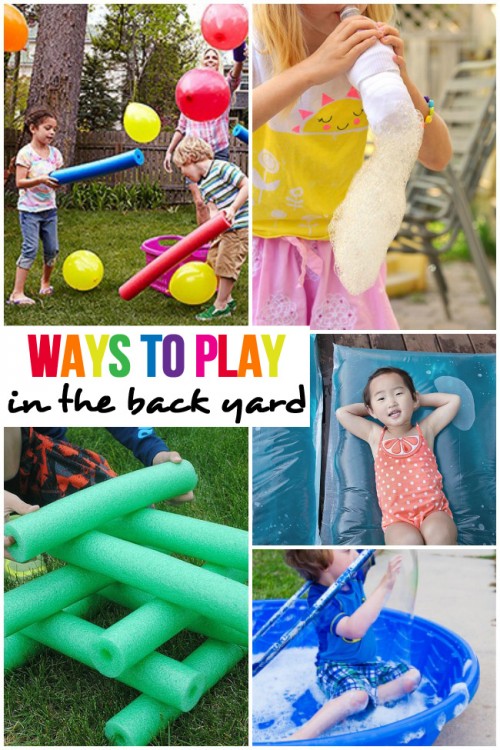 Ways to Play in the Back Yard This Summer
Make a slip and slide with pool noodles and plastic roll!
Go on a hike and have a color scavenger hunt.
Paint treasure rocks.
String your favorite summer snacks on a necklace!
Create colorful artwork with bubbles.
Build a solar oven to make s'mores!
Make a summer journal from paper bags.
Use an old sock and a plastic bottle to make bubble snakes.
Kids will love this fizzing ice rainbow activity.
Camp inside — complete with an indoor campfire!
Make straw rockets and see how high they'll fly.
Use markers to create colorful spray dye shirts.
Go bowling in the back yard with tin cans!
Make fireworks from cupcake liners.
Crumpled paper art is a fun way to recycle paper.
Build a race track in the back yard using a pool noodle.
Get out of the heat and turn an old sheet into a one-of-a-kind air fort.
Knock balloons around the yard with pool noodles for a fun game!
How are you staying busy this summer?
Align partnered with bloggers, such as me, to get the word out about its great product benefits. As part of this program, I received compensation for my time. Align believes that consumers and bloggers are free to form their own opinions and share them in their own words. Align's policies align with WOMMA Ethics Code, Federal Trade Commission (FTC) guidelines and social media engagement recommendations. 
br>