These Fourth of July Party Hacks are perfect for your summer barbecue. From entertaining desserts to ways to keep little ones safe from sparklers, look no further for your summer parties.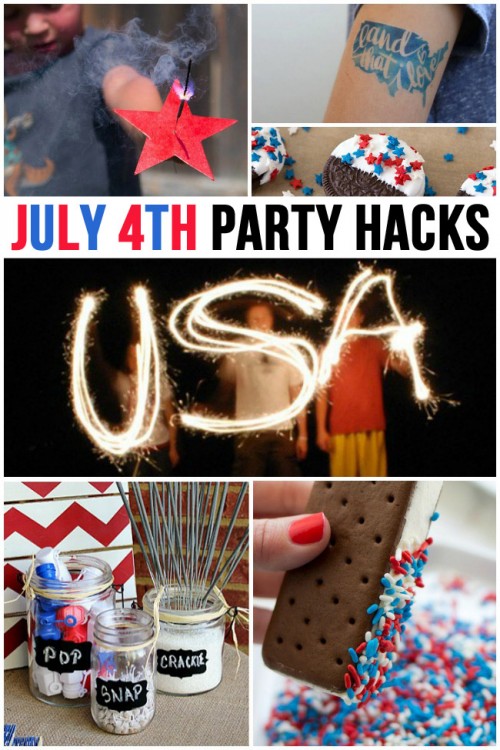 Fourth of July Party Hacks
Make a DIY sparkler holder to keep little ones' hands from getting burned.
Easily turn a plain cake into the American Flag with strawberries and blueberries.
Make matching 4th of July flag shirts for the whole family.
Go on a 4th of July scavenger hunt!
Tie a ribbon around a mini watermelon for the best summer hostess gift!
Use sparklers to create unique photos for a night you'll never forget.
Keep darkness at bay with these Fourth of July flashlights.
This July 4th party station has everything you need to have a great time!
Patriotic star lanterns are super fun for when it gets dark.
Make watercolor temporary tattoos for the Fourth of July.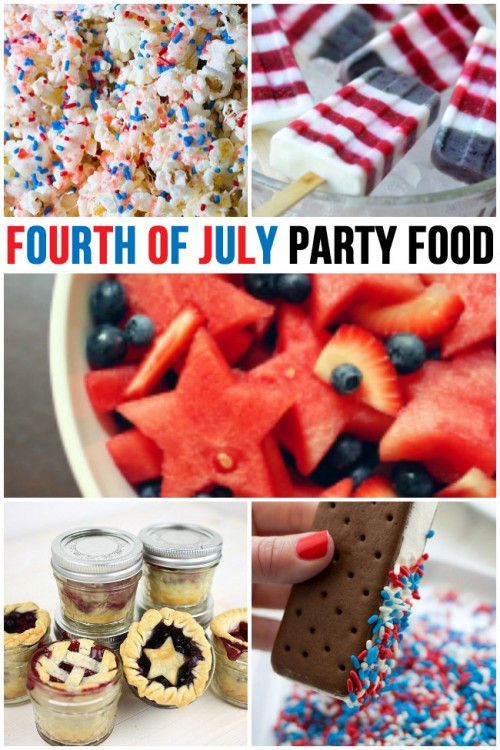 Fourth of July Party Food
Add Pop Rocks to popcorn for a Firecracker Popcorn — a party treat that sizzles.
Fill an ice cube tray with fresh berries to make fruit infused ice cubes!
Bake pies in a jar for an easy way to serve dessert.
Everyone will love red, white, and blue layered popsicles.
Add patriotic sprinkles to ice cream sandwiches.
Cut watermelon pieces into stars and add blueberries for a festive fruit salad.
Dip Oreos in chocolate and add sprinkles for a simple patriotic party treat.
br>