You may have noticed… my blog has a new look! I worked long hours into the night, but *finally* got it looking how I wanted it to!
I thought the old look was a bit too "wintery" and wanted to change things up a bit. Plus, I read online recently that blogs should always have a white background because it's easier to read. And I noticed that all of the "professional" blogs I read have a white background. So I thought it would be a good time to change things up a bit.
This weekend has been a lot of fun. My sister and her baby, Hyrum, came to visit my mom. So, James and I packed up and headed to Mansfield for the weekend!
It was so nice and sunny yesterday, we took advantage of the great weather and went to the Dallas Arboretum to take some "spring" pics of the baby!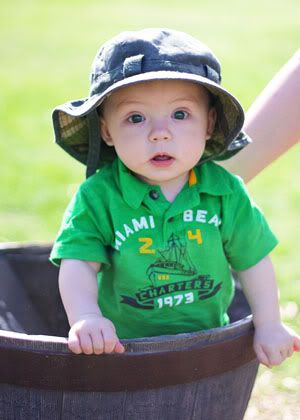 Isn't he a doll?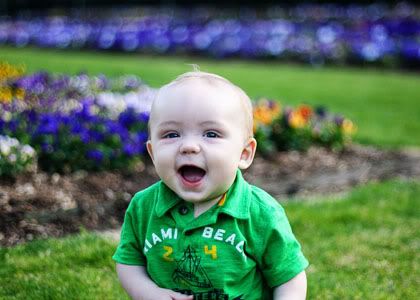 He's such a happy baby.
Always smiling and laughing.
And he's a wiggle worm. Nanna had a hard time holding on to him!
He's such a momma's boy, too.
The flowers were just blooming and were so bright and colorful!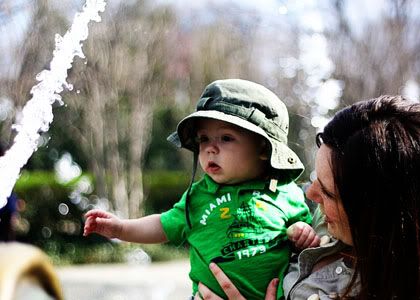 Hyrum was curious about everything — including this fountain!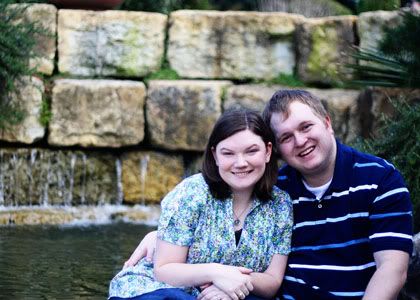 We had a good time, too!
I wish they lived closer so we could hang out with this happy baby all the time. He has such a sweet spirit and personality!
Happy Sunday everyone!