If there's one thing that's taken over our house, it's Lightning McQueen. My two-year-old toddler is obsessed. We have more Lightning McQueen cars floating around than I'd care to think about, and we're always adding just one more to the collection. I've shared a lot of Valentine's Day card ideas for classroom exchanges the past few weeks, but I can safely say that these Lightning McQueen Printable Cards are the ones we'll be sending to school.
It's the ultimate card for boys obsessed with Disney's Cars. If you want to be the "Greatest Mom EVER," just print out the cards below — I've done all the work for you!! — and attach any Lightning McQueen-themed toy. Since there are just a few kiddos in Andrew's class, I decided to go all-out and buy die-cast cars for all of his classmates.
But you don't even have to go that route! Here are some other cute Lightning McQueen toys that would work great with these cards:
With your toys in-hand, all you have to do is print out the cards on white cardstock, cut them out, attach the toy with glue dots or hot glue and your kid will have the coolest valentines in the class this year.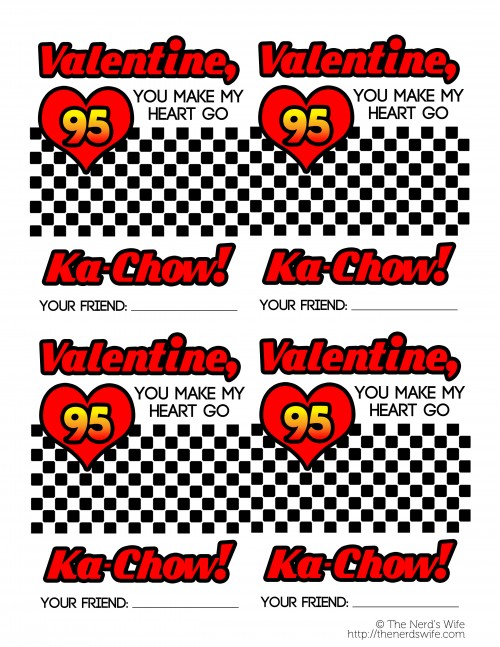 Click here to download the FREE printable.
I'm so happy with how these turned out! Now, I just have to hide them from a certain two-year-old until his Valentine's Day party…
Do you have a Lightning McQueen fan in the house?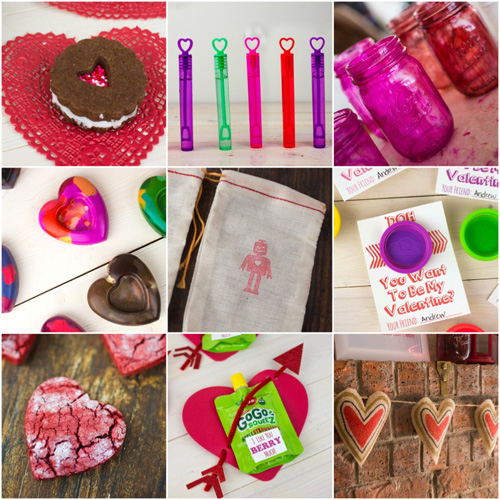 Valentine Sandwich Cookies | Bubble Valentines | DIY Colored Mason Jars
Heart Crayon Valentines | Robot Heart Valentines | Play-Doh Valentines
Red Velvet Crinkle Cookies | GoGo squeeZ Valentines | Burlap Heart Garland
Linking this up over at Skip to My Lou!
br>