Disclosure: I made these Sweet'N Low Mini Pumpkin Pies that are just 100 calories as part of a sponsored post for Socialstars. #SweetNLowStars
There's nothing better than pumpkin pie with Thanksgiving dinner, except when that decadent dessert is low-calorie. These Skinny Mini Pumpkin Pies are delicious and at just 100 calories each, you won't feel guilty when you indulge!
I used Sweet'N Low to reduce the amount of sugar in the recipe and help decrease the calorie count while retaining the yummy flavor.
And since these Skinny Mini Pumpkin Pies are made as individual servings, they make a fun addition to your holiday table. Use them as decorations around the table and let everyone dig in once dinner is through.
Skinny Mini Pumpkin Pies
Ingredients:
2 cups canned pumpkin (16 oz)
1/8 tsp salt
2 tsp Pumpkin Pie Spice
3 packets Sweet'N Low
1/3 c sugar
2 eggs, slightly beaten
1 1/4 c evaporated skimmed milk
12 frozen mini pastry shells
Refrigerated pie crust, for decoration (optional)
Directions:
Preheat oven to 450 degrees F.
If you're going to add decorations to the tops of the pies (like the leaves in my photos), go ahead and cut the shapes from your extra pie crust. Place on a prepared baking sheet and bake for 3 minutes, until the pieces of crust start to look golden brown. Remove from oven and set aside to cool.
In the bowl of a stand mixer, combine the pumpkin, salt, pumpkin pie spice, Sweet'N Low, sugar, eggs, and milk until mixed well.
Place the pastry shells on a baking sheet and add 3 Tbsp of the pumpkin mixture to each shell. Bake for 10 minutes until the crusts start to brown, then remove from the oven.
Reduce the oven temperature to 325 degrees F. Add the baked pie crust decorations to the tops of each pie and cover the individual pies with foil.
Return to the oven and bake for 45-55 minutes.
Enjoy!
Connect with Sweet'N Low on Facebook for even more delicious recipes!
Check out these other Thanksgiving recipes and projects!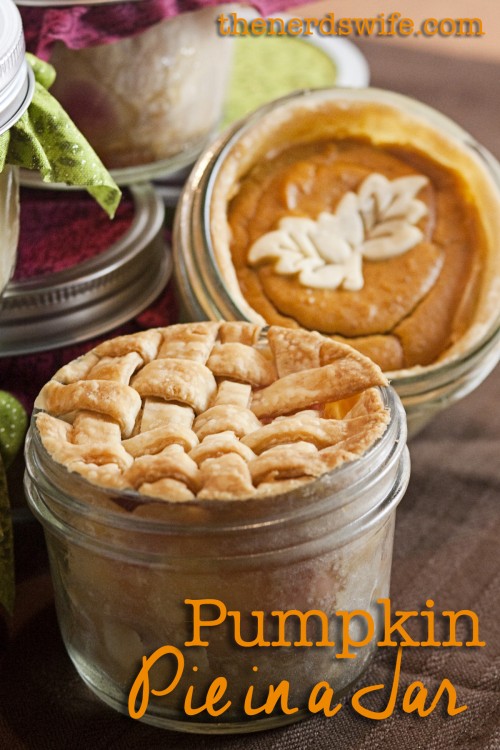 Pumpkin Pie in a Jar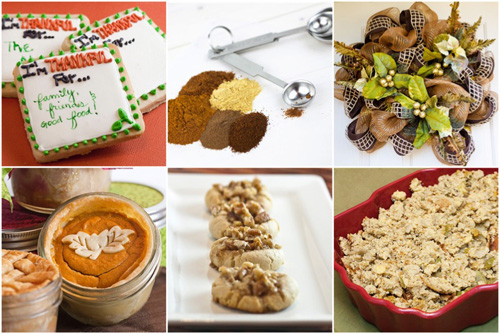 Thankful Cookies | Pumpkin Pie Spice | Fall Mesh Wreath
Pie in a Jar | Pecan Pie Cookies | Cornbread Dressing