I am a member of the Collective Bias® Social Fabric® Community. This shop has been compensated as part of a social shopper amplification for Collective Bias and its advertiser. #KoolOff #CollectiveBias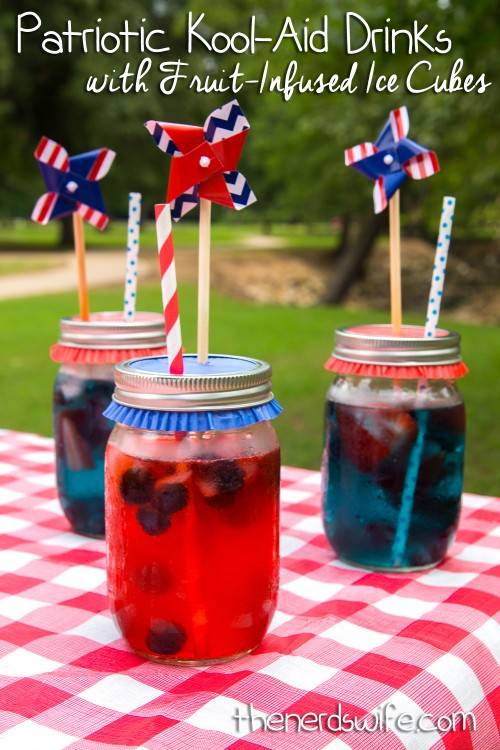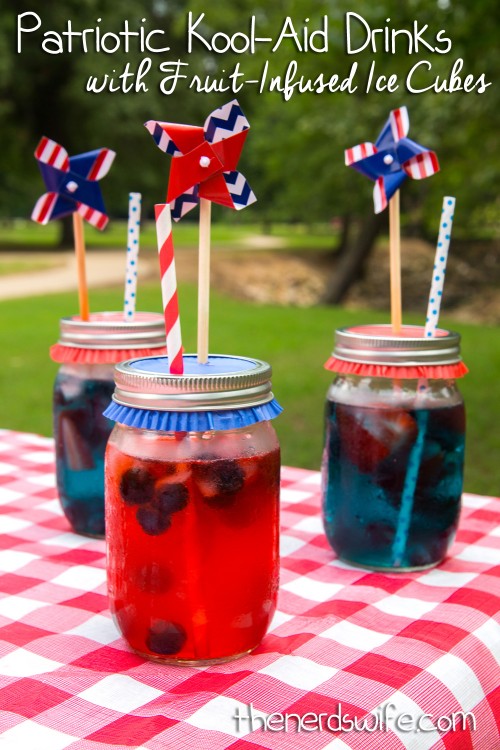 With summer in full force, we're spending LOTS of time outside, which means lots of heat and many picnic lunches. To cool off, we like to serve Kool-Aid Drinks with Fruit-Infused Ice Cubes. And with Independence Day right around the corner, I wanted to share some ideas for a Red, White and Blue picnic featuring these yummy fruit drinks that would be perfect for a Fourth of July celebration.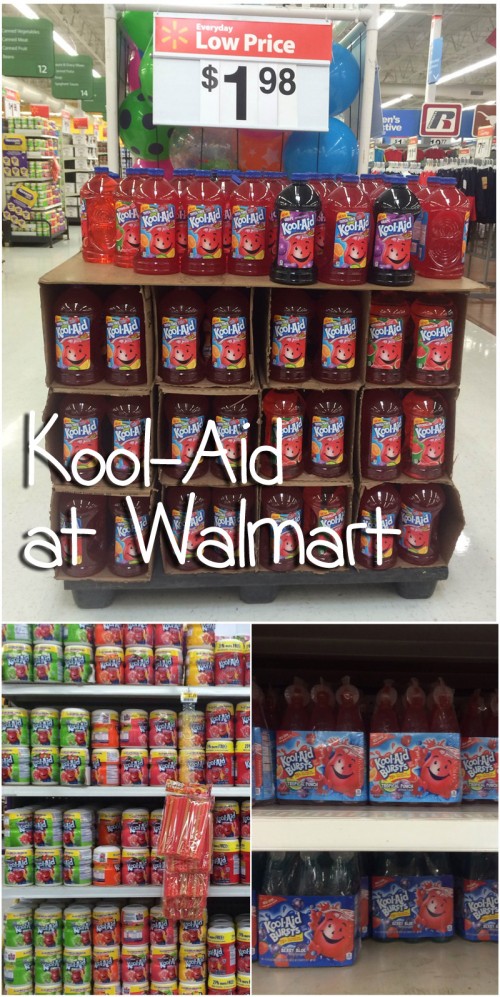 For our drinks, I purchased the all-new 96-oz ready-to-serve Kool-Aid in Tropical Punch flavor from Walmart. It was perfect to make some red drinks. I really like how big the jug is and how easy it is to serve. Just pour and you're ready to go! I also picked up some Berry Blue Kool-Aid Bursts for blue drinks. That way, I didn't have to mix anything.
Jim Dillard, pro fisherman, could be coming to your local Walmart to help promote the new 96oz Kool-Aid bottles! There will be product giveaways, t-shirts, games, and more fun activities!
Friday May 30th 5-7pm: 13675 Highway 43 Russellville, AL WM Supercenter
Saturday May 31st 3-5pm: 3100 Hough Rd Florence, AL WM Supercenter
Saturday May 31st 6-8pm: 517 Avalon Ave Muscle Shoals, AL WM Supercenter
Friday June 20th 5-7pm: 1210 Mineral Wells Ave Paris, TN WM Supercenter
Saturday June 21st 3-5pm: 1225 Paris Rd Murray, KY WM Supercenter
Saturday June 21st 6-8pm: 809 N 12th St Murray, KY WM Supercenter
Friday August 8th 5-7pm: 360 Harbison Blvd Columbia, SC WM Supercenter
Saturday August 9th 3-5pm: 1326 Bush River Rd Columbia, SC WM Supercenter
Saturday August 9th 6-8pm: 2401 Augusta Rd West Columbia, SC WM Supercenter
Ice is a must for any drink here in the Texas heat, so I made some Fruit-Infused Ice Cubes with strawberries and blueberries to add some patriotic flair to our drinks. It's such a simple touch that takes your picnic to the next level!
Fruit-Infused Ice Cubes
Ingredients:
Blueberries
Strawberries (quartered)
Ice Cube Trays
Water


Directions:
Cut up the fruit and add to the ice cube tray.
Fill the tray with water.
Freeze until ready to serve.
Add to glasses and pour in some Kool-Aid. As the ice melts, the fruit will be added to the drink and will soak up all the yummy Kool-Aid flavors for an awesome treat when your drink is all gone!
Here's a closer look at our Patriotic Picnic set-up:
I served the Kool-Aid in mason jars with blue and red paper straws topped with cupcake liners. I added in some fun patriotic pinwheels for an extra-special touch.
We also served watermelon wedges and boxes of Firecracker Popcorn.
What are your plans for July 4th?
And don't miss these yummy patriotic recipes!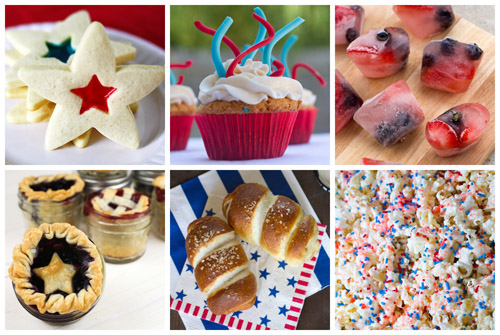 Star-Spangled Sugar Cookies | Sparkler Cupcakes | Fruit-Infused Ice Cubes
Patriotic Pies in a Jar | Pretzel Hot Dogs | Firecracker Popcorn
br>