It's been a pretty crazy week, and I've been putting my new Canon Digital Rebel XS to good use!
My family is all gathered at my parents' house — Brad, Jet and Hyrum drove in from New Mexico and Andy, Alex and River came in from Mt. Pleasant, and MeMa came in, too — to celebrate Christmas. With two grandbabies in one place, my Mom decided it would be time to take family portraits.
And who better to take family portraits than the child-less daughter with a brand new digital camera?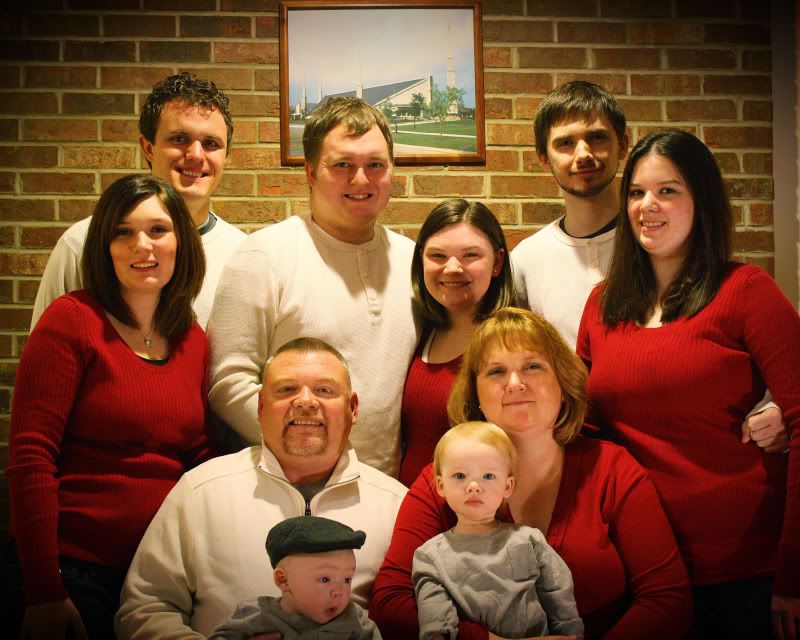 This is the group family shot!
Later in the day, it started snowing! Of course, we went outside and took individual family pictures!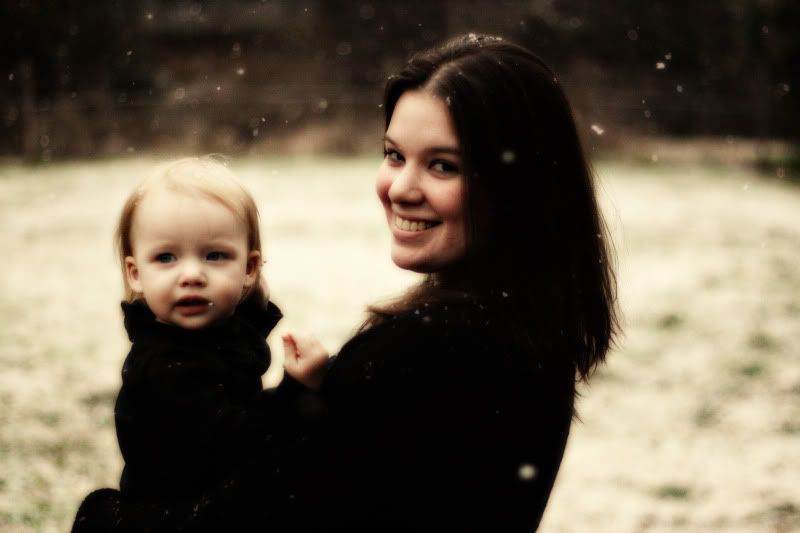 Don't Alex and River look like models?
Their whole family loves tasting snowflakes!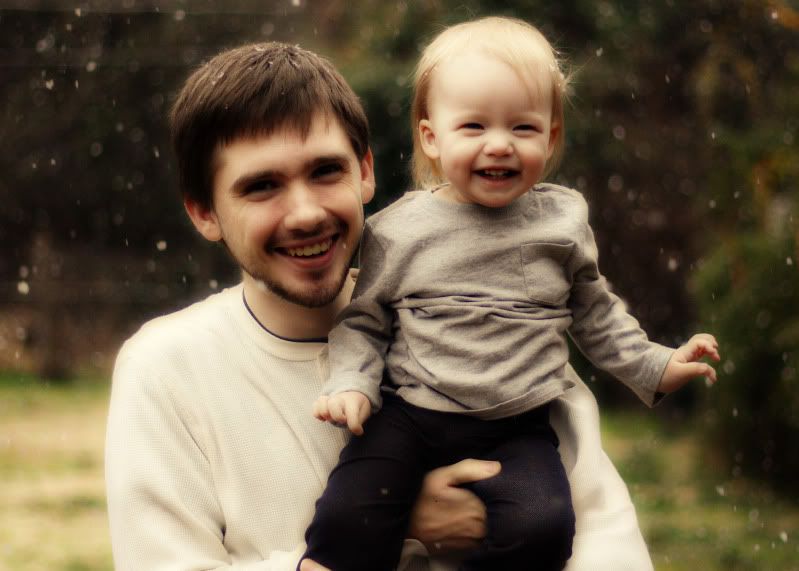 Andy and River having such a good time!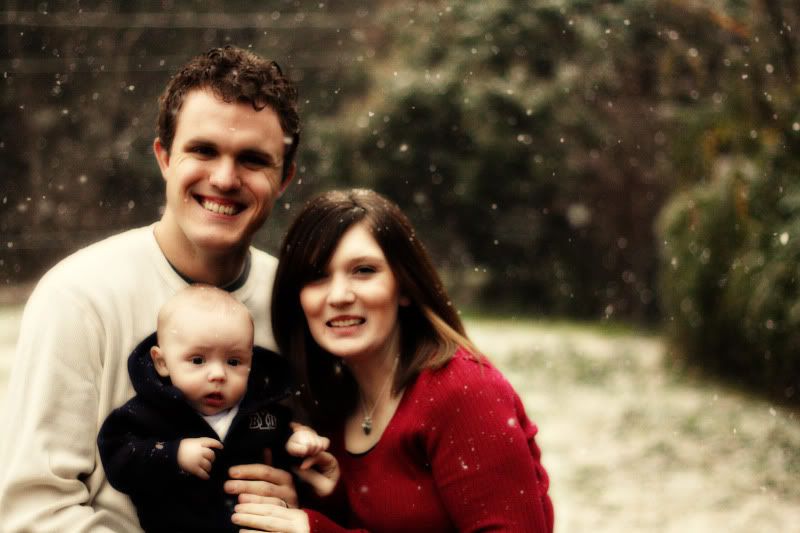 Brad, Jet and Hyrum. I absolutely love this shot!
Isn't Hyrum so cute on top of Brad's shoulders?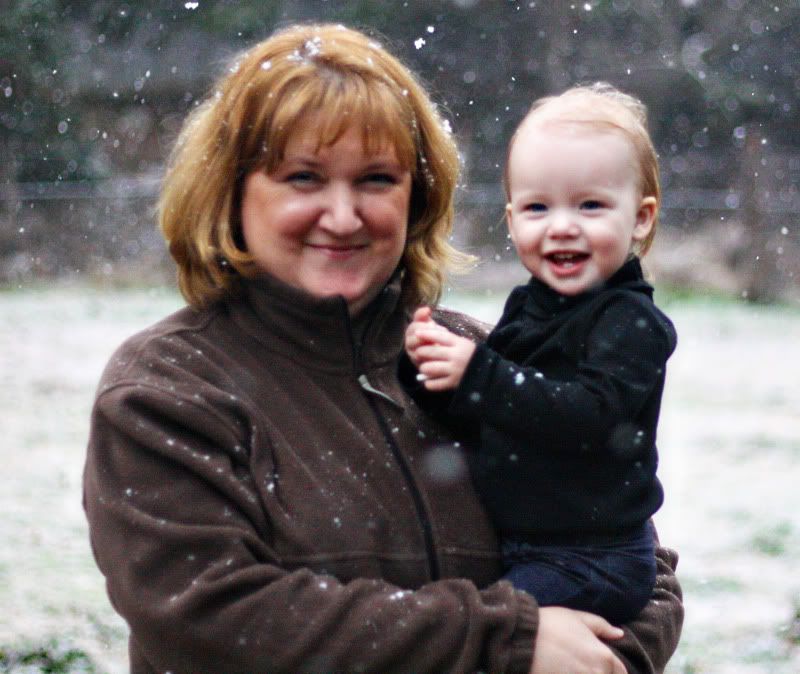 Nanna and River had to go out in the snow!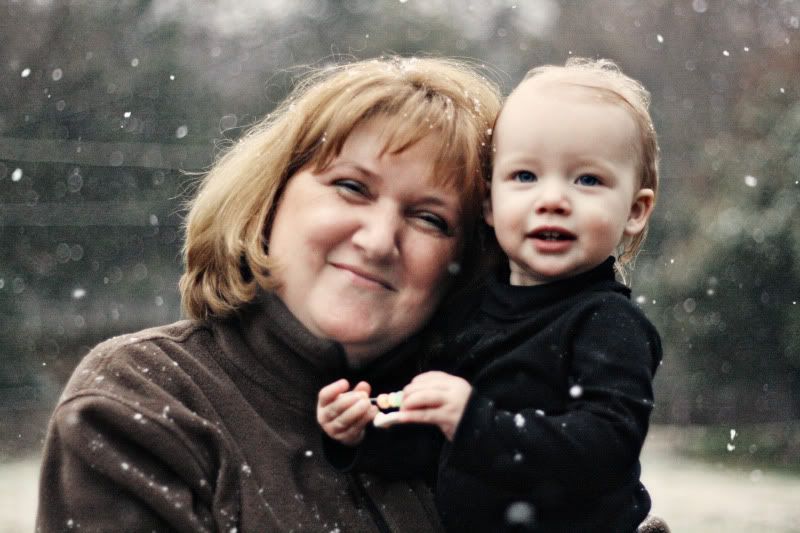 Aren't they adorable?
Nanna, River, Pappy and Hyrum — this is one of my favorites!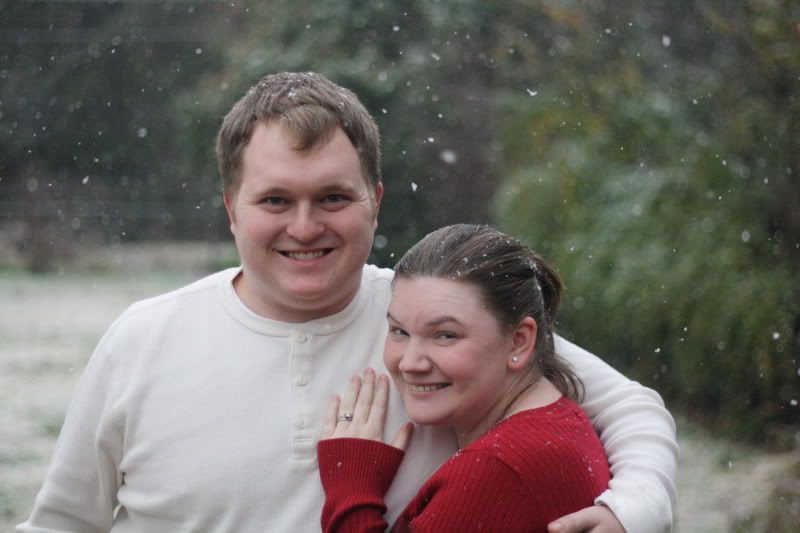 And last but not least, the Nerd and me. I didn't get a chance to edit ours like everyone else's. We don't have kids, so we don't matter as much.

I took so many pictures, and I'm going to post many of them in a photo album on Facebook. If you'd like to download copies of any of them, add me as a friend.
It was a fun day, and I think we got a lot of really neat photos.
Thanks so much for looking!