There's nothing like bubbles to intrigue and fascinate children for hours. So what better to include in a candy-free Valentine's Day card than a heart-shaped bubble wand?
These "Your Friendship Blows Me Away" bubble valentines are perfect for preschoolers and toddlers. I had to hide them from my son, or I wouldn't have had any left to photograph!
The best part about these handmade valentines is that they are super-easy to make. All you have to do is print out the cards, punch a hole in the card and tie the bubbles to the card using twine.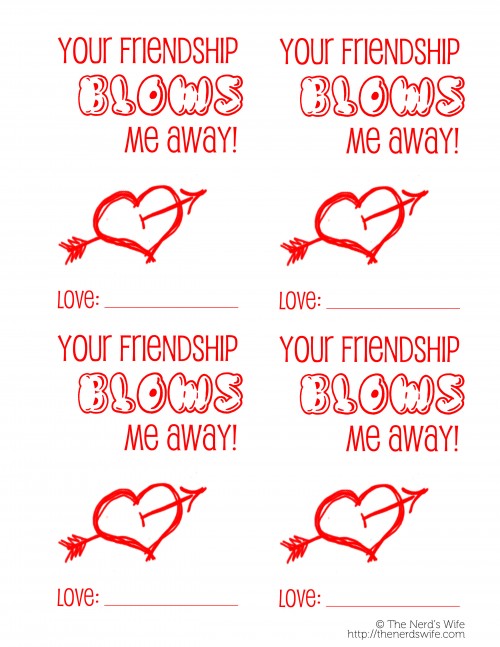 Click here to download a copy of the "Your Friendship Blows Me Away" bubble Valentine's Day cards.
I found these heart-shaped bubble wands at Michaels, but you could purchase these bubbles online and they'd work just as well.
Aren't they cute?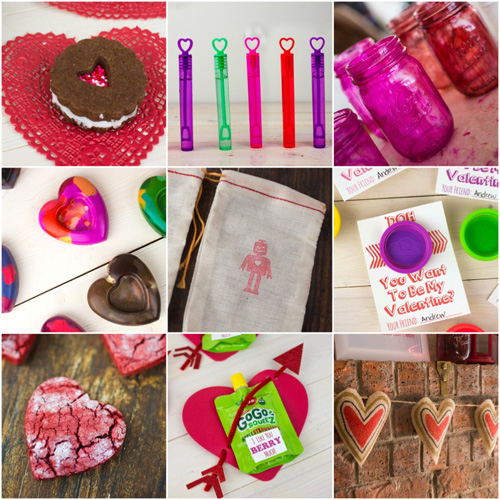 Valentine Sandwich Cookies | Bubble Valentines | DIY Colored Mason Jars
Heart Crayon Valentines | Robot Heart Valentines | Play-Doh Valentines
Red Velvet Crinkle Cookies | GoGo squeeZ Valentines | Burlap Heart Garland
br>