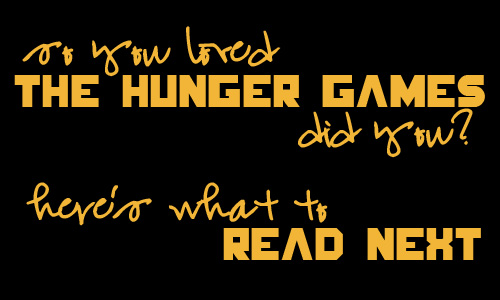 Were you one of the thousands of Hunger Games fans who piled into theaters last weekend to catch a glimpse of Katniss and the Boy with the Bread?
Yeah, me too. In fact, I went to see the movie twice in one day. Can I say how much I LOVED it? J-Lawrence, you're my favorite. But I digress.
Now that we have to wait a WHOLE YEAR for the next installment (and since Hunger Games fever is sweeping the globe), everyone is wondering what to read now. I'm a huge fan of dystopian stories and have a few favorites that have held up to Hunger Games standards. I thought I'd share a few of my favorites with you!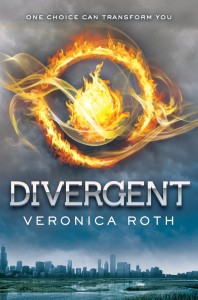 Divergent by Veronica Roth tops my list. This fast-paced novel, set in a futuristic Chicago, had me flying through the pages just like the first HG installment.
Tris is a kick-butt heroine who has to make a difficult choice and discover who she is. She also has the deep ties to family that were a huge part of Katniss' character.
But that's where the similarities stop. Katniss kind of fell into her dispute with The Capitol… Tris faces her rebellion head-on. She knows how her actions will play out throughout the novel and that she's fighting a dangerous battle. She doesn't back down. She doesn't try to figure a way out of it. She just moves forward.
She also has a dark secret, which makes the story that much more intriguing.
The sequel, Insurgent, will be released in May. This is definitely one you should check out!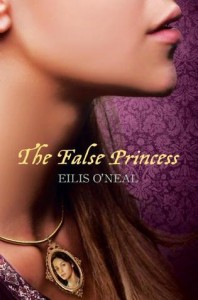 This is not a dystopian story… it's a fantasy, with magic and wizards and kings and queens. But the political intrigue is just as good, if not better, than that of Panem. I mean, a girl who's raised to think she's the princess, then suddenly finds out she's a commoner?
And there's a twist at the end that will leave you roiling in your seat. It's THAT good.
I've heard it described at the Game of Thrones for younger generations…and I can see that. It's a great, quick read that will make you wonder what could possibly happen next.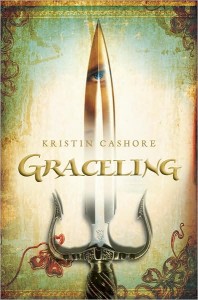 No one kicks butt like Katsa… except maybe Katniss. This is another fantasy, but don't let that turn you away.
There's plenty of political intrigue and self-discovery in this story, too.
Katsa is "graced" with killing and is forced to become the king's assassin. When she decides to put her abilities to better use, she embarks on a quest that will have you turning the pages as quickly as possible to find out what happens next.
Oh, and Po! Dear Po. He rivals Peeta as best boy who wishes he wasn't in the friend zone.
The highly-anticipated sequel, Bitterblue, comes out in May.
If you read any of these fun stories, let me know what you think! And if you have any to add to the list, leave them in the comments!
br>