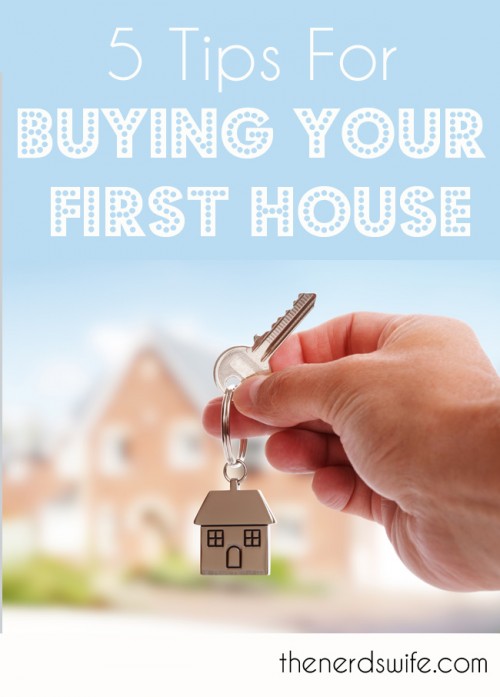 A few months ago, my husband and I bought our first house. Along the way, we encountered a few hiccups and learned a few lessons. I wanted to share some Tips for Buying Your First House for those who are going through the same process.
Tips for Buying Your First House
1. Get pre-approved as soon as possible.
Before you even start looking at houses, you'll want to get pre-approval for a loan. The loan process can be long and daunting, so the sooner you start, the better!
Available in select markets, Capital One's new home loan experience allows customers to pre-qualify for a home loan in minutes from any device, apply online, upload documents and digitally track progress from application to closing. It also includes personalized service from a dedicated loan officer.
2. Know Your Budget
We secured our home loan using only my husband's income to make the process much easier. While I do make income, it is through contract work and can be difficult to provide the required records. Plus, contract work can be unpredictable, so we wanted to make sure that our budget would be sustainable if my income changed.
With that in mind, we worked with our loan agent to come up with a reasonable budget for our mortgage payment and, thus, our budget for the price of a house. Using Capital One's new home loan experience, you can make adjustments (home price, down payment, mortgage type) to see how much you can afford – including estimated monthly payment and APR in real time.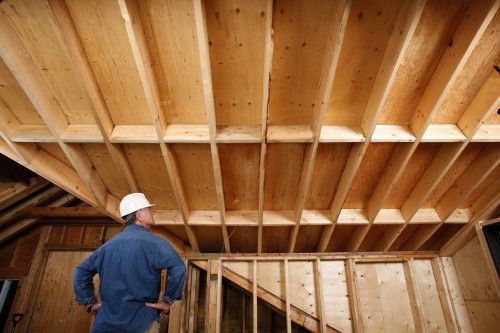 3. Plan for Unexpected Costs
There are so many little things that you have to pay for that you may not realize — a home inspection, cleaning once you move in, changing the locks, etc. We had to pay for a new survey for our home because the seller's survey did not have a visible seal. That was an extra $300 but luckily we had an incidentals budget set aside.
4. Prepare for LOTS of Paperwork
Get your records in order so that you have them on hand when needed. You'll want financial records for the last three months, employment pay stubs, and tax records. Make sure to respond to any requests in a timely manner so you don't delay the loan process.
I love that Capital One offers the ability to upload documents from any mobile device — that makes it so much easier to get the documents in on time!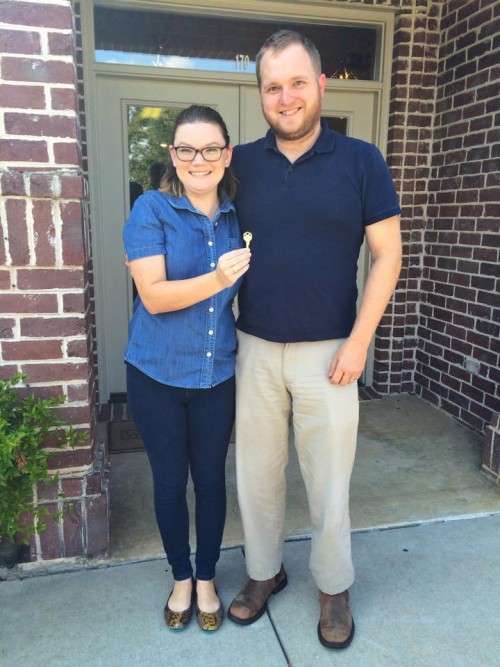 5. Have fun!
Remember, you're planning for your family's future. Buying a home can be stressful, but make sure to take time to enjoy the process. The reward is worth it, I promise! There's no better feeling than having that key in your hand, and if you follow these tips for buying your first house, it will be much less stressful.
To celebrate the launch of their new digital and personal experience, Capital One Home Loans is partnering with Jillian Harris and Todd Talbot, stars from HGTV's Love It or List It, Too, to host a free and open-to-the public Open House event on Saturday, December 12 at the Stonebriar Centre mall in Frisco, TX. During the event, they'll share do-it-yourself tips and tricks for simplifying the entire home buying and owning process. For more information, visit SmartHomeLoans.com.
I was selected for this opportunity as a member of Clever Girls and the content and opinions expressed here are all my own.
br>