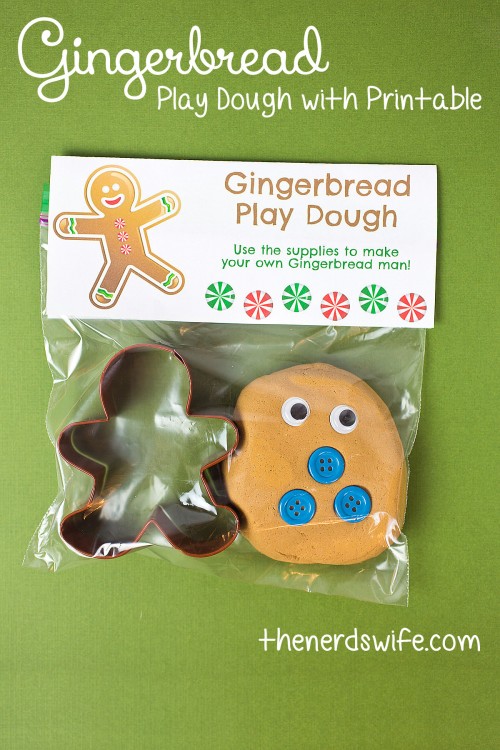 Gingerbread Play Dough is a great favor for winter holiday class parties or even as gifts for friends. We made a huge batch and put together these cute bags for a fun Christmas treat!
The best thing about our Gingerbread Play Dough is that is *smells* like real gingerbread! My son loved rolling out the dough and using the cookie cutter, buttons and eyes to make his own gingerbread men. This would be a fun activity for preschool classes, too!
Gingerbread Play Dough
Here's what you need to make gingerbread play dough:
2 cups flour
1/2 cup salt
2 Tbsp cream of tartar
2 Tbsp vegetable oil
1 1/2 cup boiling water
Brown Food Coloring
Cinnamon Bark Essential Oil
Ginger Essential Oil
Nutmeg Essential Oil
Mix together the flour, salt, cream of tartar, and vegetable oil in a large bowl. Add the boiling water and stir until a dough starts to form. Remove the dough from the bowl and start to knead it. This will smooth out the dough and make it more pliable.
Form the dough into the shape of a ball, then make a small indention in the top of the ball. Add the brown food coloring and knead the dough to distribute the color throughout. I like to wear disposable gloves for this step so my hands don't get stained!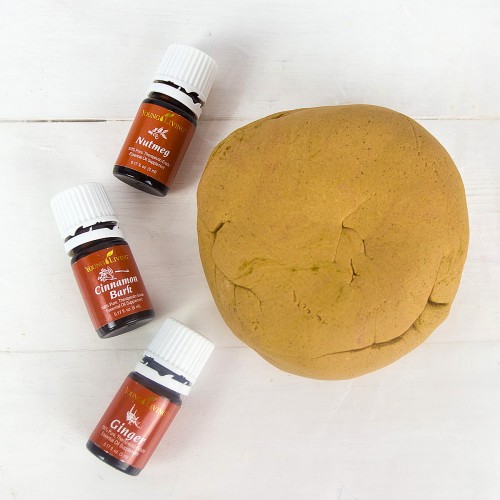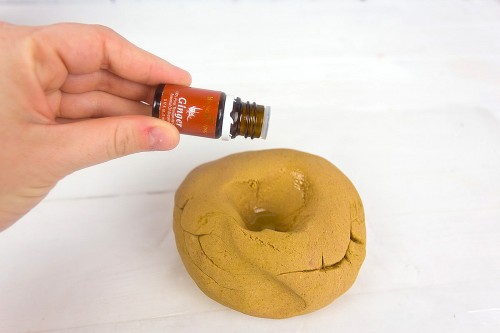 Once your dough is brown, it's time to add the essential oils! I added two drops of nutmeg, five drops of ginger, and seven drops of cinnamon bark. Feel free to adjust according to your tastes.
Knead the dough again to distribute the oils. It smells amazing, right!?
Now you can let your kid have fun, or you can package the play dough for class treats. We added some play dough to a ziploc bag, pressed in some buttons and googly eyes, and added a gingerbread man cookie cutter.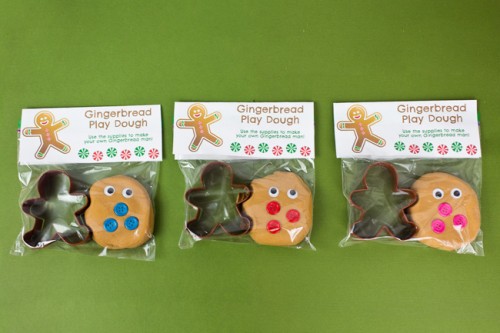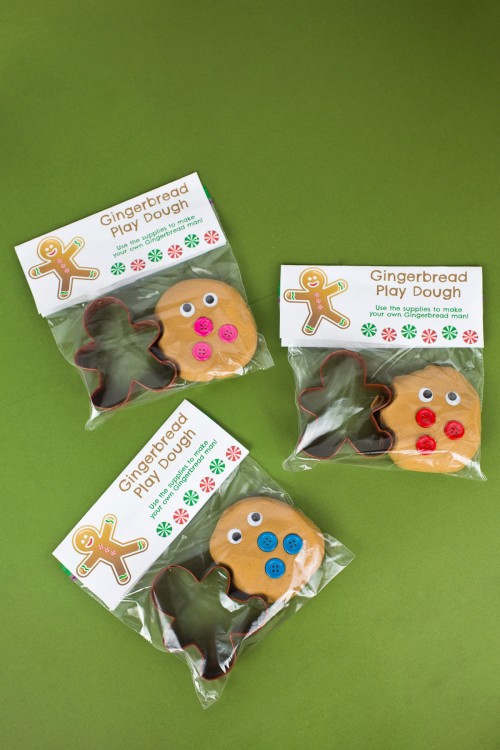 I topped the baggies with these adorable tags — click below to print your own!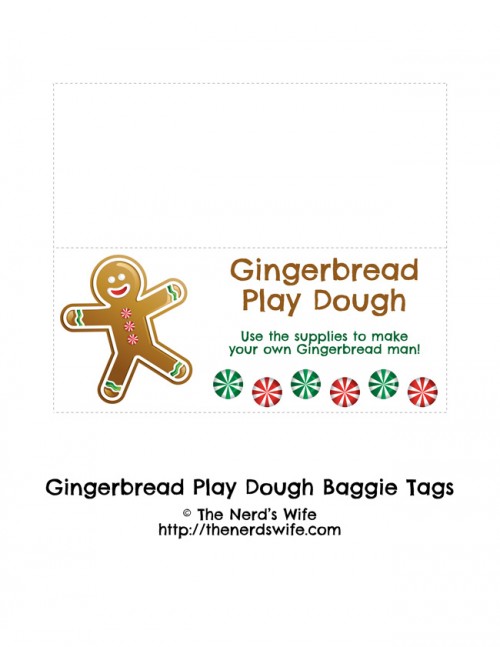 Click here to download the Gingerbread Play Dough Baggie Tags.
Don't miss our HUGE collection of Winter Holiday Class Party Treats!
br>