Everyone is talking about the super sweet Super Bowl commercial featuring John Legend and Adam Levine on diaper duty with papers. It's a moment that all parents can relate to so I wondered… was there a special story behind the ad?
Turns out, there was.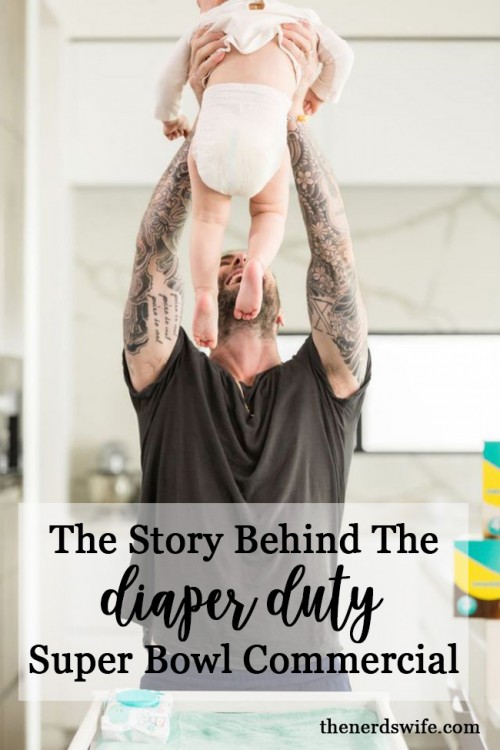 "I've been singing that "Stinky Booty" song to Luna since she was born, basically, and it really carries on a tradition from my family, because my dad used to sing to me, my mom used to sing to me all the time," Legend told Parents.com in a recent interview.
"They would make up little random jingles about going to bed or whatever, and I do the same thing with Luna, and Chrissy does the same thing with Luna."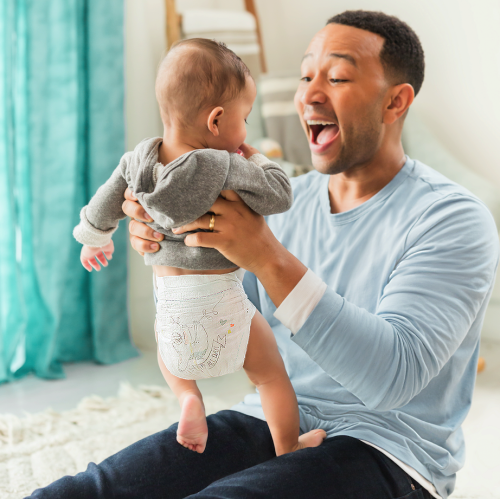 "It's just a celebration of the fun we can have as parents with our kids. Particularly with this campaign, it's about celebrating dads who get in on the action with diaper duty and anything else we can contribute to the family as we help raise our kids."
His explanation brings back a flood of memories for me because my dad did the same thing. We had a bedtime song we sang every night that he made up using the words for "good night" in different languages. He was always making silly songs and rhymes and now I find myself doing the same thing with Andrew.
And that goes back to the heart of this ad, doesn't it? Sharing a moment that all parents have endured — from the dads making a production out of changing a baby's diaper to the exasperated mom walking in wondering WHY CAN'T HE JUST CHANGE THE DARN THING?!
Gosh the whole idea of it all makes my heart swell.
What was your favorite Super Bowl ad this year?
PS – My book is coming out THIS WEEK!! Ahh!! If you haven't snagged your copy, you can order one here.
br>