Even Muggles will enjoy making Harry Potter Edible Wizard Wands. This super-simple recipe is perfect for kids because they can sculpt their own wand and then decorate it!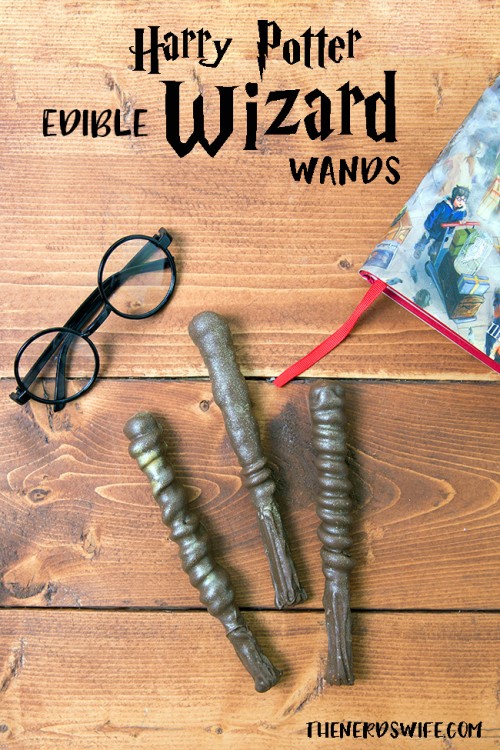 When I set out to write my book, Awesome Edible Kids Crafts: 75 Super-Fun All-Natural Recipes for Kids to Make and Eat, I was instantly drawn to the idea of magical crafts.
I was thinking about how to make a wizard wand that kids could eat. I've seen tons of tutorials for making wooden wizard wands using chopsticks and hot glue, and then in dawned on me. I could use pliable candy on a pretzel stick to get the same effect. And thus, Harry Potter Edible Wizard Wands were born. After some trial and error, I found the best candy to make the moldable accents for the wands was plain old caramel pieces.
It doesn't hurt that chocolate-covered caramel pretzels are one of my favorite things to make during the holidays, so this project was a no-brainer.
Harry Potter Edible Wizard Wands
Here is what you need to make Harry Potter Edible Wizard Wands:
3 caramel candies
3 pretzel rods
1 cup dark cocoa candy melts
Edible gold dust
Unwrap the caramel candies, put them in a microwave-safe bowl and place in the microwave on high for 10 to 15 seconds to soften. Be careful when removing them because the bowl will be hot.
Let the caramel cool a little, then roll the caramel between your hands to make a long tube of candy.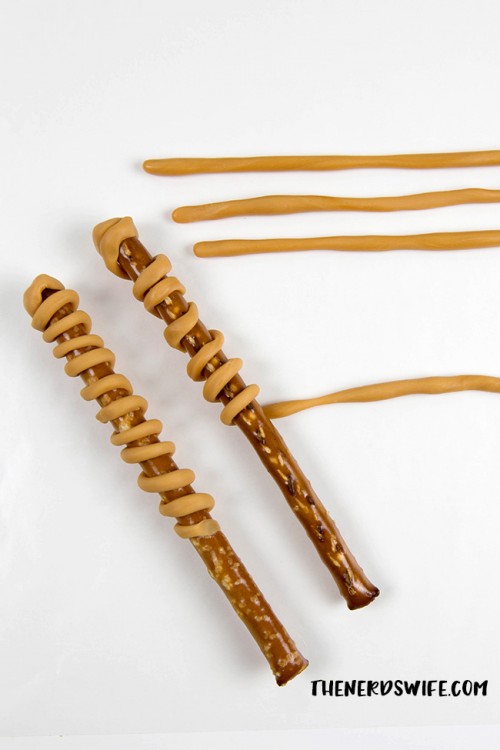 Wrap the caramel around the pretzel rods to make a spiral about three-fourths of the way down.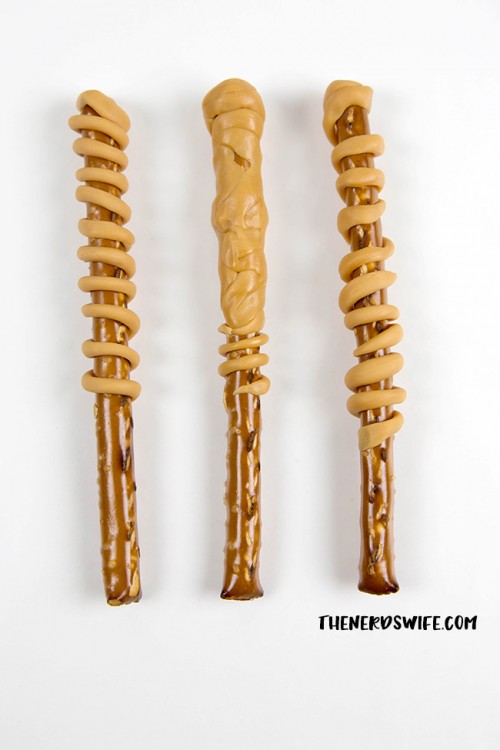 You can also press it into the top of a pretzel rod to create the look of wood. Just play with it until you get the desired effect.
In a microwave-safe bowl, prepare the candy melts according to the package directions until they are smooth and runny.
Dip the pretzel wands into the melted candy and coat them completely. Use a butter knife to smooth the bottom of the pretzel rod to make it look like a handle.
Set on wax paper and sprinkle with gold dust.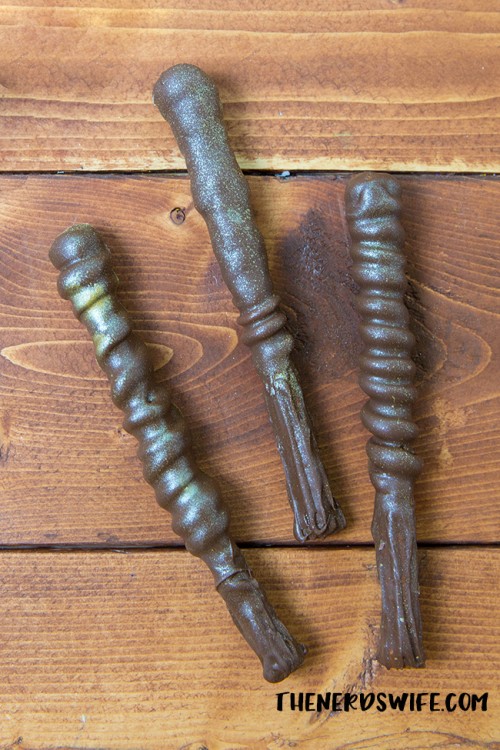 Now you've got some Harry Potter Edible Wizard Wands that are perfect for a party, to give as a gift, or just to have fun with! And you didn't even have to go to Ollivander's Wand Shop!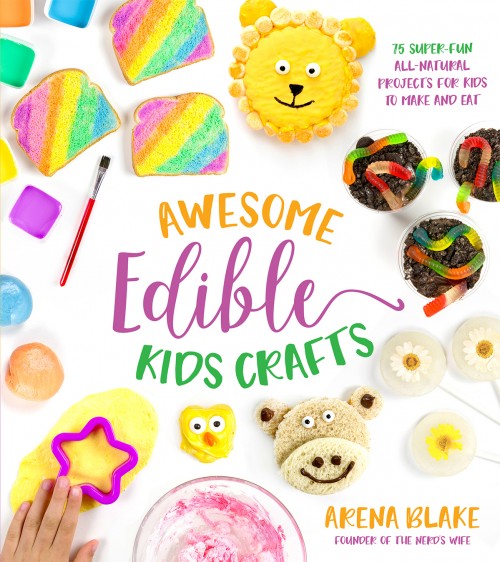 You can find more fun edible crafts like this one in my book, Awesome Edible Kids Crafts. There is a whole chapter with Fantasy-inspired crafts, like a Wizard Tower, Chocolate Geode, Dragon Eggs, and more.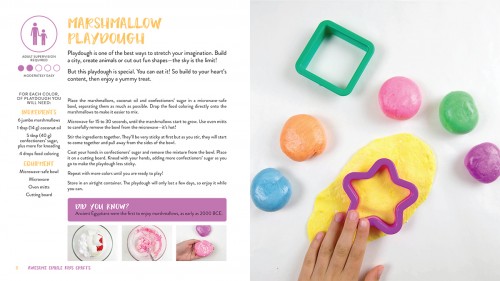 This book was written just for kids, with easy-to-follow directions, colorful photos, and a variety of projects so there is something for everyone! Each activity comes with a difficulty rating to let you know if your kid might need some adult help, or if they could do it on their own.
And every project lists a fun fact so kids can learn while they play!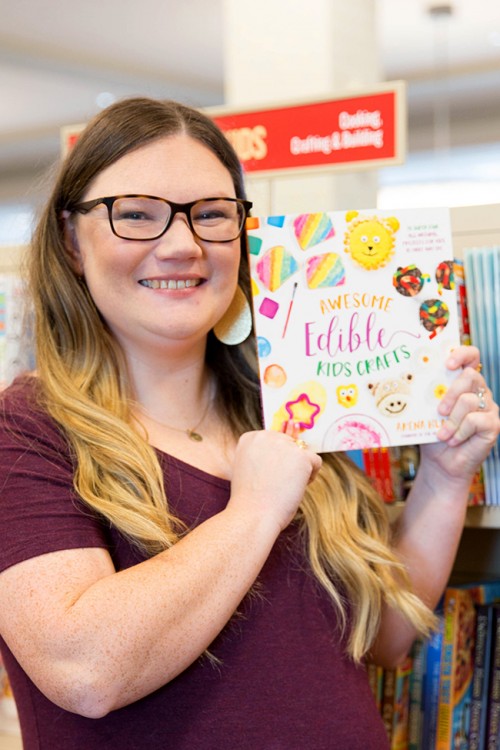 Awesome Edible Kids Crafts is available in bookstores now!
Buy my book at:
– Amazon
– Barnes and Noble
– Books-a-Million
– Indie Bound
– Wherever books are sold!
br>