Earlier this year, The Nerd and I had the chance to go on a date night to see The Lumineers at Verizon Theatre in Dallas. My local Verizon rep had some extra tickets to the show, so she gave us a pair. I love their song Ho Hey so I was really excited to see them in concert.
Here are some photos from the show that I took with my Blackberry Z10. We were behind the pit, so we were kind of far back from the stage.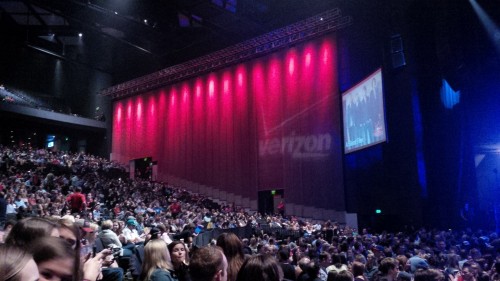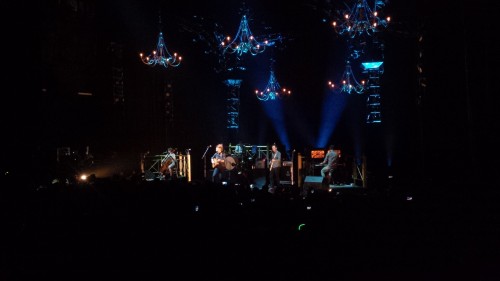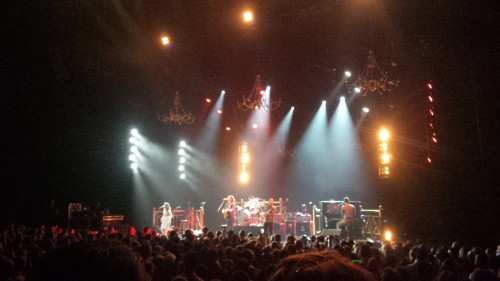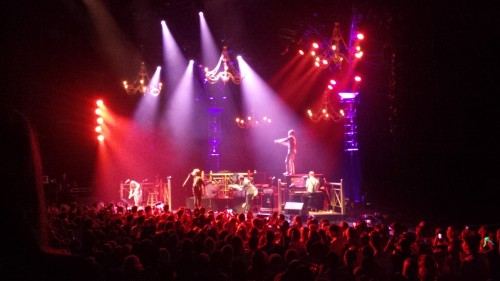 I was really impressed with how the camera took photos in such a dynamic lighting situation. I think I was able to capture a lot fo the essence of the show — the chandeliers above the stage were very reminiscent of the album and the band's blue grass style.
I love that you can press anywhere on the screen of the Blackberry Z10 while it's in camera mode and it will focus, then take the photo.
And I was even more excited that I was able to upload photos during the event to my Instagram and Facebook accounts, thanks to the super-fast 4G LTE service from Verizon. The Nerd tried uploading a few pics from his AT&T iPhone, but couldn't get service.
I hadn't been to a concert for a couple of years, and now I'm itching to go again! What concert are you dying to attend?
**Disclaimer** I am a Verizon Wireless Ambassador. I received a wireless device and phone/data plan free of charge to use for review and evaluation of Verizon Wireless products and services. I also received tickets to Sesame Street Live. As part of the program, I was asked to share my opinions with others, however, my opinions are my own. Please contact vzw@comblu.com with any questions about the Verizon Wireless Ambassadors' Program.
br>