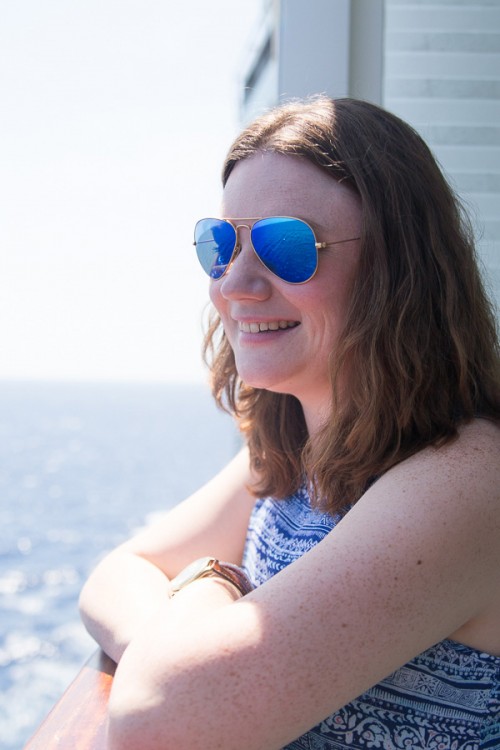 If there's one thing I can't pass up, it's a cute pair of sunglasses. I've been collecting them for years, but never really invested in a nice pair. Until now. I bought my first pair of Ray-Bans earlier this year, and it's safe to say, I'm hooked.
So when I noticed this morning that Ray-Ban aviators are on sale at Nordstrom right now (25% off!), I thought I'd share some of my favorite picks. I've been eyeing the solid black aviators for a while now… they would be such a classic addition to my wardrobe!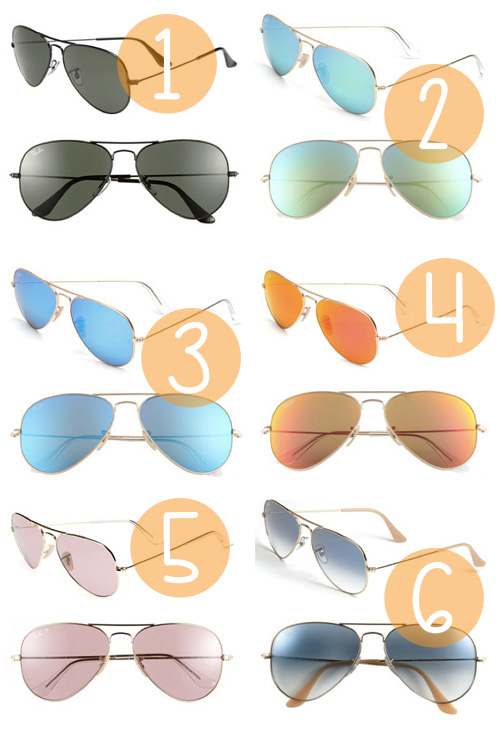 Solid Black Aviators | Green Mirror Aviators | Blue Mirror Aviators
Orange Mirror Aviators | Pink Polarized Aviators | Blue Gradient Aviators
The Blue Mirror lenses are definitely my favorite pair right now — they add a pop of color to every outfit! And I love my Pink Polarized lenses — they look great paired with the right color. Wouldn't those Orange Mirror lenses be fun for a day at the beach? And I've seen the Blue Gradient lenses styled really great by several fashion bloggers.
Can I just have them all?
What's your summer style staple?
Shop the Ray-Ban aviator sale below:

br>