This is a sponsored post on behalf of Mayfield Creamery. All opinions are my own.
One of our favorite things to do as a family is head to a baseball game. And there's nothing better at a summer baseball game than good, old-fashioned ice cream.
That's why we are so excited that Mayfield Creamery ice cream is stepping up to bat as the official ice cream of the Frisco RoughRiders minor league baseball team.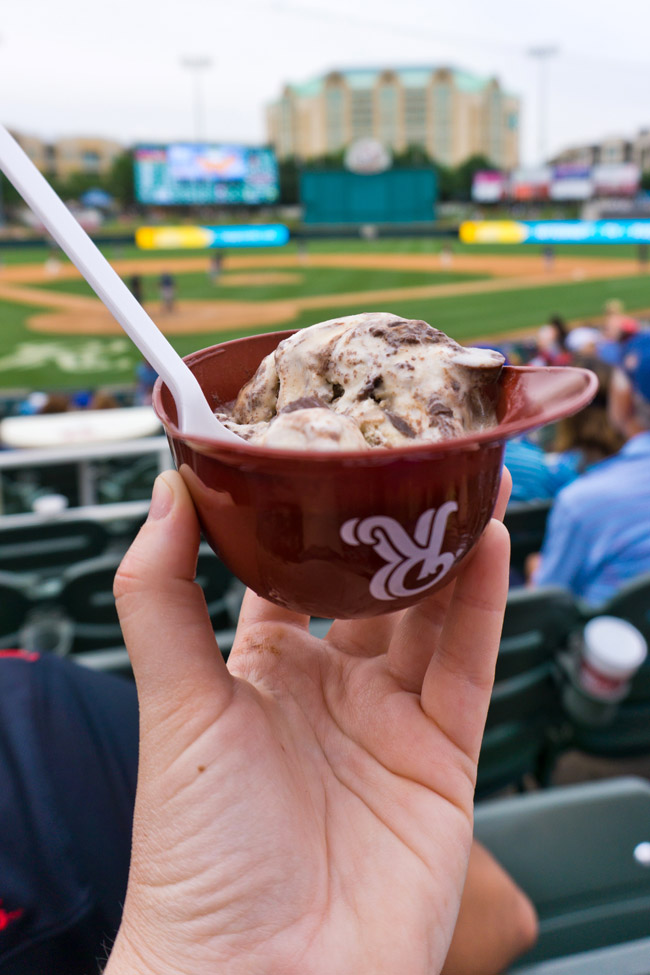 We recently headed to a Frisco RoughRiders game with some friends, and the kids could not wait to head to the Mayfield Creamery Corner Ice Cream Parlor!
Located behind section 121, it's the perfect place to get a refreshing treat from the summer heat!
The kids chose from the eight varieties of Mayfield Creamery offered — we ended up with some Signature Vanilla, Moose Tracks, and Smokey Mountain Fudge. Yum!
The scoops come in these super cute RoughRiders mini helmets. The kids loved it!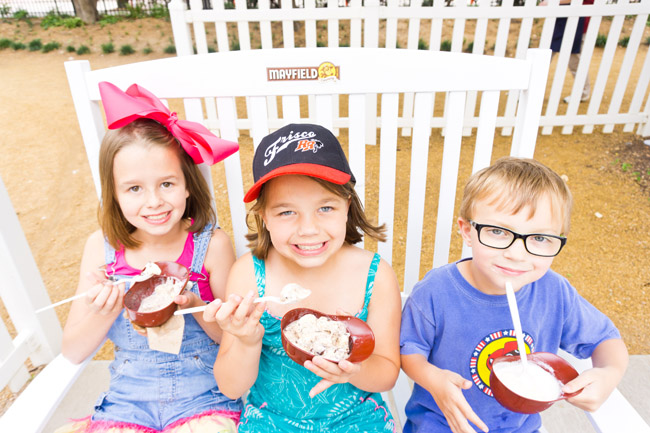 Of course, we had to stop and enjoy the branded umbrellas and rocking chairs! I love that these are available for guests to relax, enjoy their ice cream, and experience the brand's tradition as a beloved southern family favorite.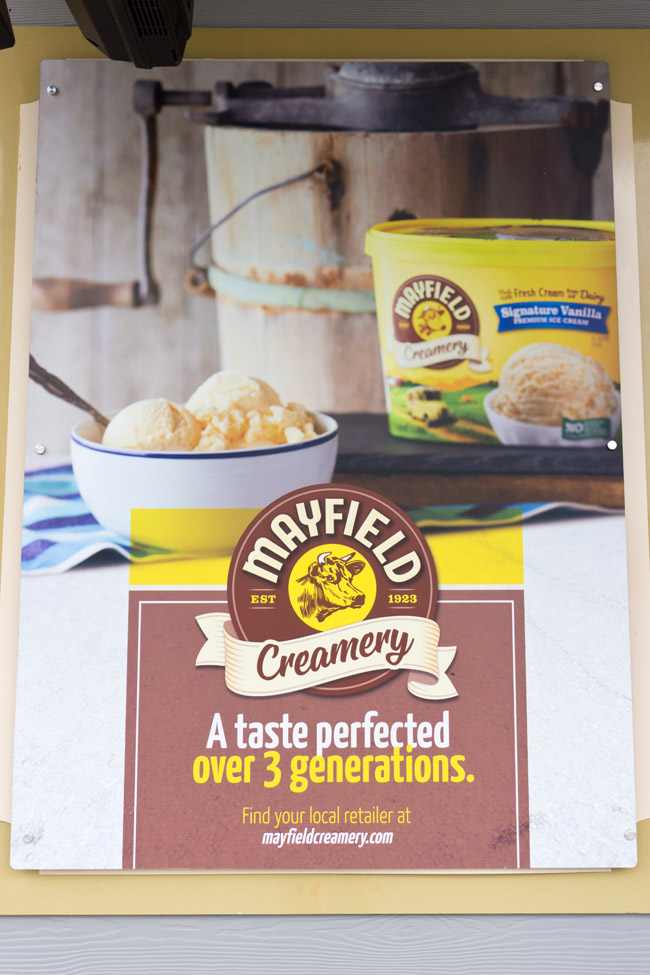 After we enjoyed our ice cream, we settled in to watch the rest of the game. It was so much fun! The kids were even able to run the bases after the game was over.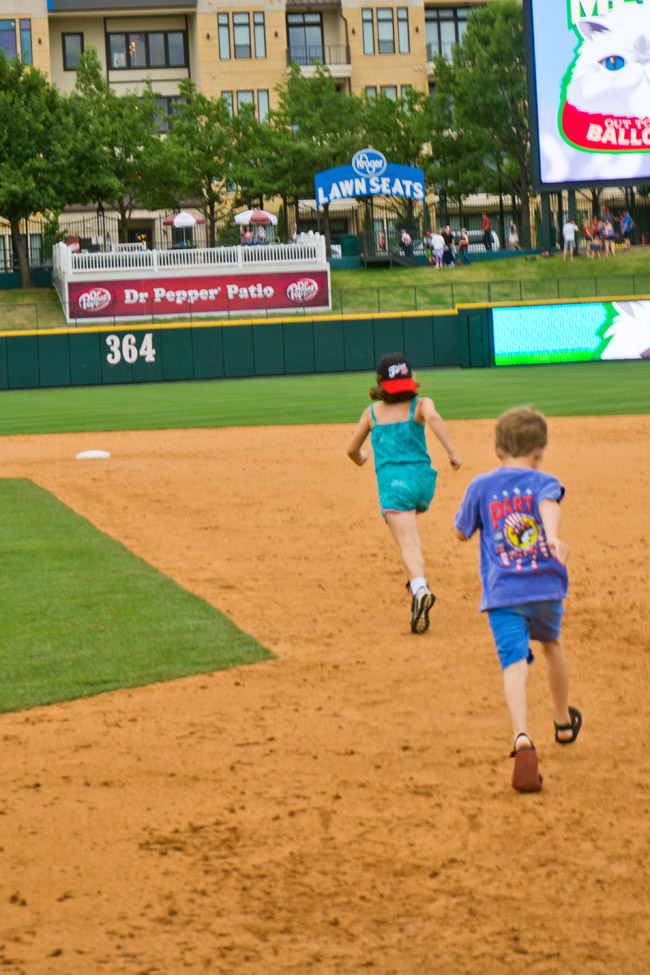 My son keeps begging to go back — not only for the fun he had, but to get some of that yummy ice cream!
Luckily for us, when the 'Riders are away, folks in the DFW-area can pick up Mayfield Creamery ice creams at Tom Thumb, Albertsons, Market Street, United, Winco, and Fiesta stores. (Suggested Retail Price: $5.99)
Visit the Mayfield Creamery store locator to find a store near you.
And when you're there, be sure to pick up some Mayfield Creamery Summer Berry Swirl ice cream and make my Summer Berry Ice Cream Cupcakes! They are perfect for the Fourth of July!
br>