Disclaimer: This is a sponsored post. However, all thoughts and opinions are my own.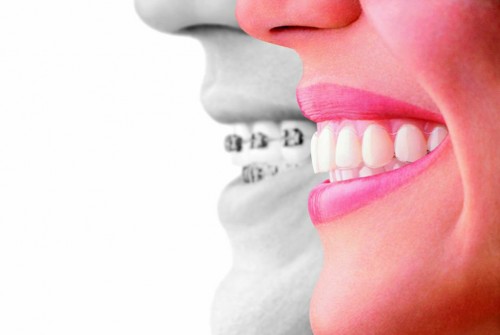 I'm totally going to be an old fogie and proclaim that kids have it so much better these days. They'll never have to run over to the radio when the beginnings of their favorite song come on in hopes of catching all the notes on a blank tape. They won't know the thrill of having your own phone line installed in your room. And they don't ever have to wear braces, thanks to Invisalign.
I will never forget the day I got my braces taken off in high school. I could not wait to say so long to the metal that had inhabited my mouth for most of my high school career. It was a week before prom when they finally were removed, and I felt like a new person — confident, pretty, and no more metal mouth!
I recently had the chance to learn more about Invisalign Teen, which is available as an alternative to braces for teens and pre-teens. It's so cool!
Invisalign Teen clear aligners are removable and can straighten teeth without a mouth full of metal. They're practically invisible, which means they can have less of an impact on teen's self-esteem during an already vulnerable time. Plus, they can play sports or musical instruments, and even sing and act, without interference, since the aligners can be removed.
There are some myths out there concerning Invisalign Teen, and they asked me to help set the record straight. Here are a few things that surprised me:
Myth: Invisalign is more expensive than metal braces.
Setting it Straight: The cost of Invisalign is usually comparable to the cost of traditional braces and many dental insurance plans cover Invisalign just as they would braces.
Myth: I don't need to take my child to see an orthodontist until they are a teenager.
Setting it Straight: The American Association of Orthodontics recommends taking children for their first orthodontic check-up no later than age 7. The American Dental Association says this is because, "Your child's dentist can spot problems with emerging teeth and jaw growth early on, while the primary teeth are present."
Myth: Invisalign can only treat minor or cosmetic issues.
Setting it Straight: Invisalign treatment can correct a wide variety of orthodontic issues including underbite, crossbite, deepbite, overbite, and overly crowded or widely spaced teeth. Plus, advancements to Invisalign's patented technology continues to increase the complexity of issues that can be treated.
Click here to learn more about how Invisalign Teen can help you take the Smart Path to Straightening Your Kids' Teeth.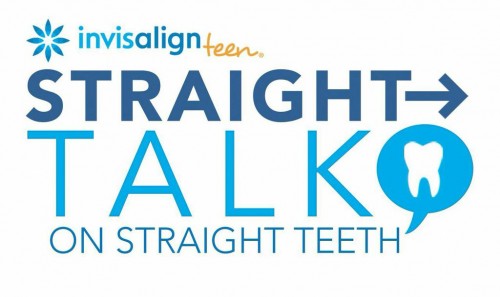 Enter the Straight Talk Sweepstakes for a chance to win free Invisalign treatment. Sweepstakes runs through September 30th, 2014.
Connect with Invisalign:
Have you brought your child in for an orthodontic consult?