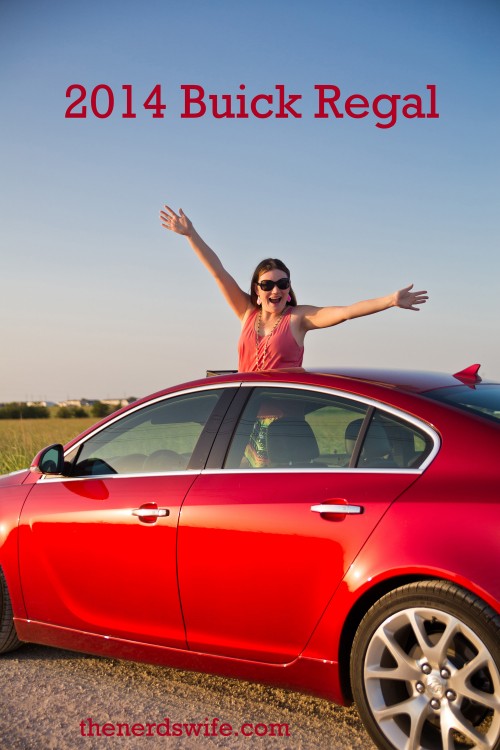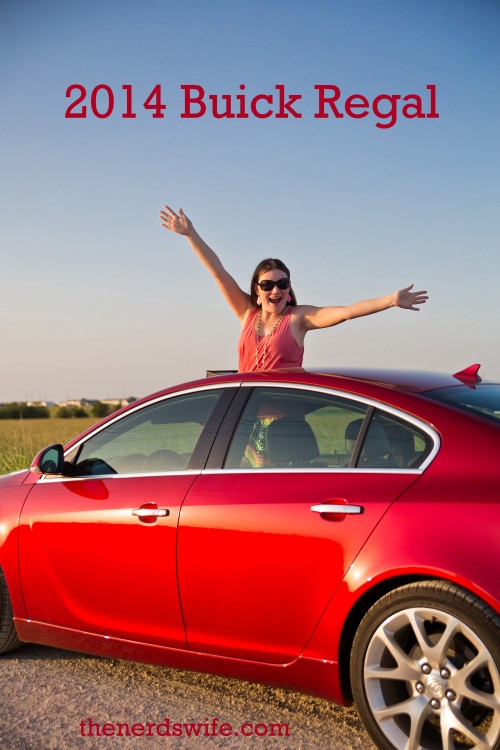 It's always fun to get away with girlfriends, but it's even better when you have a fun car to drive on your way there. I recently had the chance to check out the 2014 Buick Regal on a road trip with my friends Dawn and Courtney, and we had so much fun testing out the features of this luxury car.
One of my favorite things about the Regal was the command center that puts all of the information you need right at your fingertips while driving. We were able to play songs from Pandora, get directions to our destination, and receive notifications of vehicles in our blind spot, all while driving safely.
The seats were super-comfy, and the back seat was spacious. And the size of the trunk? HUGE! It fit bags for four women easily. Not *that's* a great feature!
It gets 30 mpg on the highway, so we were able to go quite a ways before needing to fill up.
But the best thing about the Regal? The adaptive cruise control! It was seriously cool. You could set the cruise control, and when you got within a certain distance of another car, the Regal would *automatically* slow you down. Then, when it was clear again, it would speed you back up to your cruise control speed. So cool!
You can read more about this awesome luxury car here.
Have you ever used adaptive cruise control?
br>