I made this Low-Calorie Summer Sangria with Sweet'N Low  as part of a sponsored post for Socialstars. #SweetNLowStars
What's better than a fruity glass of sangria on a hot summer day? Not having to worry about the damage to your waistline! That's why this Low-Calorie Summer Sangria has been my go-to drink in the evenings. Plus, the addition of Sweet'N Low makes this a diabetic-friendly recipe.
I'm not usually a fan of red wine, but it tastes great in this Low-Calorie Summer Sangria, especially with some slices of fruit. It's so refreshing!
Low-Calorie Summer Sangria
Ingredients:
1 bottle red wine
4 cups Sprite Zero
Juice of 1 lemon
Juice of 1 lime
Juice of 1 orange
6 packets of Sweet'N Low
Fresh fruit for garnish
Directions:
Stir together the wine, Sprite, fruit juice and Sweet'N Low in a large pitcher. Add in slices of fresh fruit — I used strawberries, oranges, limes, and grapes.
Chill until ready to serve.
Wouldn't this be perfect for a Girls' Night Out with your favorite girlfriends? I can just see us sitting on the porch sipping sangria while the sun goes down. So fun!
Looking for more low-calorie drink options that are diabetic-friendly? Check out this Roasted Peach Lemonade!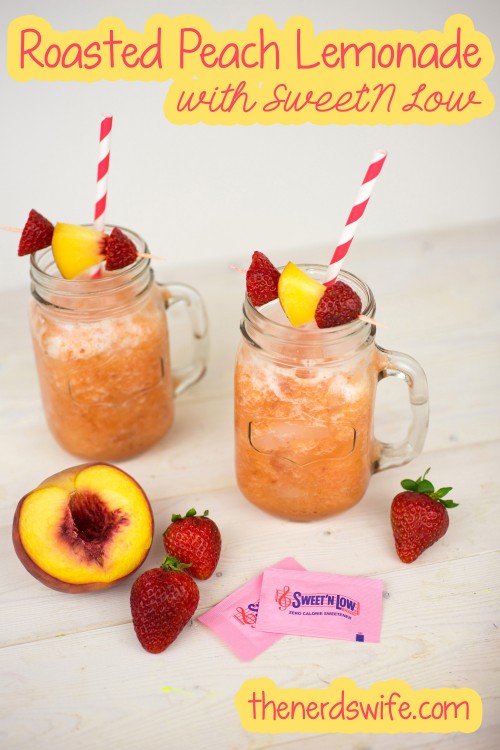 Visit this website for even more recipes from Sweet'N Low or check out their Facebook page.
What's your favorite drink on a hot summer night?