This lovely little cookie first appeared on my blog back in July when I needed a fun treat for Independence Day, but I thought it would be fun to refurbish the idea with Christmas in mind.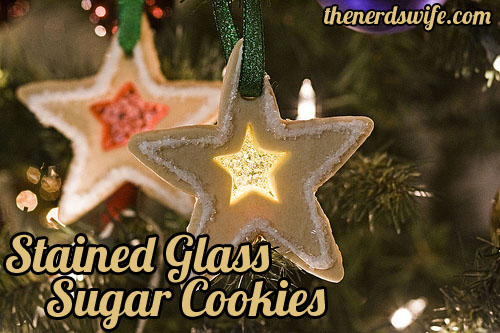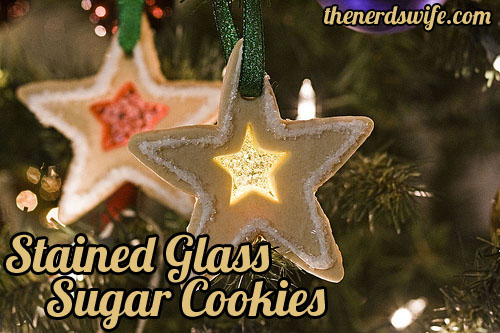 The process really is simple. I took step-by-step photos the first time around, and you can view them on the original blog post.
Stained-Glass Sugar Cookies
Ingredients:
Jolly Ranchers
 Star Cookie Cutters (a large and small one)
Straw
Thin Ribbon
Directions:
Cut out the cookies using the larger star-shaped cookie cutter, and then cut a smaller star in the center of each cookie using the small cookie cutter. Using the straw, poke a hole in the top of each cookie.
Place on a cookie sheet lined with a Silpat (aka the most remarkable invention ever.) Put them in the freezer for 5 to 10 minutes. This helps them retain their shape during baking.
Meanwhile, unwrap red and green Jolly Ranchers and separate into small Ziploc bags according to color. Use a kitchen mallet to break the Jolly Ranchers into small pieces.
Remove the cookies from the freezer and place bits of Jolly Ranchers inside the star-shaped holes in the center of each cookie. It's ok if there are spaces — the candy will melt and completely fill the hole.
Bake according to your cookie recipe (mine was 8-10 minutes at 350 degrees). Let cool completely and decorate as desired. I piped some royal icing in an outline on the cookies and sprinkled with sanding sugar. A few bits of sanding sugar fell onto the candy center and stuck there. I kind of liked the effect so I dumped even more onto it.
Let the icing dry and string the ribbon through the hole at the top.
Don't they look pretty hanging there will all the other ornaments?
Happy Holidays!
Don't miss these yummy holiday cookie recipes!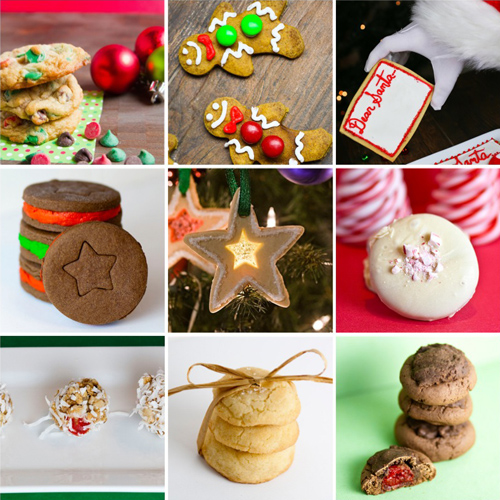 br>