During the summer, it seems like my family is always on the go. And one of my biggest struggles is making sure we have healthy snacks in the car.
That's why I'm so excited to partner with Juicy Juice to share this road trip snack box with you! We transformed a tackle box into a snack buffet that's just the right size for your kiddo to keep in the car.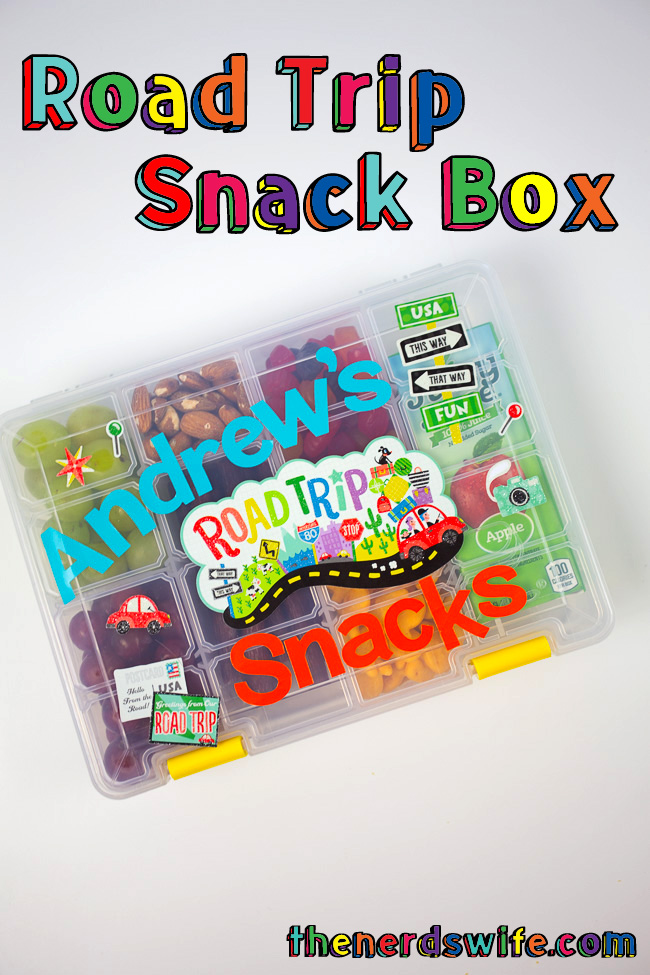 Juicy Juice has been enjoyed by families for 40 years. I feel good serving it to my kids because I know that all Juicy Juice products are made from real juice, with sweetness that comes only from the fruit and no added sugar.
Their  products contain no high fructose corn syrup, no cane sugar and no artificial sweeteners. My son loves the taste, and I love that they're the perfect size to fit right inside his snack box.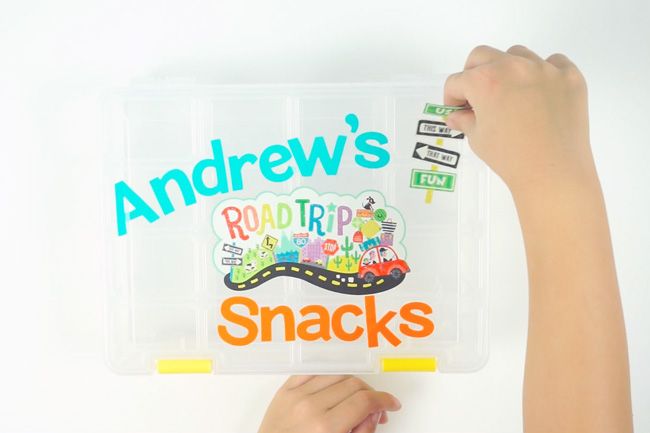 And because Juicy Juice is encouraging families to spend quality time together with their 100% family time campaign, we decided to turn this snack box into a fun family activity by decorating the box together.
You could use stickers, paint, photos and more to make your box one-of-a-kind!
Road Trip Snack Box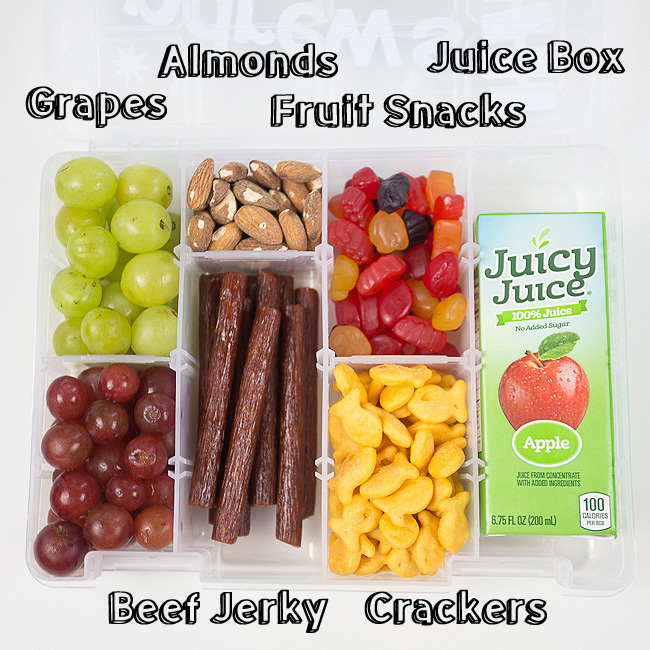 Here's what you need to make this road trip snack box:
Stickers or other decorations

Grapes

Almonds

Beef Jerky

Crackers

Fruit Snacks
Of course, you can customize the snacks to fit your child's tastes. I wanted to make sure we had a mixture of fruit, protein, and high-carb snacks that my son enjoys.
Use the dividers to create compartments and add the snacks.
The Juicy Juice 100% Juice Box was the perfect size to fit in our tackle box. The juice boxes come in different sizes (including a smaller 4.23 oz in some 100% juice flavors and Organics). And Juicy Juice offers even more products that could work in this project: Juicy Juice Organics, Juicy Juice Fruitifuls Organics and Juicy Juice Splashers.
Close up your snack box and hit the road!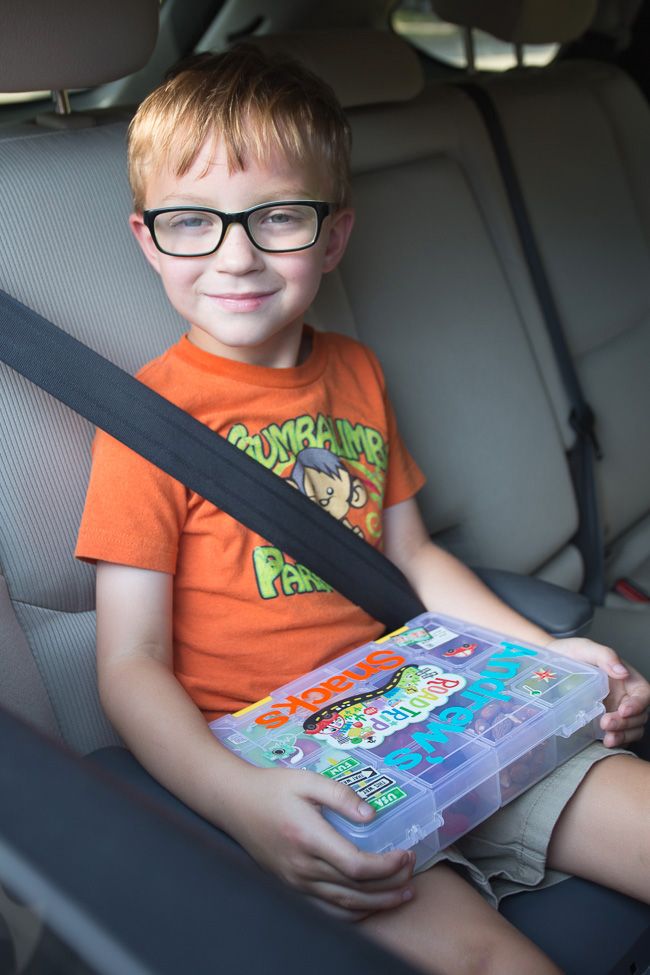 Whenever your kiddo is ready for a snack on the road, they can open the box and choose whatever they want!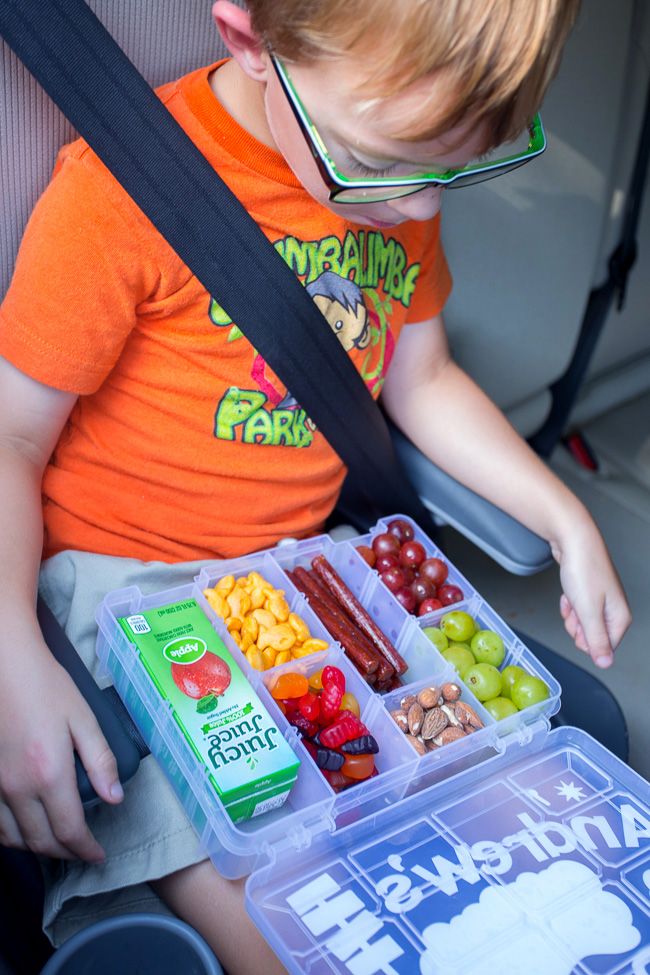 No mess, no fuss, everyone is happy!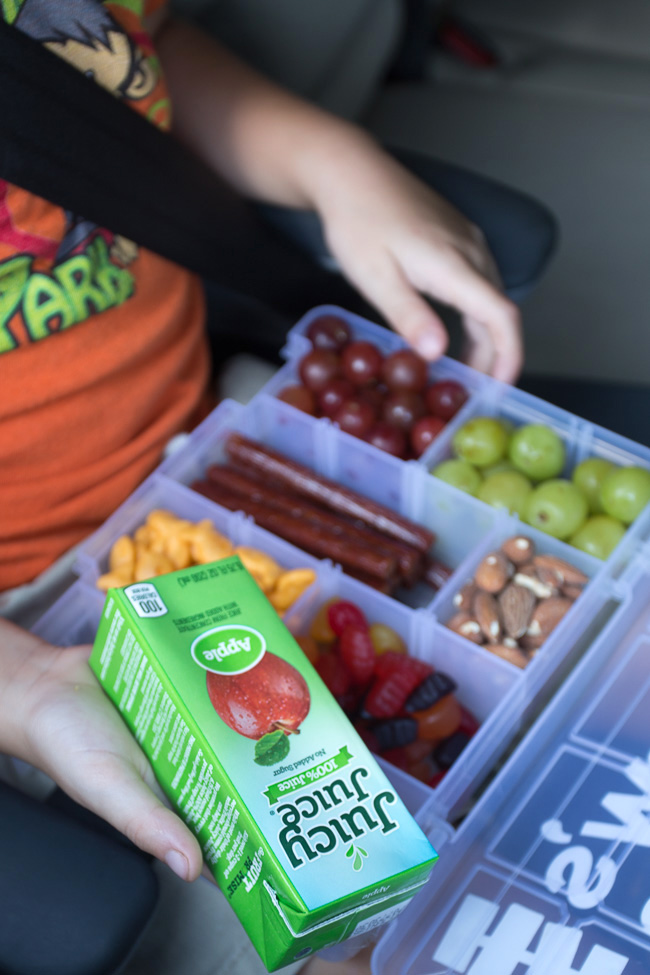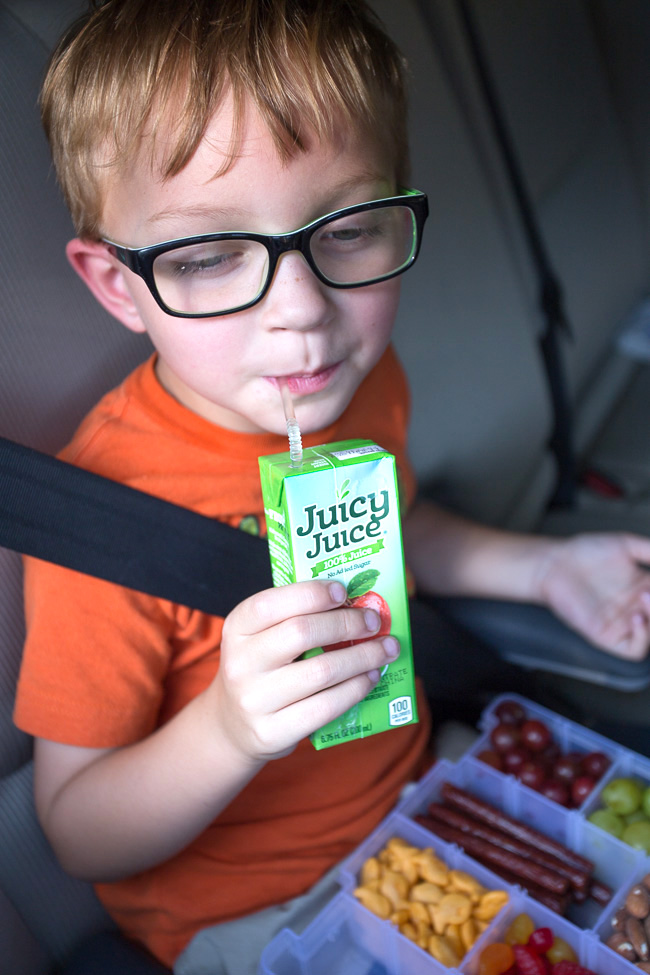 Connect with Juicy Juice on Facebook, Twitter, Instagram, and Pinterest for even more fun ideas!
br>