Take school lunch to the next level with these no sandwich lunch ideas for kids. Easy and delicious, your kids will never ask for PB and J again!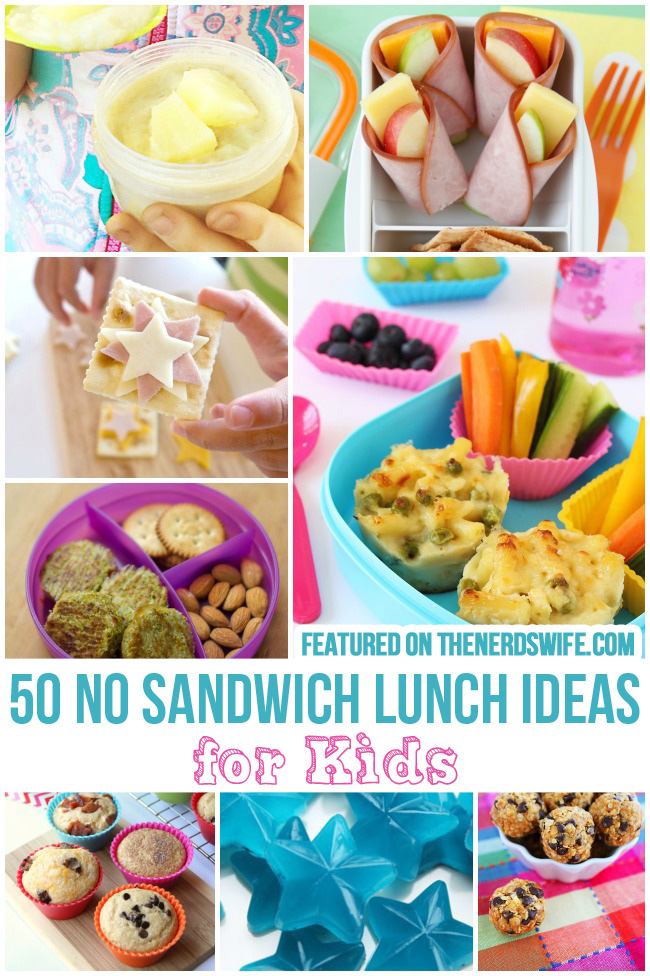 No Sandwich Lunch Ideas for Kids
Pack lunch in a leak-proof Bento box with different fruits, veggies, and nuts. Yum!
We love homemade granola packed with dried fruit and nuts.
It's not sushi, it's frushi. – via Kids Activities Blog
Tropical whip is sweetened with honey for a healthy treat. Add a slim ice pack to keep it extra cold! – via Childhood 101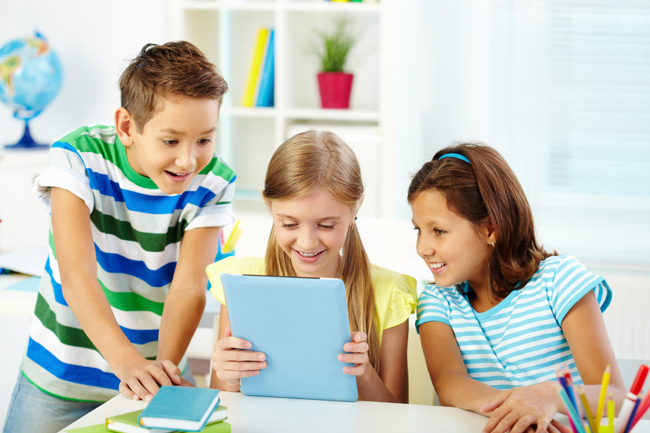 You've made sure your computer is protected, but what about your preschooler's tablet. There are simple things you can do to ensure your kids are browsing the web safely. 
Peanut Butter and Jelly Muffins are so much better than PBJ sandwiches! – via Erica's Sweet Tooth
Wrap apple slices and cheese with ham. Yum! – via Weelicious
What kid wouldn't want to see mini pizza bites in their lunchbox? – via Mum in the Mad House
Make cheese and crackers fun by cutting the cheese into cute shapes. – via PopSugar Moms
Turn macaroni and cheese into muffins. – via My Fussy Eater
Make meatloaf in a muffin tin. – via Made To Be a Momma
Broccoli nuggets are a healthy alternative to chicken nuggets. – via Kannamama Cooks
Have breakfast for lunch with mini pancake bites. – via Family Fresh Meals
Apple crumble popcorn is a great snack that is packed with protein. – via Mama Papa Bubba
Homemade gummi candies can be made with fruit juice for a healthy treat. – via Skip To My Lou
Kids will think they're having dessert for lunch with Nutella Croissants. – via Gimme Some Oven
The best part about these Granola Energy Bites is that there is no baking involved! – via The Comfort of Cooking
Make mini pancakes and freeze them! – via Frugally Blonde
Toasted trail mix is one of our favorite snacks. – via Kids Activities Blog
Cheez-It Chicken Nuggets are a huge hit with my kids. – via Your Modern Family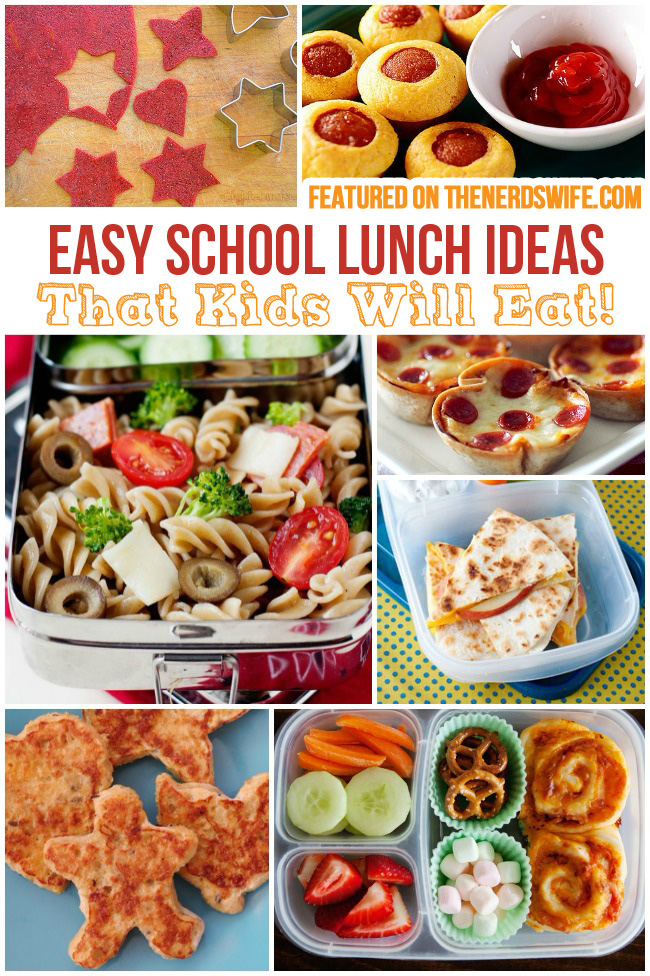 Easy School Lunch Ideas for Kids
Apple chips are a great alternative to potato chips.
Kids will love these chicken and waffles kabobs. – via Kids Activities Blog
Strawberry fruit leather shapes are so cute! – via Picklebums
Mini corn dog muffins look super easy to make. – via The Pioneer Woman
Pair lunchbox biscuits with sliced deli meat and some fruit for a healthy meal. – via East Coast Mommy
Pizza pasta salad has all the best parts of pizza with some pasta thrown in. – via Laura Fuentes
Use apple slices instead of bread to make yummy apple sandwiches! – via Garnish with Lemon
Make a face with eggs to turn a regular ol' salad into something fun! – via Keeley McGuire
Use tortillas to create mini deep dish pizzas. – via Dashing Dish
Kiddos can help make mini kebobs ahead of time. – via The Chaos and The Clutter
Kid-friendly quesadillas have apple and cheese inside. – via Momables
PBJ tastes better when it's shaped like sushi, right?! – via A Bicycle Build For Two
Cut french toast into cute shapes for a breakfast-inspired lunch. – via Childhood 101
Pizza buns are packed with meat, dairy, and grains. – via Simple As That
Put your sandwich on a kabob instead! – via Simple as That
Add chunks of ham to bow tie pasta and sprinkle with parmesan cheese. – via Moms Without Answers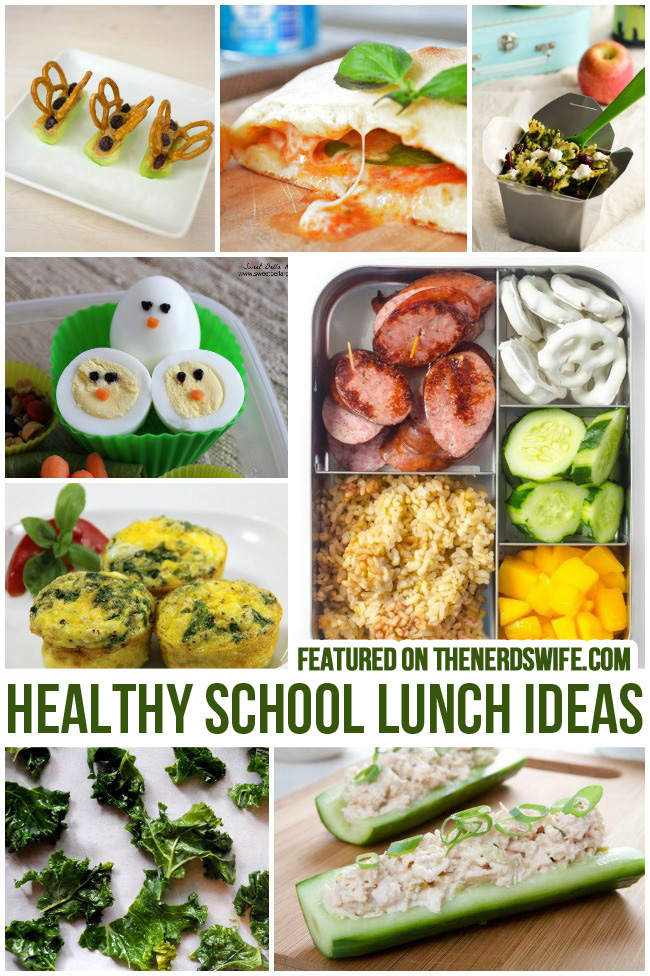 Healthy School Lunch Ideas for Kids
Spread celery with peanut butter and pretzels for a Butterfly treat!
Fill homemade hot pockets with your kids' favorite foods. – via Don't Waste the Crumbs
Freeze delicious lunchbox smoothies for a yummy snack that double as a cold pack! – via East Coast Mommy
Lunchbox pasta salad is healthy and delicious. – via Childhood 101
No Bake Cookie Dough Balls contain natural sugar — kids will think they are getting an extra special treat! – via Raw Manda
Turn hard boiled eggs into sweet chicks for an adorable lunch idea. – via Grace and Good Eats
Give them lots of protein with wheat-free chicken patties. – via Childhood 101
Add smoked sausage to skewers. – via The Kitchn
Mini gnocchi with olives and tomatoes looks amazing. – via Bentoriffic
I love that you can freeze ham, egg, and feta muffins. – via Family, Food, and Travel
Pack hummus and pita chips with vegetables and they can dip themselves! – via The Kitchn
Instead of potato chips, pack their lunch with kale chips. – via Living on Love
Cucumber tuna boats look delicious! – via Healthy Happy Smart
Make some ooey, gooey Pizza Crescent Rolls. – via Mess for Less
I want to make this spinach ribbon salad for me! – via Keeley McGuire
Add googly eyes to Baby Bell cheese for adorable cheese monsters. – via Danya Banya
br>