Disclosure: Complimentary services were received to facilitate this review. All opinions and photos are my own.
I've always wanted to get a facial. So when I was offered the chance to try the service out at the Massage Envy location in North Frisco, I couldn't wait. I wanted to share a look at my experience — getting a spa treatment for the first time can by scary. But it was worth it in the end!
I have to admit: Proper care for my face is not very high on my priority list. So my esthetician had her work cut out for her. My fair skin tends to be on the oily side in some parts, and super-dry in others. I break out in red like no body's business. And my freckles and dark spots can be awful.
But after my facial appointment, my skin felt renewed and fresh. It was so soft. And I've been doing my best to stick to the routine that my esthetician outlined during our session.
Here's a look at my visit:
First, my esthetician looked at my skin under the black lights in this machine. It showed the different areas of my skin, and allowed her to identify what kind of facial would work best for it. She gave me a color-coded drawing of my "problem" areas so that I could continue to address them once I went home.
We then headed to a comfy room, where I laid on the table and allowed my pores to soak in some steam. It was so relaxing!
My esthetician talked me through the whole process of the facial, letting me know what was coming next, what she was focusing on, and some things I could work on at home. She gave me the Murad® Sensitive Skin Facial, since my skin tends to be really red and sensitive.
I think that was my favorite part of the experience — her willingness to educate me on the different processes and giving me things that I could do at home to help improve my skin's health.
While the mask was setting, she gave me a neck and shoulder massage, which was really nice and unexpected. It's part of their services, but I hadn't counted on that! It felt like I was getting two-for-the-price-of-one treatment!
After our session, my esthetician introduced me to the Murad® Healthy Skin products, which are designed to target specific skin concerns to help guests rapidly and dramatically improve the look and feel of their skin. I took some home with me to continue working on improving my skin.
If you're looking for a relaxing way to help improve your skin's health, I highly recommend getting a refreshing facial from Massage Envy Spa! There are 37 locations in the Dallas-Fort Worth area, so check to see if there's one near you.
Have you ever had a facial?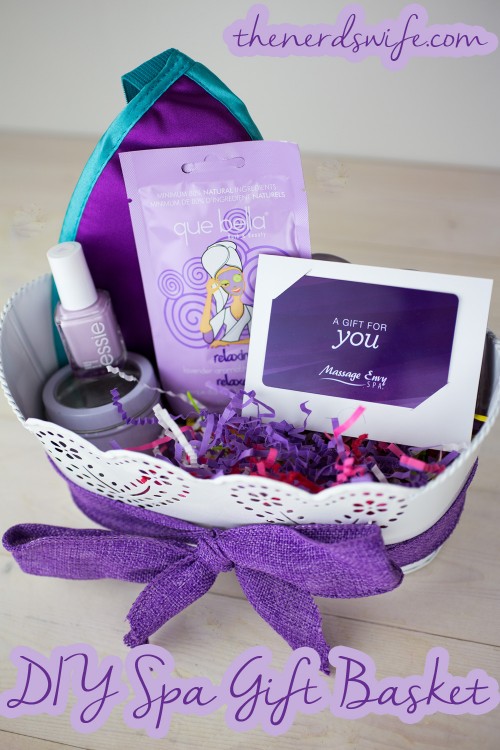 Don't forget to check out my DIY Spa Gift Basket, which would make a wonderful teacher gift for the end of the school year!
br>