My toddler loves to color. He would probably walk around with crayons in his hands all day if I'd let him. This Rainbow Scribble No-Carve Pumpkin is an easy way to allow your child to decorate a pumpkin this Halloween in a creative way. Let their imagination run wild!
I was inspired by this tutorial for this design. It really is the simplest way to decorate a pumpkin. All you need is a white pumpkin — you could even try to use a light orange pumpkin — and crayons. Just get to scribbling!
For mine, I colored different segments different colors — some solid, some duotone. It is also really fun if you follow a pattern.
So fun, right?
Don't miss this pumpkin decorating tutorial: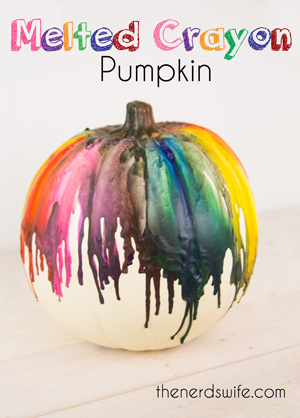 Melted Crayon Pumpkin
And check out these other fun Halloween ideas!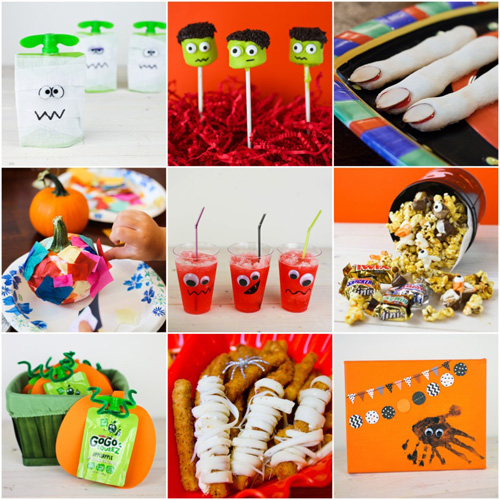 Mummy Applesauce Pouches | Frankenstein Marshmallow Pops | Dead Lady Fingers
Patchwork Pumpkins Craft | Monster Mash Punch | Spooky Candy Caramel Corn
Pumpkin Applesauce Pouches | Mummy Chicken Fingers | Spider Handprint Craft
br>