Since my son is in kindergarten, this will be the first year that we get to give homemade valentines to his school friends. I've always loved the idea of printable valentines that you can add candy or toys to instead of the prepackaged store-bought ones.
One of his friends is really into race cars, so I thought it would be fun to create printable race car valentines to share. I hope you (and your kids!) enjoy them!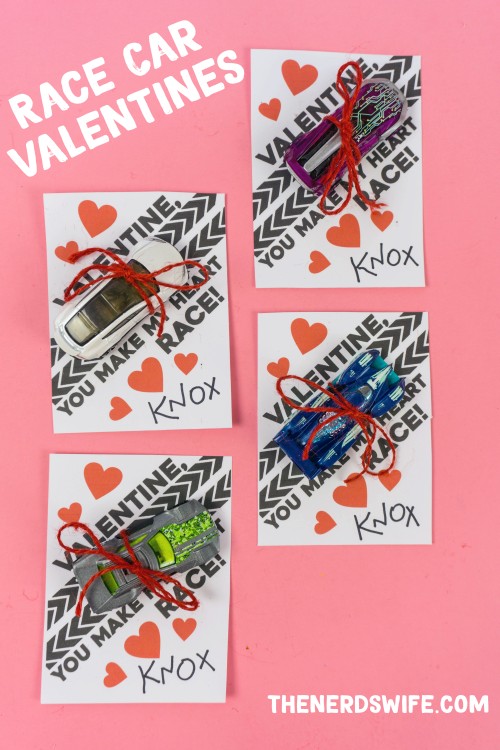 Printable Race Car Valentines
Here's what you need to make these printable race car valentines:
White Cardstock
Sharp Scissors
String
First, you'll need to print our Race Car Valentines download on the white cardstock.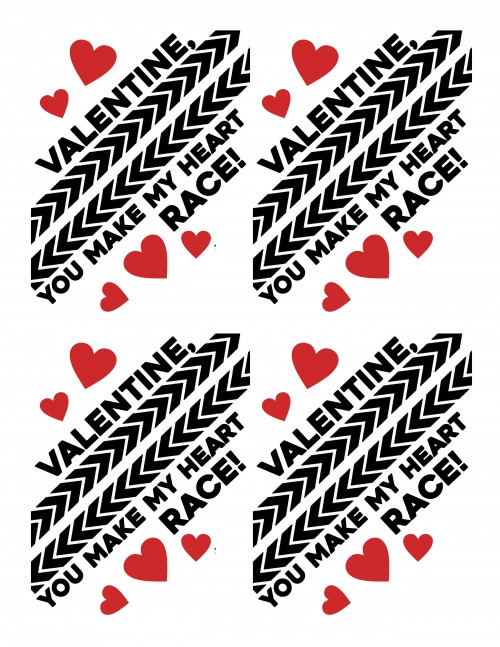 Cut the cards out and then use the scissors to poke holes on either side of the road. Thread the string through the holes and tie the toy cars into place.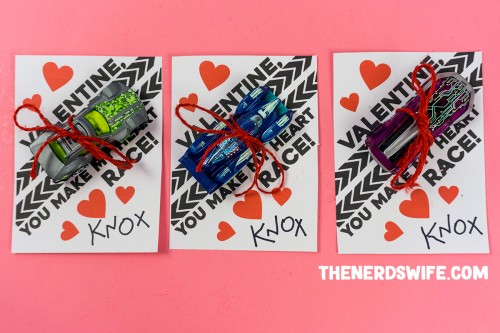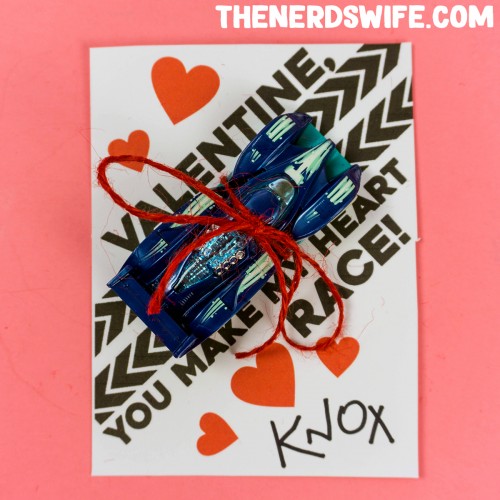 Aren't they cute?
Looking for more? Don't miss 100 Kids Valentines for School — there are so many cute ones!
br>