No-Bake Orange Cookies are the perfect snack for spring. They are so easy to make — your kids can even help!
We've partnered with Juicy Juice this year to create unique recipes focused on introducing kids to new flavors, and these yummy cookies do just that!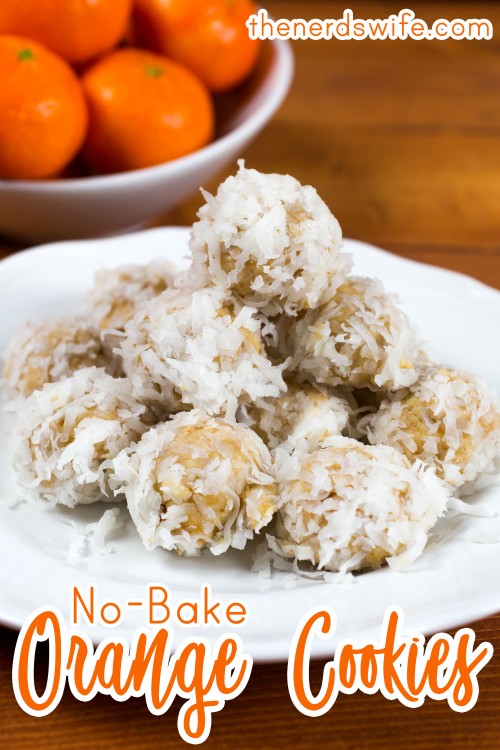 Juicy Juice is dedicated to helping families discover a new world of flavors through its popular 100% juice line — with 16 different flavors available, there is so much more than just apple juice.
My son is obsessed with the Juicy Juice Orange Tangerine 100% Juice, so I wanted to make some cookies featuring this delicious flavor. And since these require no baking, they are great for throwing together after school for a quick snack.
No-Bake Orange Cookies
Adapted from The Kitchen Is My Playground
Ingredients:
3 cups vanilla wafer cookies, crushed
8 oz chopped pecans
4 cups powdered sugar
2 Tbsp melted butter
2 cups shredded coconut
In a large bowl, stir together the first five ingredients to create a dough. Roll the dough into 1-inch balls, then roll in the shredded coconut to coat the outside.
Place on wax paper and chill until time to serve.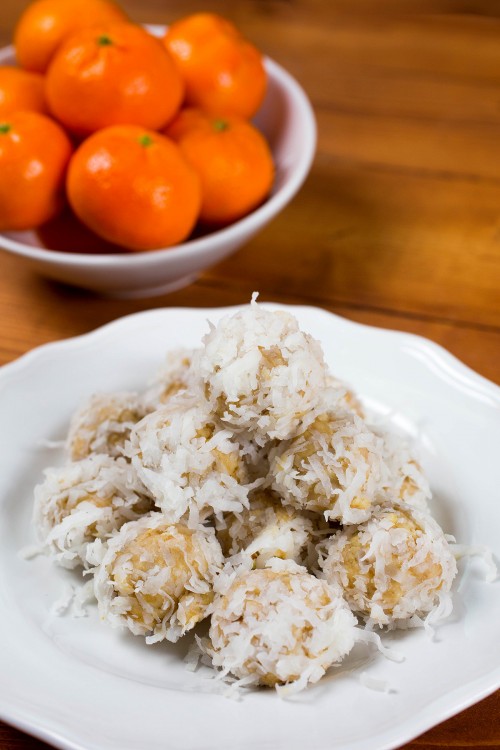 Families can utilize the Juicy Juice Flavor Exploration website for original recipes, helpful tips, and a three-part video series featuring Chef Jeff Mauro, host of Food Network's hit daytime show The Kitchen.
Plus, families can play flavor-filled activities and games, unlock special Juicy Juice savings, and spin the virtual Flavor Wheel for the chance to win daily prizes — including gift cards — now through April 30!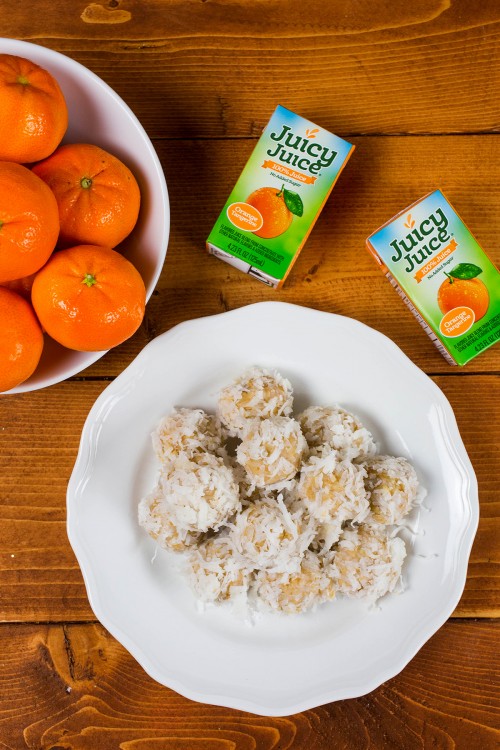 What are some of your kids' favorite after school snacks?
br>