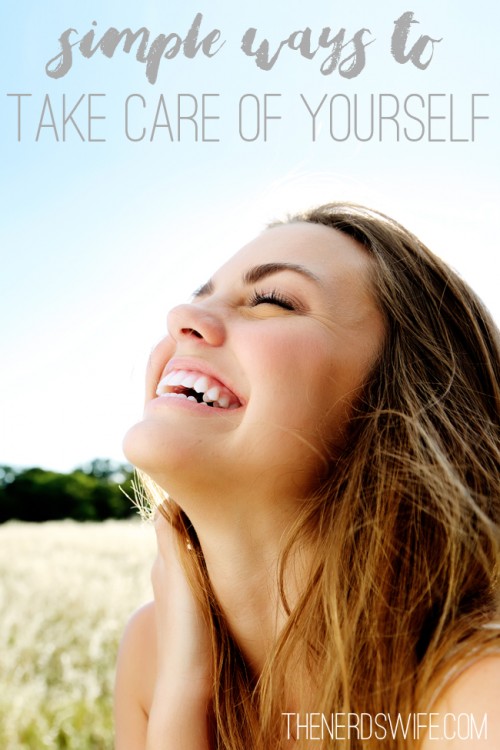 "You can't pour from an empty cup."
I remember hearing that quote for the first time. It was one of those "Aha!" moments. I was a new mom, with a baby in the NICU and recovering from surgery myself. I was trying to pull myself out of bed to drive up to the hospital in time for my son's scheduled feeding, when my mom looked at me and said those infamous words.
It wasn't the first time — and I'm sure it won't be the last — when I've put my child's needs above my own. That's kind of the perpetual state of motherhood, isn't it? Always putting others first, letting your needs come second in all things.
But you want to know a secret? The most important person Mom can take care of is… herself.
This basic concept is something that even airlines understand. In the event of an emergency, place your oxygen mask over your face before helping others. Because the chances of you being able to save anyone else is minimal if you can't breathe yourself.
So now that we KNOW we should take care of ourselves, the question becomes HOW we should take care of ourselves.
Easy Ways to Pamper Yourself
1. Get a massage. Massages can help relieve stress, reduce anxiety, provide restful sleep, combat depression, and more. I've found, though, that I tend to think of massages as a luxury and put them off. That's why I subscribed to a massage membership. Think of it like a gym membership — vital to your health.
2. Do something that makes you happy. Before I had kids, I was a ravenous reader. I read every night and finished dozens of books a month. Now, I'm lucky if I can finish just one. I've started keeping a book in my purse so that I can pick it up and read a few minutes in between appointments or errands. Instead of grabbing my phone to check Facebook, I make a point to stop for a few minutes and read.
3. Schedule downtime. That seems counter-intuitive, right? Well, it's not! When you are making yourself a priority, scheduling your "me" time can be super helpful! Every Friday night, we put my son to bed at 8 pm, and I stay up late watching romantic comedies on Netflix. It may sound silly, but I look forward to those Friday nights so much. They help me get through the week!
4. Exercise regularly. My time at the gym is some of my most precious. Why? They have childcare! My son is an only-child, so any chance he has to play with other kids is special for him. He begs me to go to the gym… what better motivation could you ask for?
5. Get a facial. Arrange childcare and head to the spa. There is just something special about having someone else pamper your skin. A few weeks ago, my sister visited and we have FIVE kids in our house. Every day, we did fun things for the kids — Great Wolf Lodge, played Pokemon Go!, visited Six Flags, and on and on.
But in the middle of everything, I scheduled a trip to spa810 Plano for the two of us. We each had a facial — I had the Deep Cleansing Facial and she had a Signature Facial in the Alpha Fusion Capsule.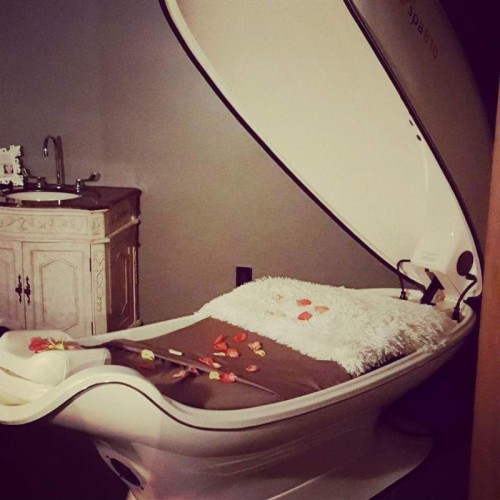 This zero-gravity bed provides vibration massage, warmth, and aromatherapy. Inside the Alpha Fusion Capsule is an ergonomic bed that provides zero stress for your spine. She said it was heavenly, and I'm planning a trip back just so I can experience the capsule!
Facials at spa810 Plano begin at $59 for members and can be customized to your skin type.
How do you take time to pamper yourself?
br>