I created this Low-Calorie Mad Scientist Potion with Sweet'N Low for Halloween, as part of a sponsored post for Socialstars. #SweetNLowStars
It's amazing how adding just a little something can completely make a recipe. I am not really a fan of sugary drinks, but this time of year, it seems they're everywhere at Halloween parties. I decided to do something a little different with this recipe for Mad Scientist Potion, using Sweet'N Low instead of sugar to make it low-calorie. It tastes great, and the cool smoky effect will impress all of your guests.
For me, the key to a great party punch is an *easy* recipe. And with just five ingredients, this Mad Scientist Potion could not get any easier!
Mad Scientist Potion
Yield: 3 cups
Ingredients:
1 packet Kool-Aid drink mix
24 packets Sweet'N Low
1 cup cold water
2 cups Sprite Zero
Dry Ice

Directions:
Mix together the drink mix, Sweet'N Low, and water. Chill until ready to serve. Add dry ice to the punch bowl for a fun effect immediately before serving!
Note: Make sure not to serve bits of dry ice in your drink cups — you don't want to burn anybody!
Enjoy!
Have enjoyed my Sweet'N Low recipes?
It's time to make your own! Join the Crowdtap Sweet'N Low crowd and share your own concoctions for the chance to win a beautiful cocktail set! Read all the details here!
And connect with Sweet'N Low on Facebook for even more fun recipes!
Check out these other fun Halloween ideas!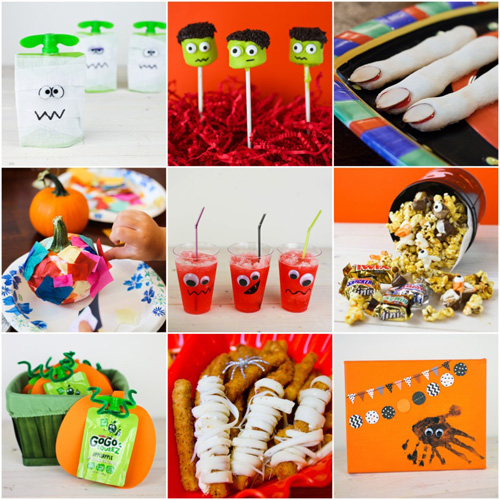 Mummy Applesauce Pouches | Frankenstein Marshmallow Pops | Dead Lady Fingers
Patchwork Pumpkins Craft | Monster Mash Punch | Spooky Candy Caramel Corn
Pumpkin Applesauce Pouches | Mummy Chicken Fingers | Spider Handprint Craft
br>