Earlier this week, I asked on Facebook for you all to predict the gender of our little bun in the oven.
Five of you guessed that it was a girl. Seven of you guessed boy.
You see, on Tuesday, I had my NT Scan, which test for the probability of chromosomal defects (like Down Syndrome) in the fetus. The test involves an in-depth sonogram and some bloodwork.
During the sonogram, the doctor asked if we would like a gender prediction. They can tell based on the baby's external genitalia if it will be a boy or girl with 95% accuracy.
If the little part is parallel to the baby's spine, it's a girl.
If the little part is at a 45-degree angle to the baby's spring, it's a boy.
It is pretty crazy that they can tell that early (I was 13 weeks along!)… but they can!
At first, our little one was just sleeping right along in the perfect position to get a profile shot (which is what they need to conduct the test).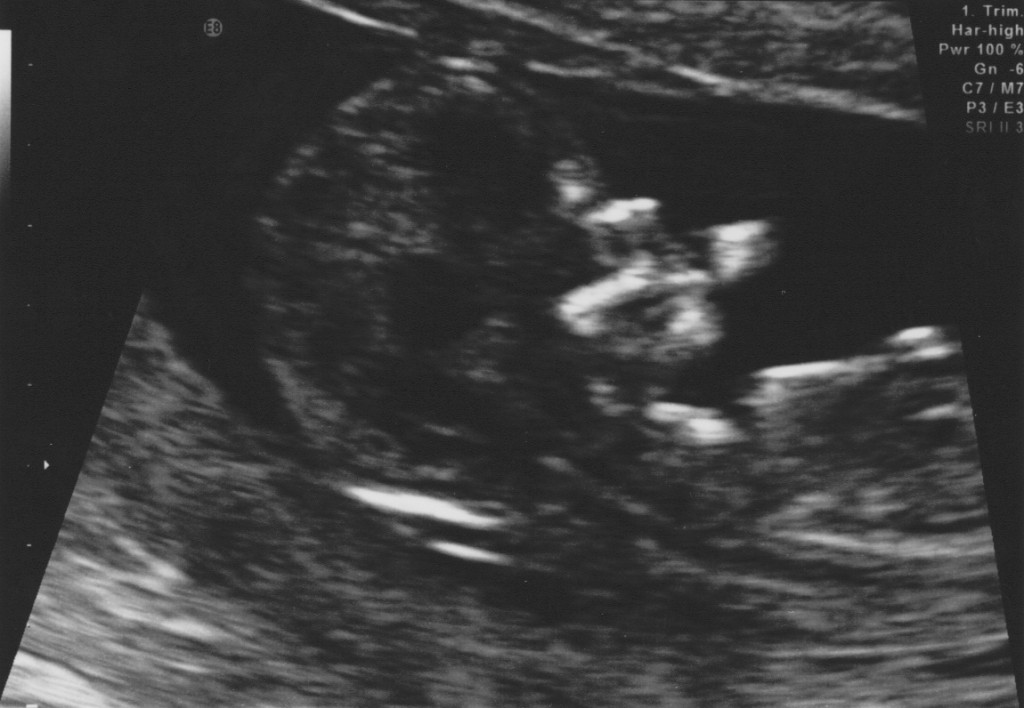 Here's the little one sucking on its thumb. Isn't that cute?
It was amazing to me to see the baby moving around on the screen, jumping and waving its arms. It no longer looks like a blob — it looks like a baby!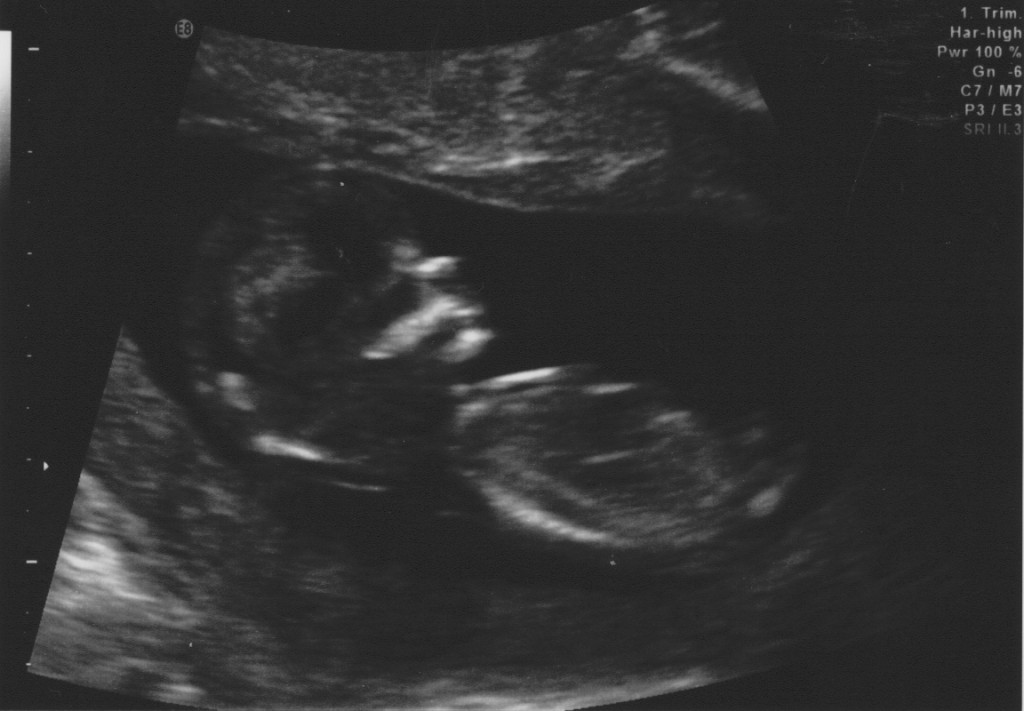 You guys! There is a little PERSON in me! Isn't that COOL?
Ok, now here's the money shot…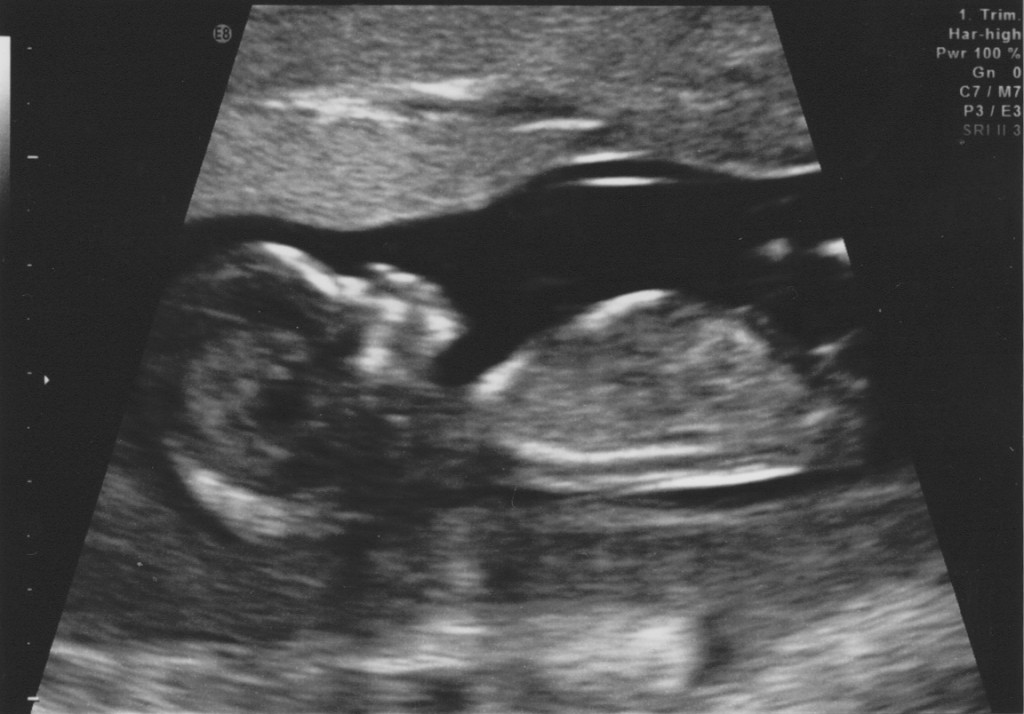 Oh, you don't know what you're looking for? It's ok. I'll show you…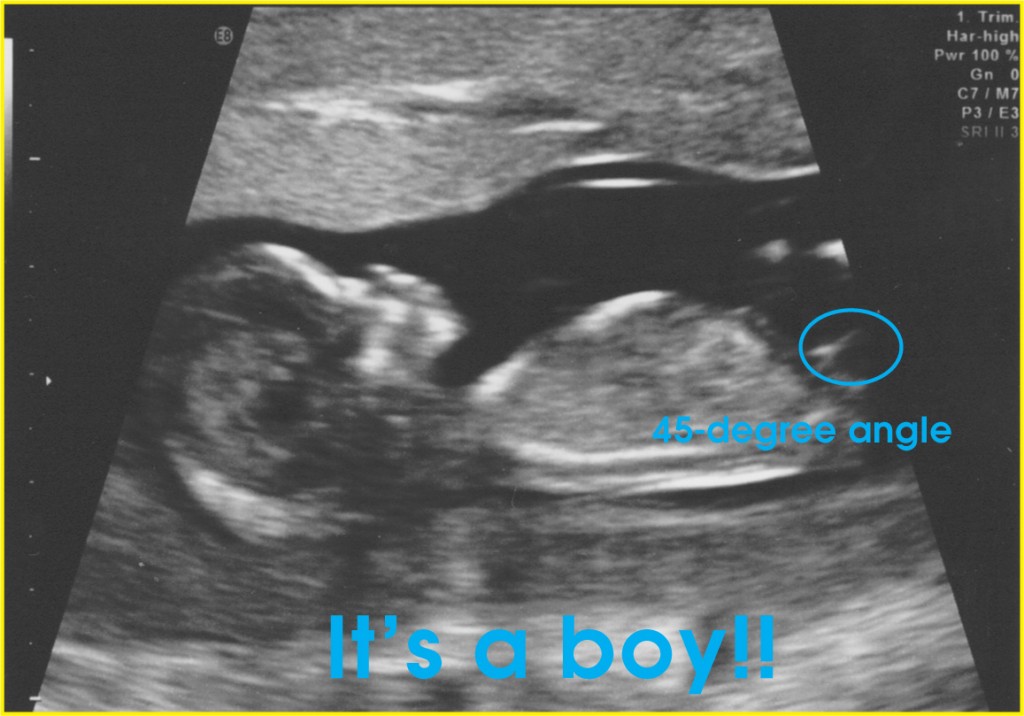 We are so excited to welcome our little guy into the world! We realize that it's really early (and there's a 5% chance they could be wrong)… but I've felt like it's a boy for a while now. And while I *really* wanted a girl, I am excited to try my hand at playing with cars and balls and such.
And now, we know we can *totally* decorate the nursery in Star Wars! Which I am really excited about!
Happy Friday!
br>