UPDATED: I am adding a *signed* ARC to this giveaway! So now, there will be TWO winners! One will receive the signed ARC, and another will receive an unsigned ARC.
AND – I'm changing it to an INTERNATIONAL contest! Woohoo!
HURRY! Only a few days left to enter!
*****
This weekend, I headed to New Orleans for ALA, the American Library Association's annual meeting. My mom and sister-in-law, Alex, were kind enough to come with me, so we made it a girls' weekend and had a BLAST.
I am still reeling from our trip (and I have SO MANY books to read now!), but I wanted to get this giveaway posted so that I have a chance to send this book before it is released.
As you know, I LOVE the Wolves of Mercy Falls series by Maggie Stiefvater. I have professed my love on many occasions. And at ALA, I had the chance to pick up an Advanced Reader's Copy of the final book in the series: Forever by Maggie Stiefvater.
This book is bittersweet for me. I have waited a long time to find out how the series ends, but I don't want it to end!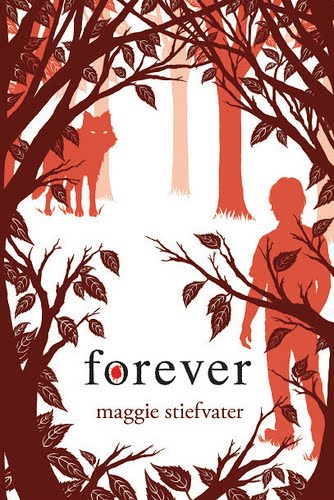 "The thrilling conclusion to #1 bestselling Wolves of Mercy Falls trilogy from Maggie Stiefvater.
In Maggie Stiefvater's Shiver, Grace and Sam found each other. In Linger, they fought to be together. Now, in Forever, the stakes are even higher than before. Wolves are being hunted. Lives are being threatened. And love is harder and harder to hold on to as death comes closing in."
– Description from GoodReads
The book will be released on July 12.
There will be one two winners.
Winner #1 will receive a *signed* Advanced Reader's Copy of Forever by Maggie Stiefvater.
Winner #2 will receive an unsigned Advanced Reader's Copy of Forever by Maggie Stiefvater.
The Rules:
Only one entry per person.
The contest is open to US residents only INTERNATIONALLY.
You *must* be a follower of my blog to enter. To become a follower, just click the "Join this Site" button on the right side of your screen and sign in with your Google, Twitter or Open ID account.
If you are a new follower, you will receive 1 entry.
If you were a follower prior to the start of this contest, you will receive 2 entries.
Fill out the form below to enter. Do not leave your entry in the comments.
If you have any questions, you can consult my contest policy.
Increase Your Chances:
Complete the following tasks to increase your chances to win!
+2 – Become a fan of The Nerd's Wife on Facebook.
+2 – Follow me on Twitter.
+3 – Tweet about this contest. Sample tweet: ARC giveaway of Forever by Maggie Stiefvater from @thenerdswife: http://su.pr/6hyq10 Just in time for the release!
Contest Ends Monday, July 4 at 11:59 p.m. CST.
Winner will be announced on or around July 5 and the book will be sent soon after. I want you to be able to read it before the release date!
Thanks for looking!
br>