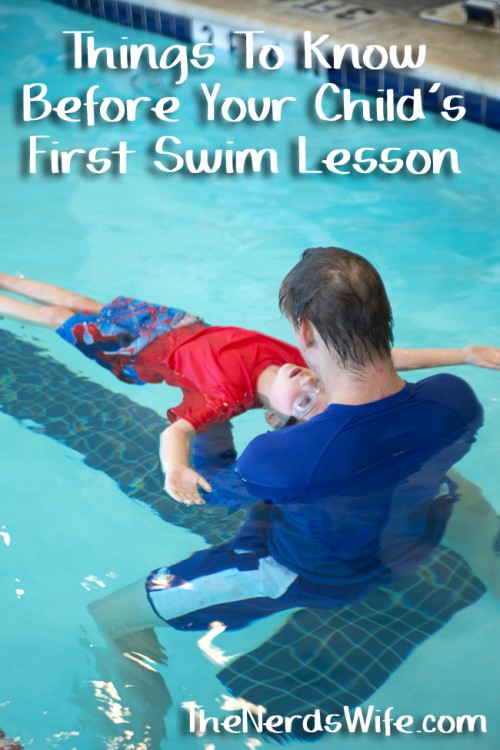 It's summer, and you know what that means — lots of pool time! A few weeks ago, we decided to enroll our son, Andrew, in swim lessons to prepare for the coming months. It would be his first time taking formal lessons, and I was a little anxious about what to expect.
I put together this list of Things To Know Before Your Child's First Swim Lesson based on our experience with SafeSplash Swim School. They invited us to try their lessons once per week for a month.

Things To Know Before Your Child's First Swim Lesson
First, it's important to research your options when it comes to swim classes. We chose SafeSplash Swim School for several reasons. First, they specialize in warm water lessons — Andrew doesn't like swimming in cold water, so it was important for us to find an option where he would be comfortable.
Small class sizes was also important to me. Our classes at SafeSplash Swim School never had more than four children at a time, with one instructor. While the instructor worked with each student, the others sat on the pool steps in shallow water. Another staff member was never far away, so I felt confident that the kids were safe.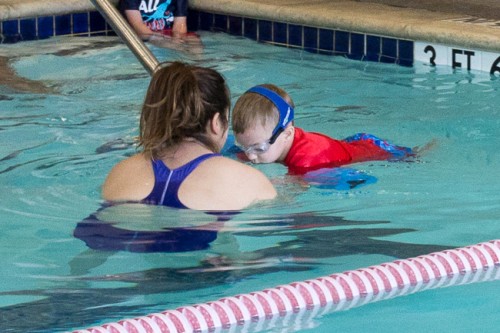 The curriculum is also important to consider. Our lessons at SafeSplash Swim School focused on getting children comfortable in the water. Using floatation devices, the students worked on kicking and putting their faces in the water.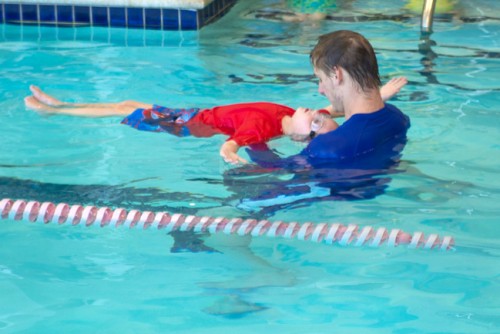 They also work on teaching the children to float on their backs. The instructors were super patient with Andrew, and after only six lessons, he could float on his back without assistance!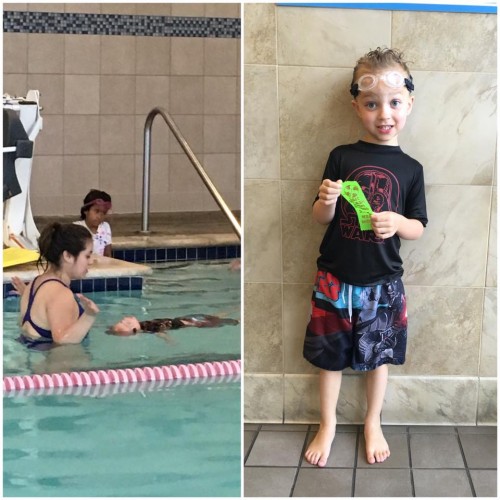 Andrew received an award the day that he first floated on his own. It boosted his confidence and made him even more excited to swim at the next lesson!
Be Prepared for the First Swim Lesson
Get a good pair of goggles. We love Frogglez swim goggles because they are easy to put on and adjust, and they don't slip down the back of the child's head.
Talk to your child about what to expect. Before every lesson, Andrew and I go through the list of things to do and not to do. For example, we talk about how he is supposed to sit on the top step of the pool until the teacher asks him to get down. We also talk about paying attention, and listening to the teacher.
Know there will likely be tears. Andrew was terrified to put his face in the water during his first lesson, and he did NOT want to jump into the pool. He cried, but the instructors were great in handling it. I tried to stay on the other side of the pool and let them address his fear — I did not want him to start crying for me whenever he got scared during the lessons. I wanted him to have confidence in his teachers.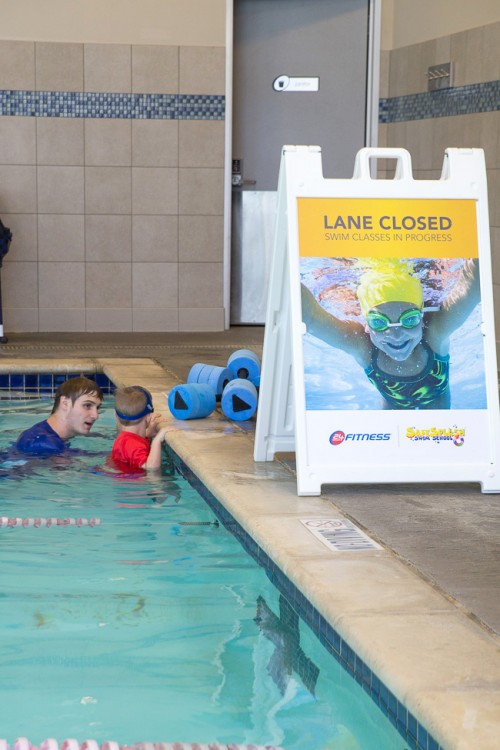 It's so important to prepare your child for summer water activity — click here to find a SafeSplash Swim School location near you!
br>