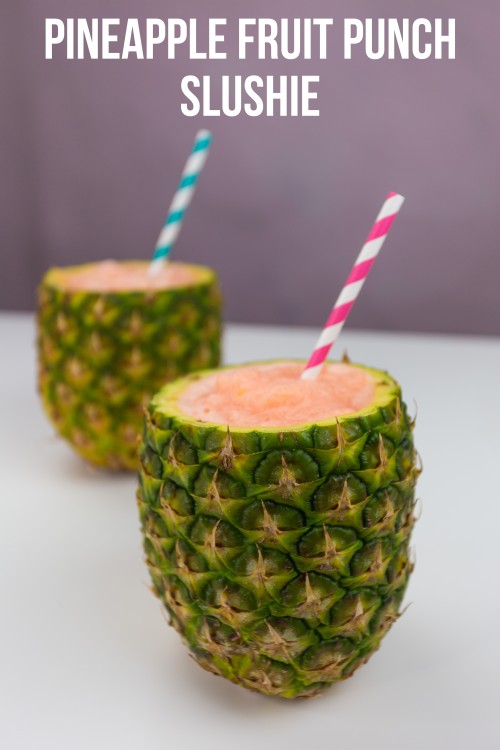 School's out and summer is in! We are so excited to embrace the season with our partner, Tampico. Today, we're sharing a simple recipe for Pineapple Fruit Punch Slushes that will be the hit at any summer party!
We love the flavors of Tampico beverages — I like the fruit punch, and my son is a fan of citrus punch. We often fight over who gets the last sip!
Homemade slushes are so refreshing on a hot summer day. And they're super cute when served in hollowed-out pineapples. The best part about this recipe is just how simple it is.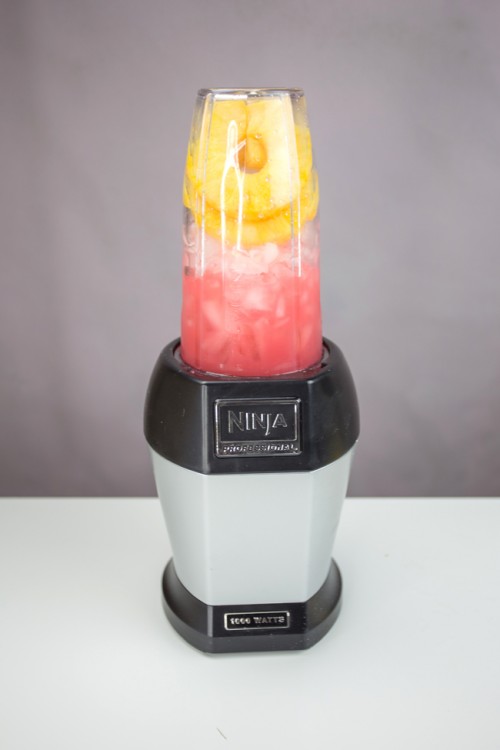 Pineapple Fruit Punch Slush
Here's what you need to make this Pineapple Fruit Punch Slush:
1 cup Tampico Fruit Punch
2 cups crushed ice
Fresh pineapple, cored (save 1-2 slices!) and hollowed out
Add the fruit punch, ice, and 1-2 slices of the fresh pineapple into a blender. Pulse until you reach the desired consistency.
Pour into the hollowed out pineapple and serve immediately.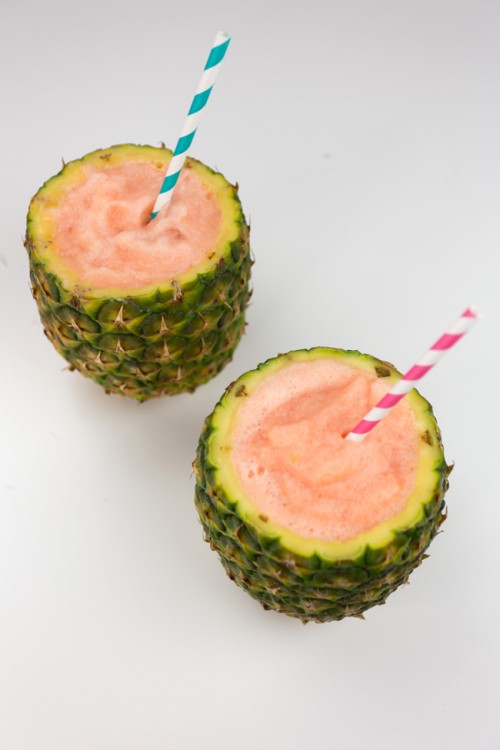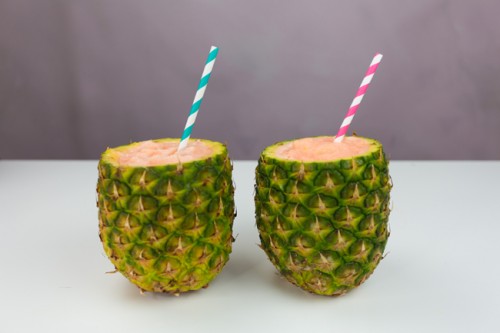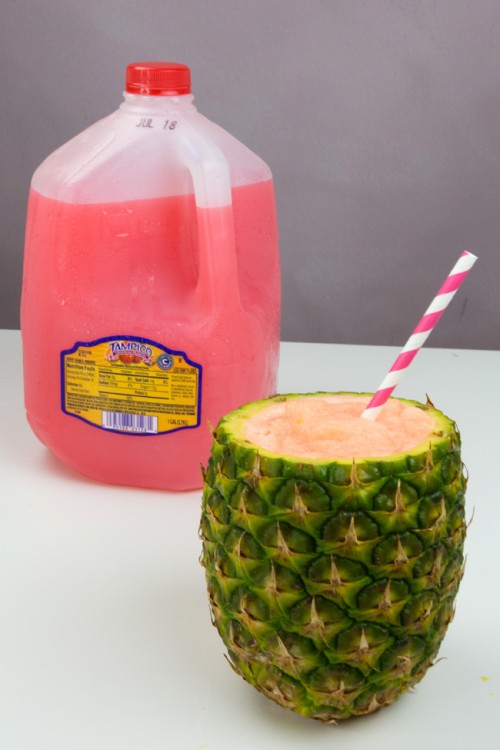 Tampico is the perfect way to Color Your Summer! Visit www.tampicoiscolor.com for even more ideas for summer fun.
Thank you Tampico Beverages for sponsoring this conversation.
br>