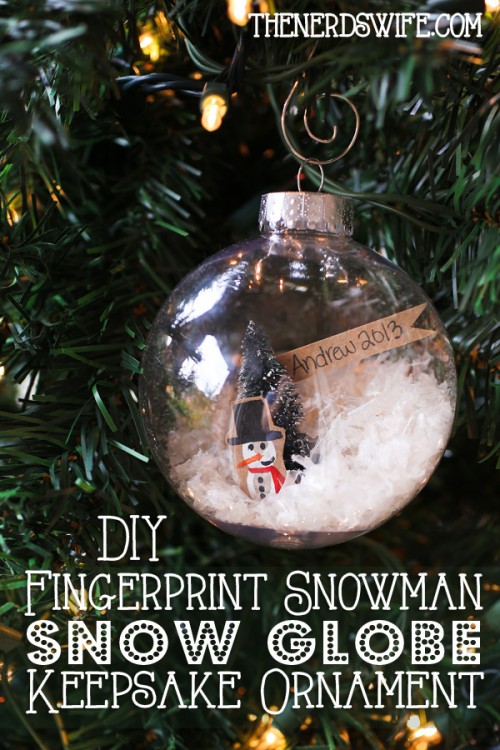 In The Nerd's family, it's a tradition to give a new ornament each year as a present. We usually just pick out ornaments that are cute or fun, but this year, I decided that I wanted to do something that had a special meaning. I've always wanted to make DIY waterless snow globes, but The Nerd suggested that I do them as ornaments instead of traditional snow globes. Add in a snowman made of your child's finger prints, and you've got a keepsake ornament that will be cherished for years to come!
These ornaments were easy and we had a lot of fun making them together. Andrew loved shaking the snow and watching it fall. Here's what you need to make your own:
Supplies:
Large Clear Ornaments (I used plastic)
Small Fake Trees
Brown Cardstock
White Finger Paint
Markers (Black, Red, and Orange)
Fake Snow
Hot Glue Gun and Glue Sticks
Directions:
You may need to use tweezers to be able to properly position the winter scene into the ornament before adding snow. Also, make sure you don't put too much glue on the bottom of the tree or you'll get it all over the ornament as you're positioning it.
I can't wait to share these with our family! Of course, I made one for our tree, too.
If you're looking for another fun holiday project, check out my DIY Holiday Burlap Wreath Tutorial.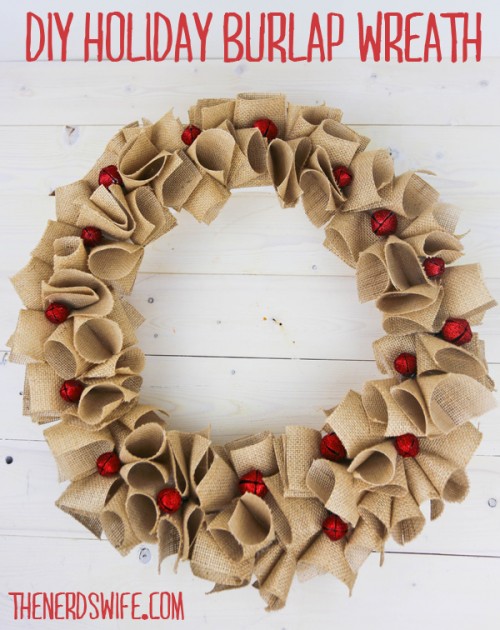 Do you have any keepsake ornaments?
br>