I created these Easy Dog Popsicles with Cesar® home delights™ as part of a sponsored series with Socialstars. #CesarHomeDelights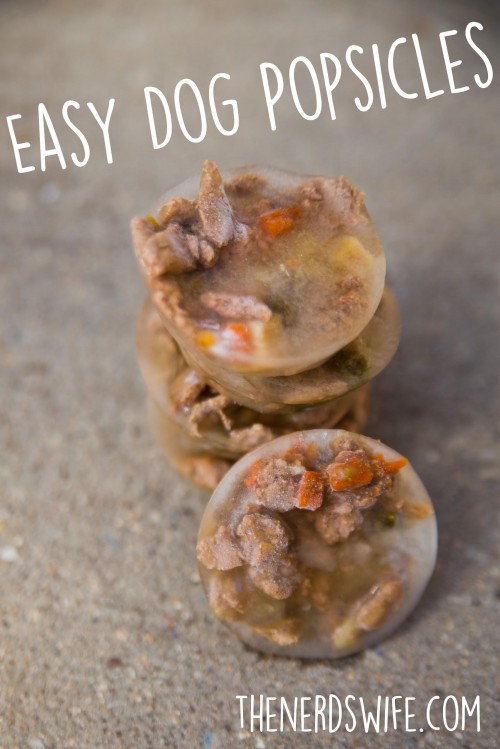 With the hot summer months approaching, I'm always looking for ways to keep our beagle cool during her time outside. These Easy Dog Popsicles feature the all-new Cesar® home delights™, her favorite wet dog food.
Unique flavors — like meat lasagna and beef with broccoli — make these dishes perfect for picky dogs that crave human food. Why not serve your pooch something that looks as delicious as it tastes?
Kaylee's favorite flavor is the slow cooked chicken and vegetables dinner. This hearty meal contains potatoes, carrots, and peas in addition to meaty chunks with chicken, which makes it perfect to turn into popsicles!
It's the yummy broth that results from the slow-cooked chicken that Kaylee loves. I just have to crack open the package and she comes running, knowing that the creamy broth is headed her way.
Easy Dog Popsicles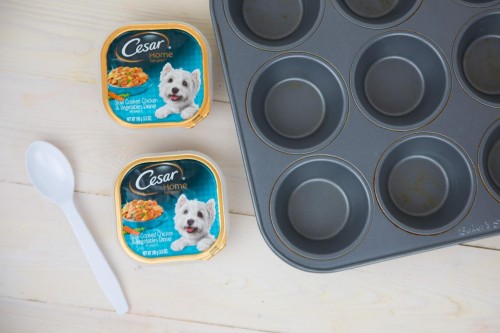 Here's what you need to make these Easy Dog Popsicles:
Muffin tin
Cesar® home delights™ (1 package makes 3 popsicles)
Water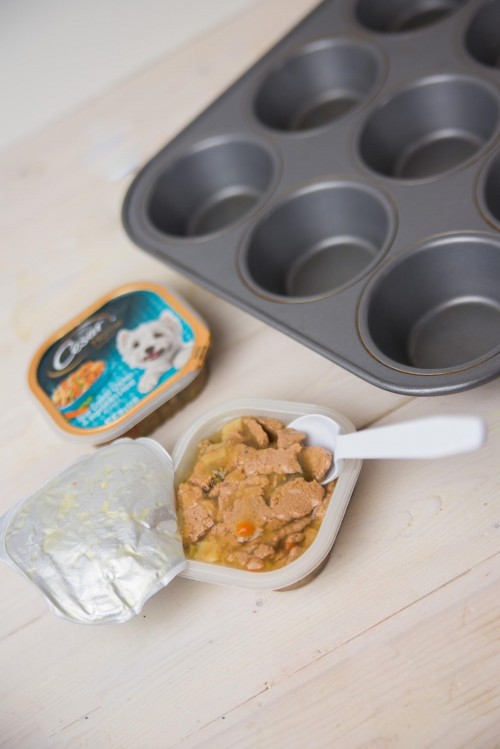 Spoon the Cesar® home delights™ wet dog food into the bottom of the muffin tin cups. You want just enough to cover the bottom. One package filled 3 cups for me.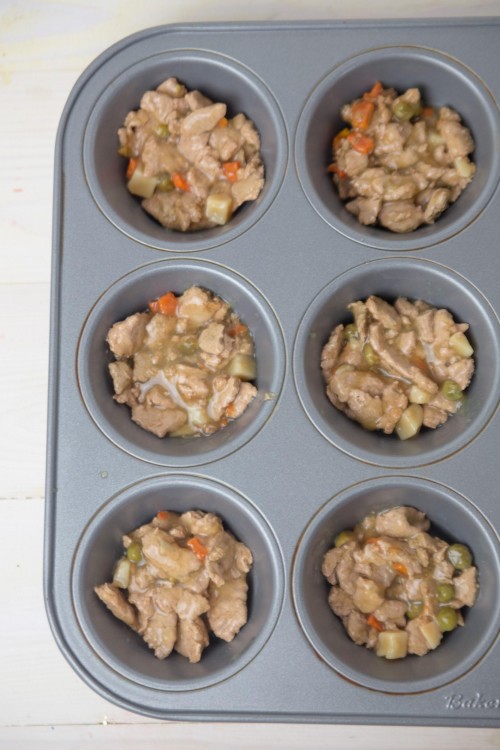 Add just enough water to cover the food, then place the muffin tin in the freezer overnight.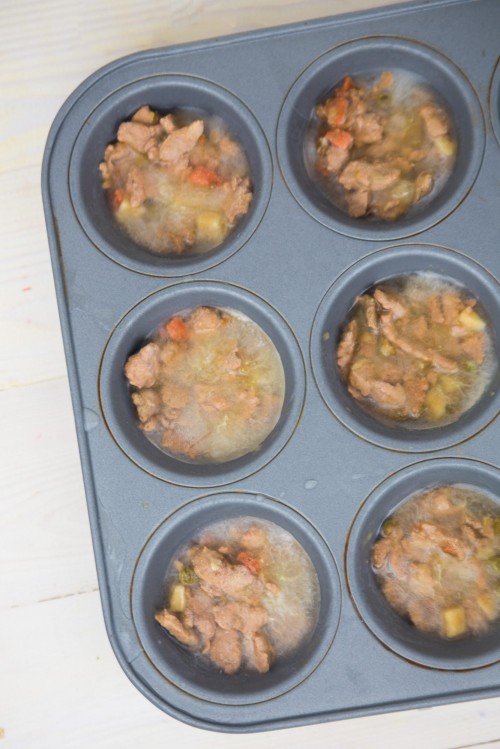 To remove the popsicles from the pan, run hot water over the bottom of the pan to loosen the popsicles.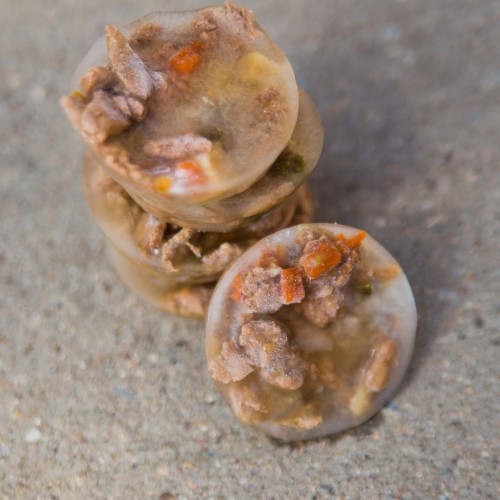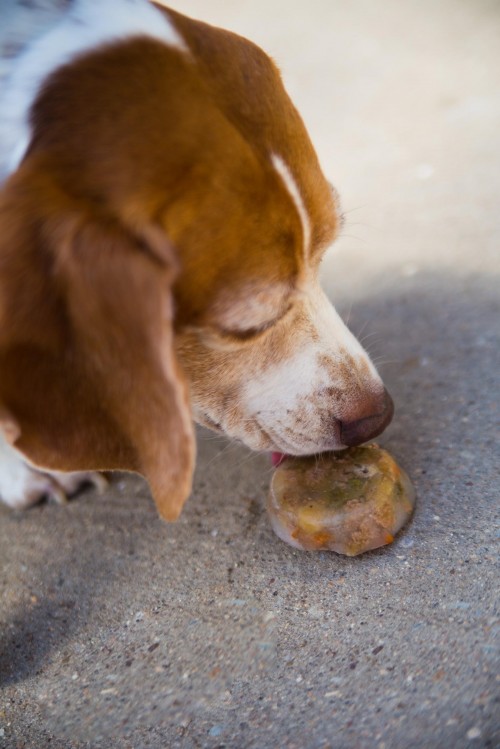 We like to keep these in a ziploc bag in the freezer to have on hand when it's going to be a really hot day! The popsicles not only cool your dog down, but keep them occupied. They'll love licking up all of the yummy goodness from the popsicles!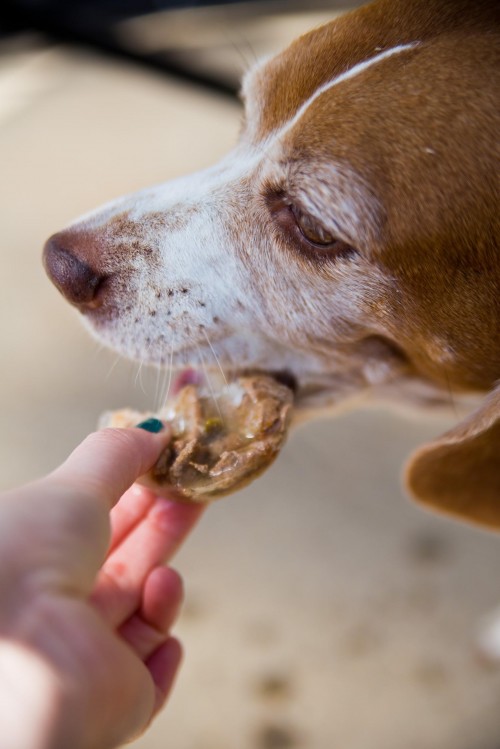 Plus, you're giving them the nutrients that they need by using this yummy wet food formulated especially for dogs.
Cesar® home delights™ are now available at your local store — make sure to keep an eye out for them! You don't want to miss out on their fun, convenient packaging and awesome flavors.
Ready to serve your dog a meal they won't forget? Make sure to check out this DIY Sharpie Dog Dish — it's a fun way to personalize dinner time for your dog!
What are some ways that you treat your dogs during the summer?
Make sure to follow along with Cesar® dog food on Facebook and Twitter for even more inspiration!
Disclosure: Photos include Cesar® home delights™ Trademarks of Mars, Incorporated 2015
br>