I'm sharing how this Dog Salt Scrub and Cesar® home delights™ help ease bath time anxiety for my dog as part of a sponsored series with Socialstars. #CesarHomeDelights
My dog hates bath time. She cowers and hides and it's such a struggle to get her clean. But with the summer months approaching, baths are a MUST for getting rid of fleas and keeping the stink of outside away.
So, I've come up with a couple of ways to make it easier on her.
First, I bathe her using this Dog Salt Scrub. She likes the way it smells, and applying it is like giving her a massage. She loves to be petted, so this is comforting for her.
Plus, the Dawn Dish Soap kills fleas, and the salt smothers any eggs that they may have laid, so it's a natural, non-toxic way to keep your dog pest-free.
Dog Salt Scrub
What You Need to Make Dog Salt Scrub:
2 cups iodized salt
2 Tbsp dish soap
8-10 drops Peppermint Essential Oil
Mix ingredients together and store in an airtight container.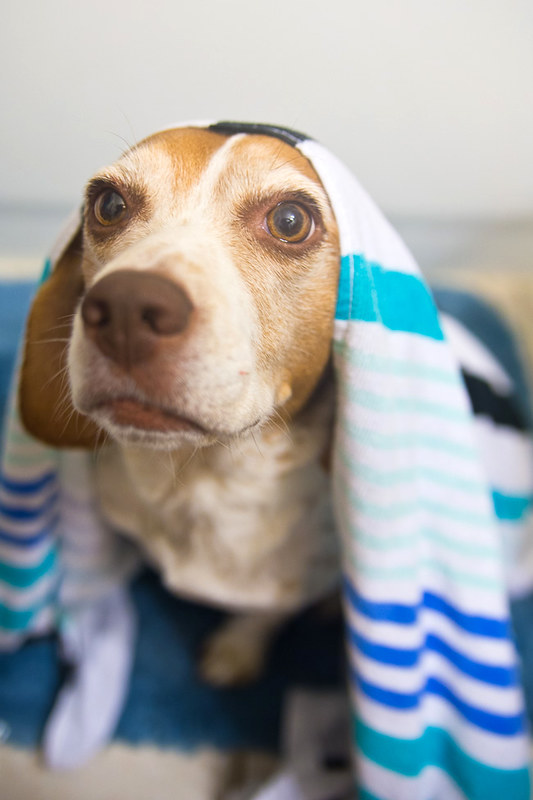 Once bath time is over, I offer her favorite treat — the all-new Cesar® home delights™. This yummy wet food is formulated especially for dogs, and comes in several unique flavors that your four-legged friend is sure to love.
Cesar® home delights™ are now available at your local store — make sure to keep an eye out for them! You don't want to miss out on their fun, convenient packaging and awesome flavors.
Food is definitely the way to our beagle's heart, and giving her Cesar® home delights™ is just one of the many ways that we show her how much we love her.
With a shiny, clean coat and full tummy, Kaylee is ready to go out and do what she loves best — playing fetch!
Make sure to follow along with Cesar® dog food on Facebook and Twitter for even more inspiration!
Don't miss these other creative ideas for your dog:

Sharpie Dog Bowl | Easy Dog Popsicles | Dog Salt Scrub
Disclosure: Photos include Cesar® home delights™ Trademarks of Mars, Incorporated 2015
br>