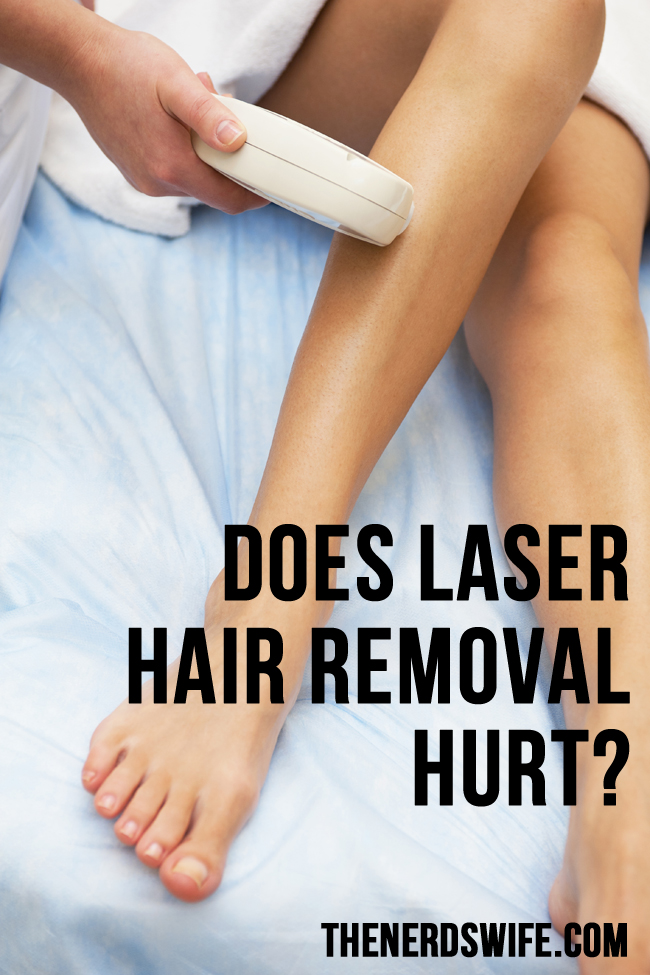 I've wanted to try laser hair removal for a while now, but one question kept me from biting the bullet — does laser hair removal hurt? I am a baby — when it comes to treatments, if it hurts, I won't do it. And the thought of shooting my skin with what essentially amounts to a laser gun is more than a little terrifying.
So when spa810 Plano told me about their innovative laser hair removal treatment, I asked the burning question. Does it hurt?
Does Laser Hair Removal Hurt?
The answer might surprise you — it doesn't. At least, at spa810 Plano it doesn't hurt. Their laser technology is virtually painless. It gradually heats the skin to create a comfortable treatment experience without any analgesics.
spa810 Plano is so confident in their technology that they offer a complimentary small treatment to new clients. So, I decided to give it a go. I decided to have my underarms treated. And I'm so glad I did!
Things To Know Before Your First Treatment
1. Shave the area that will be treated. You want no hair visible — the laser will penetrate your skin searching for the hair follicle. If you have hair present, the laser will find it and burn it — and that *will* hurt. I missed a few hairs and got "zapped" a few times. It was like have a rubber band pop my skin. Not really painful, but not pleasant.
If you're having a sensitive area treated (like your bikini area) shaving the day before can help decrease irritation in the area.
2. No antibiotics or anything that could make you photosensitive. The laser technician will ask you a detailed questionnaire before your treatment — make sure to disclose any medications or vitamins you are taking that may make you sensitive to light.
3. It will take more than one treatment to see full results. spa810 Plano offers laser hair removal packages with six treatments (plus two touch-up sessions) for a reason. After my first treatment, my hair grew in much thinner, but I still had growth. I'm excited to go back for my second treatment next month and will show you a photo of my results after!
Check out the laser hair removal packages and treatment options at spa810 Plano.
I was so nervous before my laser hair removal treatment at spa810 Plano — but now I know I shouldn't have been! It was so easy and painless. I wish I had started sooner, and I can't wait to be totally hair-free!
**Note: I've heard that other laser hair removal treatments do hurt. This is my personal experience with the laser at spa810 Plano. I am confident recommending their spa for pain-free laser hair removal. I can't speak about any other spa.**
Spring Clean Your Skin with SkinCeuticals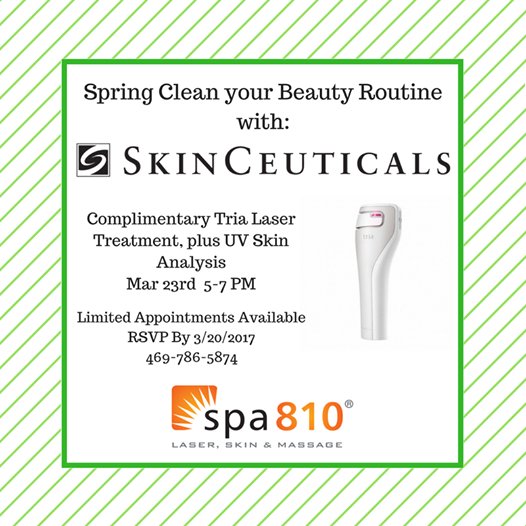 Join me at spa810 Plano for a spring beauty event from 5 to 7 pm March 23.
Guests will receive a complimentary Tria Laser Treatment, plus UV skin analysis. RSVP to 469-786-5874.
Have you had laser hair removal?
br>