This shop has been compensated by Collective Bias, Inc. and its advertiser. All opinions are mine alone. #DisneyBeauties #CollectiveBias
I recently hosted a Princess Spa Day party for my niece, River, and some of her friends. She just started school, and with the release of Disney's Sleeping Beauty DVD, this was the perfect time to pamper these beautiful girls, and show them how to be true princesses! I wanted to share some Disney Princess Party Ideas so you can host a spa day for the special little girl in your life.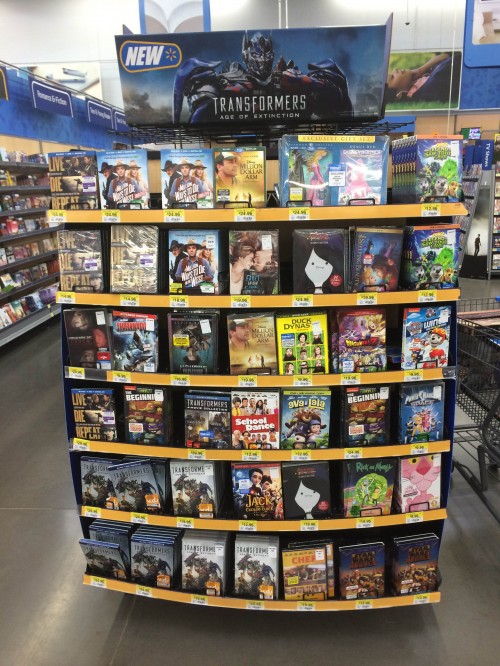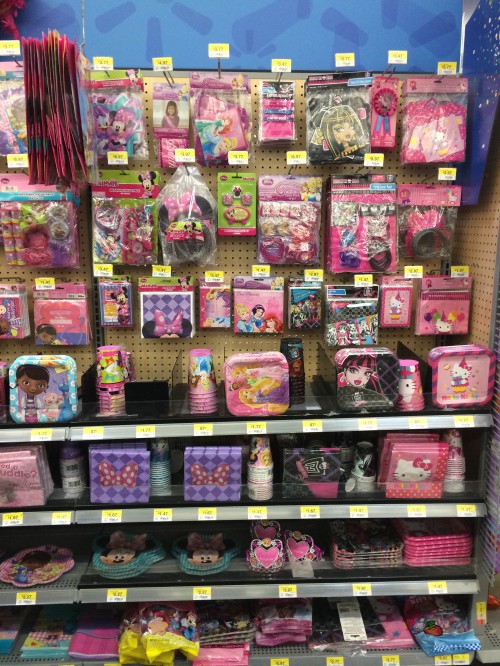 I headed to Walmart to pick up the Sleeping Beauty Diamond Edition Blu-Ray Combo pack, along with some Disney Princess Party supplies from American Greetings. I was able to find everything that we needed to host a fun spa day at Walmart, including some Disney Princess nail polish, Disney Princess wands, princess tiaras, and more!
I made a DIY Princess Dress Wardrobe to display the Disney princess dresses during the party. It was so easy!
DIY Princess Dress Wardrobe
Supplies:
1 x 10 ft 1/2-inch diameter schedule 40 PVP pipe, cut into two 4-ft and four 1/2-foot sections
2 x 2 ft 1/2-inch diameter schedule 40 sections
1 x 2 ft 1/2-inch diameter schedule 40 section, cut into 2 x 3 inch sections
2 x 90 degree 1/2 inch fittings
4 x T fittings 1/2 inch
4 x end caps 1/2 inch
Gold spray paint
Directions:
Assemble the structure by fitting a 90-degree fitting onto each end of a 2-ft section of pipe. This will be the top of the structure. Add a 4-ft section into the other end of each 90-degree fitting, making the sides.
Place a T fitting on the bottom of each 4-ft section and add the remaining 2-ft section of pipe as a brace. Add the 1/2-foot sections as feet, using another T fitting and end caps. Repeat on the other side.
Paint it gold.
I love how it turned out!
Disney Princess Spa Party
Upon their arrival, each girl got to pick out a Disney Princess Enchanted Evening Dress. We had everyone from Rapunzel to Snow White, Cinderella to Merida, and, of course, Aurora. With our DIY Princess Tower party decorations and DIY Princess Mirror, it was the perfect place for the girls to don their princess attire!
Our Princess Spa Day was early in the morning, so we served a fun princess breakfast for the girls. I sprinkled some powdered donuts with edible pink glitter and stuck some wooden forks (decorated with pink glitter washi tape!) into a stack of mini pancakes for each princess. We also served some diced fruit and mini fruit wants, topped with star-shaped fruit!
The kids had so much fun munching on their snacks. But once they were through, the spa fun could begin!
We painted each girl's nails, and added some fun embellishments to them! They loved it!
Then, it was time to watch the movie! The kids had so much fun playing along with the film using some of the Sleeping Beauty toys that I'd purchased at Walmart.
I just couldn't resist these adorable Disney Princess Lunchboxes that I found at Walmart, and knew I had to include them somehow. So when it was time to leave, each princess got to take home a Princess Beauty Kit, which included some nail polish, lip balm, mirror, brush, stickers, hair clips, and more! They also got to keep their Disney Princess dress, tiara, and wand!
It was the perfect princess party!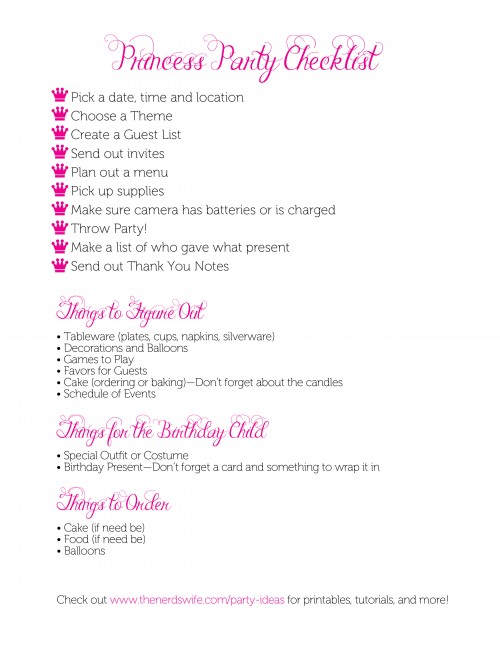 Click here to download my Princess Party Planning Checklist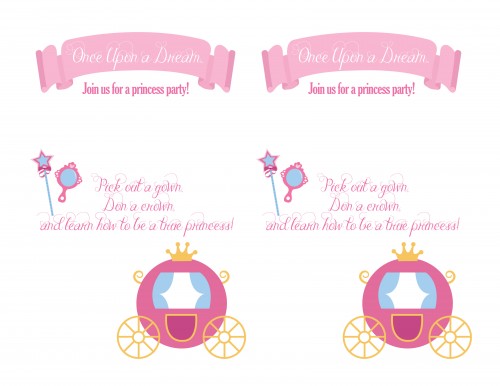 Click here to download my Princess Party Invitation
DIY Princess Mirror
DIY Princess Tower Party Decorations
br>