Do you have a Dinotrux lover in your family? If so, try out this treasure hunt. It is sure to make for some family fun.
My boys are still obsessed with DinoTrux, so I thought that it would be so much fun to send them on an adventure as a team to find some treasures. We really needed something fun to do after being sick all week and this was just what the doctor ordered. Quick, easy, got their brains working, and brought us some laughs.
The treasure hunt has them looking for clues throughout the house using rhyming words.
My boys loved trying to figure out the next location, and as soon as they figured out the word that rhymed, they would take off running
.
It was so fun to watch them work together, just like the Dinotrux friends.
They found their "treasure", chocolate rocks, under their bed. We then sat around laughing about the rhyming words and fun that we had.
Want to have your own treasure hunt? Print the attachment below. Our local chocolate shop sells chocolate rocks or you can find them on Amazon.
What shows are your kids loving on Netflix right now?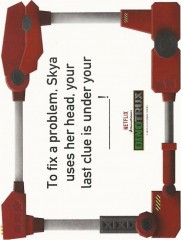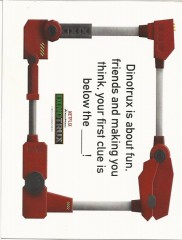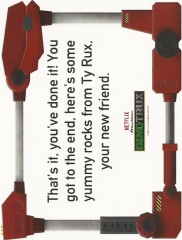 br>