This shop is part of a social shopper marketing insight campaign with Pollinate Media Group® and BJ's Restaurants, but all my opinions are my own. #DineInOrderAhead #pmedia  http://my-disclosur.es/OBsstV
Eating out with a two-year-old in tow is usually not fun for anyone involved. But this weekend, we had lunch at our local BJ's Restaurant and it was AWESOME, thanks to the Dine In Order Ahead feature on the BJ's Restaurant Mobile App!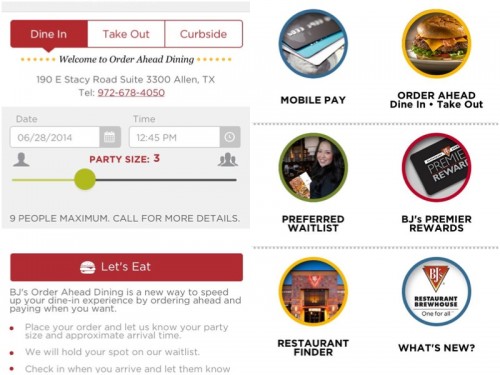 The app is available for iPhone and Android. The Dine In Order Ahead feature allows guests to place their order before arriving at the restaurant. I ordered our food in the car on our way there! Once you arrive and check in with the hostess, your food starts being prepared.
It saved SO much time at the restaurant. And I wasn't trying to figure out what I wanted while trying to entertain a feisty toddler. Which left much more time for this…
Once our food arrived, we were able to focus on trying to convince Andrew to EAT his mac 'n' cheese, instead of serenading the tables around us with his rendition of "Let It Go."
And, of course, Andrew HAD to try a bite Mommy's food.
Unfortunately, it was a little spicy for his taste. Oh well, more for me!
You know that point in the meal when your toddler is done eating, and is ready to leave? Well, with the BJ's Restaurant Mobile App, you can use the Mobile Pay to pay your check at any point during your meal — no waiting for the check with a screaming toddler!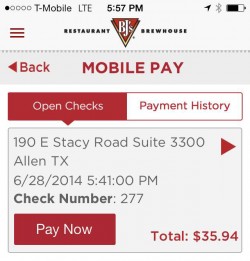 I just made sure to pay the bill when he was otherwise engaged, and we were ready to leave whenever!
It was so nice to have a stress-free meal out with my family. We can't wait to go back to BJ's Restaurant!
br>