Disclosure: I am a member of the Netflix Stream Team, and was provided with a year of service and an Apple TV. Each month, I'll be participating in challenges. All opinions are my own.
As a stay at home mom of three kids ages 4 and under, life gets a little crazy. I am so blessed and have wonderful kids, but the reality is that by the end of the night I AM EXHAUSTED: mentally, physically, and emotionally. Sometimes Momma just needs a break, and that is exactly what Netflix encouraged us to do this month. So I created this DIY Face Mask to enjoy with my Netflix marathon.
Whether you're a Mom of young kids, a Momma with her kids home for the summer, or a Mother with her kids gone, kick your feet up, pamper yourself, and enjoy your favorite show or a show you have been dying to try. Netflix has such a great variety. I am **LOVING** White Collar.
Something I am experimenting with is skin care. I want to have beautiful skin, and when I am wanting to feel pampered I use a face mask. There are so many easy ones out there, but I love that this one is good for your skin and smells like chocolate. EVERYTHING is better when chocolate is involved!
I hope you enjoy it and take time for yourself because you deserve it!
What you need:
1/2 C Cocoa powder
1/4 C Honey
3 TBS Milk (you can also use sour cream or heavy cream)
3 TBS Oat Flour ( I just placed old fashioned oats in a food processor for a few minutes)
Paint Brush (optional)
Add all of your ingredients to a bowl.
Mix until you get a nice paste-like consistency.
You can apply it with a paint brush to keep your hands clean or use your hands to apply it.
Sit and relax for 15-20 minutes. That's JUST enough time to enjoy one of your favorite Netflix shows! Rinse it off with warm water.
Warning: This tastes delicious and you might find yourself tempted to lick your fingers. (I indulged!)
Here are a few popular shows that you can enjoy when you get some ME time: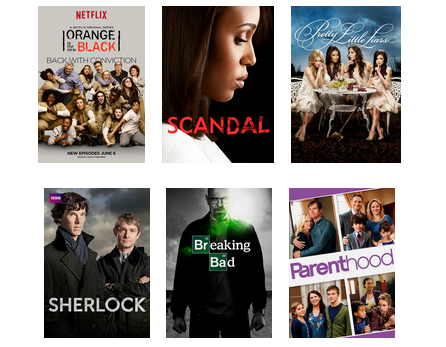 What's your favorite show to indulge in on Netflix?
br>