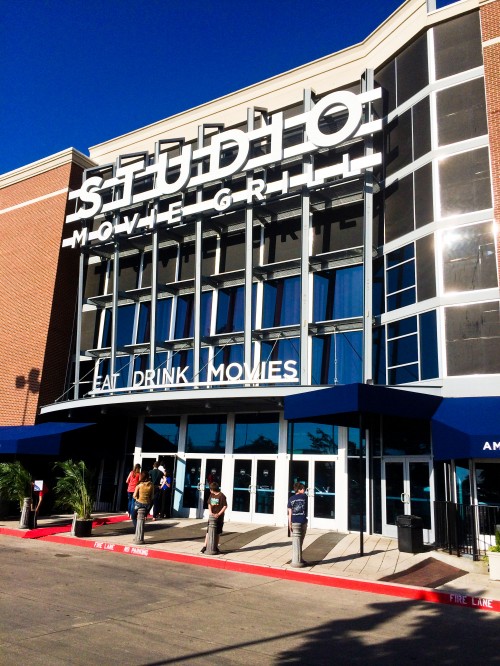 I was recently invited to check out the new Collevyille Studio Movie Grill, and y'all — it is awesome! Whenever we want to go on a date night to see a movie, we love going to Studio Movie Grill because we can get dinner and a movie all in one. The new Colleyville location is really close to The Nerd's work, so that makes it super-easy for us to head over for a quick date night.
It is SO NICE on the inside. They have a bar, and a balcony, and the whole building is gorgeous. The theaters are really nice, too! They have stadium seating and comfy chairs, complete with fold-out tables so you can enjoy your food easily.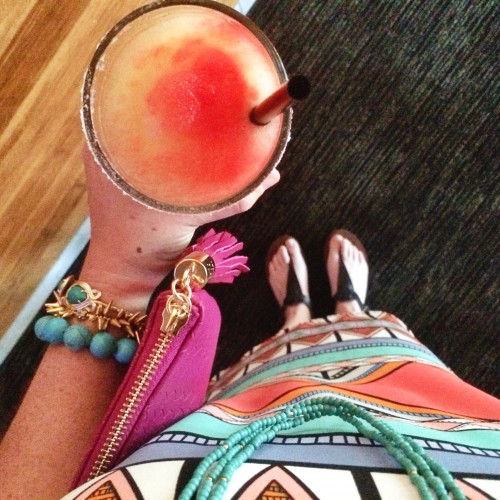 And I don't know why, but the food here even TASTED better than other locations I've visited! That Strawberry Margarita was SO GOOD.
I can't recommend Colleyville Studio Movie Grill enough!
Plus, they have $2 children's movies all summer long!
July 14 – 18:
SHREK FOREVER AFTER
July 21 – 25:
CHARLOTTES WEB
July 28 – AUGUST 1: 
KUNG FU PANDA 2
August 4 – 8: 
PUSS IN BOOTS
August 11 – 15: 
MADAGASCAR 3
August 18 – 22: 
RUGRATS MOVIE
And here are some of their offerings for grown-ups:
Girls Night Out
Grab your girlfriends for a fun night out with $2 retro screenings of women's favorite films and $5 Vodka Highballs the second Wednesday of every month at 
7:30 p.m.
 They'll be screening FOOTLOOSE on July 9!
Brews N Views
Because the girls aren't the only ones that need a night out, SMG brings you Brews & Views. Hand-picked movies for dudes feature retro favorites in the Action, Comedy and Sports genres with $2 tickets every first Wednesday of the month at 
7:30 p.m.
 Grab a $10 Endless pizza and a 25oz Big Beer while you are there!
I wanted to give YOU the chance to check them out for yourself, so I'm giving away TWO sets of four full-price admission tickets! Go on a double-date or bring your family! Fun, right?
a Rafflecopter giveaway

If you JUST can't wait for the giveaway to end, and you want to check out the theater for yourself, check out their $5 movie ticket offer! Just use the promo code: SMGFamily to receive $5 tickets on select movies! 
 What summer blockbuster are you dying to see?
Disclaimer: My family received complimentary tickets to facilitate this review. The ticket giveaway is sponsored by Colleyville Studio Movie Grill.
br>