Thanks to Just Between Friends Dallas for sponsoring this post!
The Just Between Friends Dallas consignment sale opens to the public on Thursday, Sept. 25, and this year it's bigger and better than ever. I had the chance to shop during the presale this morning, and wanted to share some of the awesome deals I got with you!
When I first walked in, I was totally overwhelmed. There are so many different things. You can find everything imaginable, from clothing and shoes, to baby gear, to motorized toys. Of course, my first stop had to be the Halloween costumes. My son loves to play dress-up, so the chance to stock up on costumes was just too good to pass up.
I got this Pirate costume for $3. Isn't the coat so cute?
And this Power Rangers Samurai costume was only $4. It's $17.88 on Amazon!
This Knight costume and kit was $6 — it's $25 new from Toys 'R' Us!
My next stop was the toddler boys' clothing, of course. These Aggie hats were darling — only $2.50.
This Kenneth Cole Reaction Leather Jacket (size 3T) was probably my favorite find of the night for only $18!
I also got these super-cute Chuck Taylor sneakers for Andrew for $5 — they're normally $25!
Can you believe all the items available?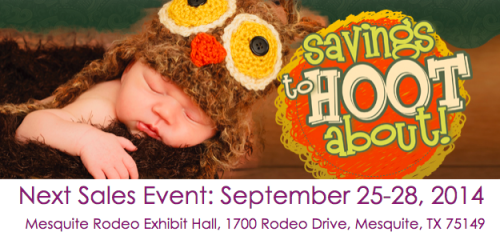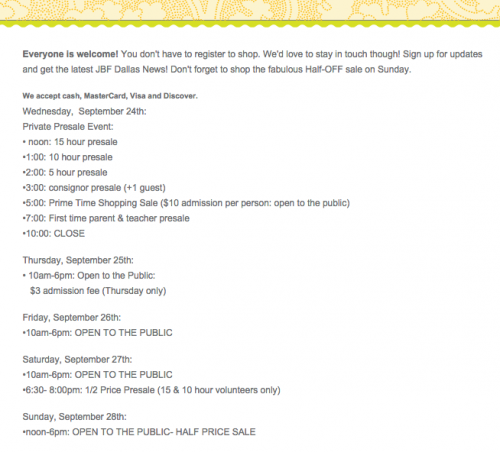 What are some of your must-have items to shop the sale?
br>