This post is sponsored by ABC and its new fall lineup. All opinions are my own.
I'm so excited for fall TV to start! You have no idea — my husband has been subjecting me to marathons of old shows on Hulu Plus any chance that he gets. I was excited to learn more about two new shows that will be appearing on the ABC Fall Lineup this year: Cristela and black-ish.
These comedies focus on the characters' struggles to balance their cultural traditions with their modern identity. In keeping with that theme, I wanted to share one of my favorite traditional Mexican recipes: Easy Salsa Fresca.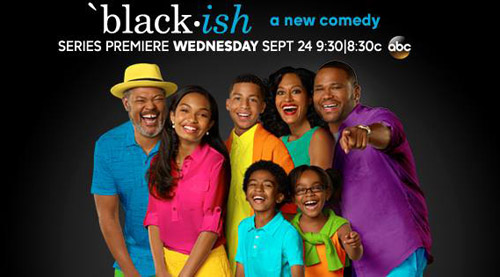 black-ish
Premieres Wednesday, September 24th 8:30pm on ABC
Andre 'Dr' Johnson (Anthony Anderson) has a great job, a beautiful wife, Rainbow (Tracee Ellis Ross), four kids and a colonial home in the 'burbs. But has success brought too much assimilation for this black family? With a little help from his dad (Laurence Fishburne), Dre sets out to establish a sense of cultural identity for his family that honors their past while embracing the future.
black-ish stars Anthony Anderson as Dre, Tracee Ellis Ross as Rainbow, Yara Shahidi as Zoey, Marcus Scribner as Andre Jr., Miles Brown as Jack, Marsai Martin as Diane and Laurence Fishburne as Pops.
You can watch clips from the show here.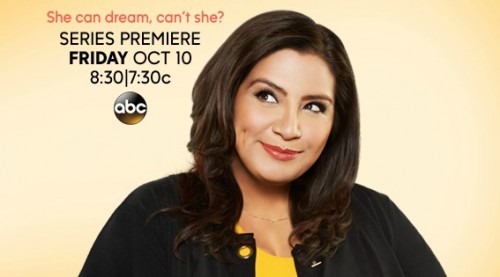 Cristela
Premieres Friday, October 10th 7:30pm on ABC
In her sixth year of law school, Cristela (Cristela Alonzo) is finally on the brink of landing her first big (unpaid) internship at a prestigious law firm. The only problem is that her pursuit of success is more ambitious than her traditional Mexican-American family thinks is appropriate. She's stuck straddling the old culture she's trying to modernize at home with her working-class family and the modern world she's trying to embrace in her professional career. Breakout comedian Cristela Alonzo stars in this hilarious comedy about laughing your way down the path of the new American dream.
Cristela stars Cristela Alonzo as Cristela, Carlos Ponce as Felix, Terri Hoyos as Natalia, Andrew Leeds as Josh, and Sam McMurray as Trent. Cristela is written by Cristela Alonzo and Kevin Hench. Executive Producers are Kevin Hench, Marty Adelstein, Becky Clements and Shawn Levy. Cristela is produced by 20th Century Fox Television.
Click here to see clips from the show.
Don't they sound awesome? While you get ready to watch the premieres, make this Easy Salsa Fresca to munch on!
Easy Salsa Fresca
Ingredients:
6 Roma tomatoes
1/2 yellow onion
1 Serrano pepper
1/4 c cilantro
2 limes
Salt, to taste
Directions:
Finely dice the tomatoes, onion, and cilantro. You could also use a food processor if you want to make it fast, but be careful not to puree the ingredients!
Remove the seeds and lining from the pepper and finely dice it, too. Mix all the diced ingredients together in large bowl.
Squeeze the juice from the two limes over the diced ingredients. Add salt to taste.
The salsa is really juicy — make sure to mix it well and coat all the diced veggies in the juice to give it that yummy lime flavor!
Serve with tortilla chips and enjoy!
What TV shows are you looking forward to this fall?
br>