One of our favorite things to do in the summer is visit Hawaiian Falls waterparks. We've partnered with them to share our experiences at their parks this summer, so I wanted to share 5 Reasons We Love Hawaiian Falls.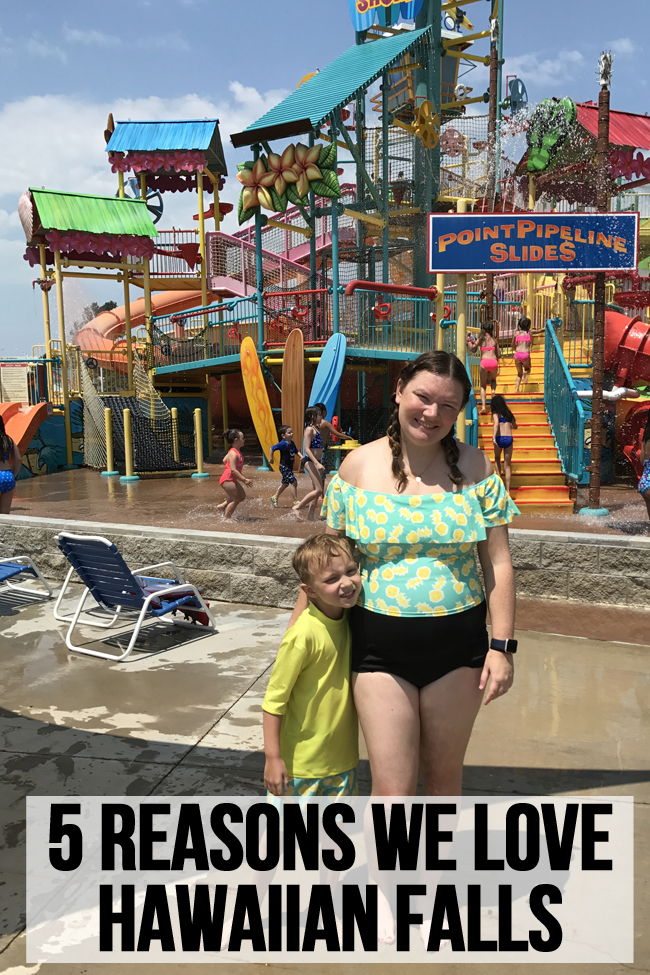 5 Reasons We Love Hawaiian Falls
1. Local Parks
One of my favorite things about Hawaiian Falls is their location! They have five parks in North Texas, with four located in the Dallas-Fort Worth metroplex. Our local park is just down the road from our house. I love that their parks are built so that locals can actually enjoy them — you don't have to drive very far to find a Hawaiian Falls waterpark.
2. Something for Everyone
With a huge kid's play structure, slides of all sizes, a wave pool, lazy river, and more, there really is something for everyone at Hawaiian Falls. My parents live close to Schlitterbahn in Corpus Christi, and I was shocked to learn there are only two large waterslides in that park. Hawaiian Falls has many more than that, so my thrill-loving kiddo much prefers to visit our local park instead.
3. Family-Friendly Atmosphere
These parks are built for families, and families are their patrons. I feel much more comfortable bringing my family here than other, larger amusement parks. They really do try to make families feel at home!
4. Budget-Friendly
There are tons of ways to save money at Hawaiian Falls! From bringing your own cooler to downloading coupons and discounts online, you don't have to spend a fortune to enjoy a great day at the waterpark.
5. Special Events
Hawaiian Falls isn't just a simple waterpark! They go above and beyond for their patrons with tons of special events throughout the summer. From Friday Palooza with fireworks and movies to meet and greets with Spider-Man, Hawaiian Falls makes every summer special with tons of fun events.
br>