This is a sponsored post on behalf of Mayfield Creamery. All opinions are my own.
Sugar cookie ice cream bowls are a delicious and fun way to serve your favorite ice cream! This simple trick is one of my kid's favorite ways to eat ice cream. And I love that the bowl is edible, so it leaves no mess!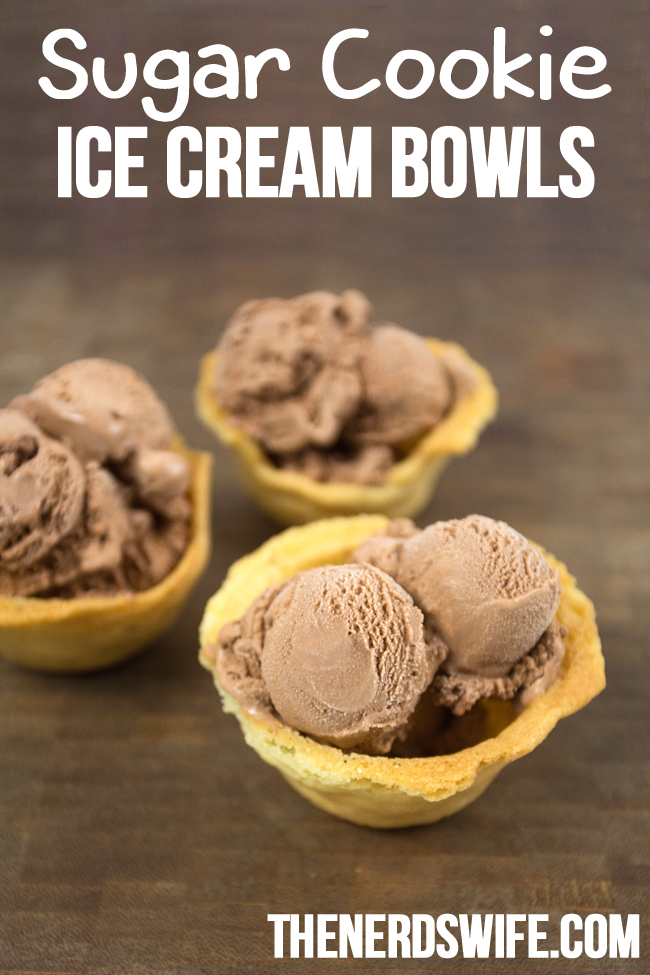 We like to serve Mayfield Creamery Chocolate Ice Cream in our sugar cookie bowls because the creamy chocolate flavor goes perfectly with the plain sugar cookie dough. YUM!
Mayfield ice cream uses fresh cream from their own dairy – with no artificial growth hormones – from family recipes that have been perfected over three generations. It's creamy, delicious, and the perfect treat!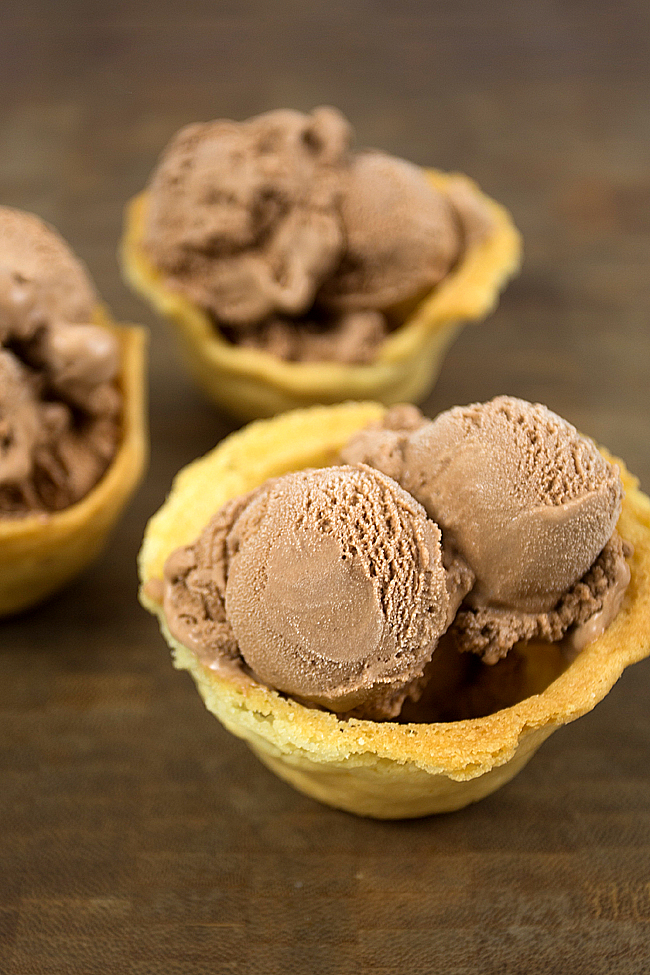 Sugar Cookie Ice Cream Bowls
Here's what you need to make sugar cookie ice cream bowls:
Sugar cookie dough (You can use our favorite recipe, or buy refrigerated dough from the store)
Cupcake pan
Non-stick cooking spray
Flour
Spray the bottom of the cupcake pan with non-stick cooking spray.
Sprinkle flour onto your hands so the dough won't stick to it. Roll the dough into a 1-inch ball, then press to form a flat circle. Form the dough over one of the cups on the bottom of the cupcake pan. Repeat for all the remaining cups.
Place in the freezer for 15 minutes to set.
Bake at 350 degrees F for 8-10 minutes. Remove from oven and allow to cool completely.
Scoop Mayfield Creamery ice cream into the cookie cups and serve immediately.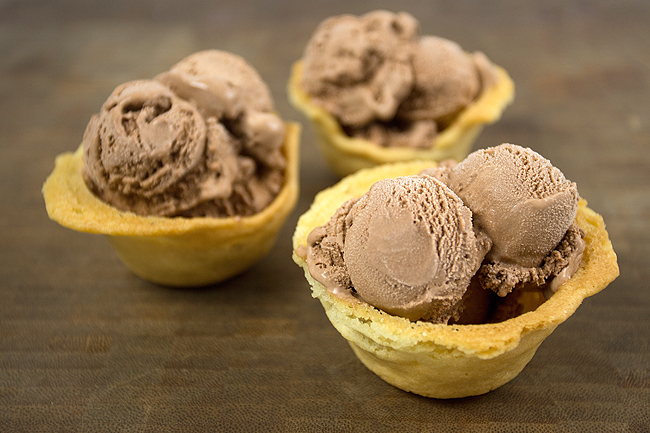 Enjoy!
Mayfield Creamery ice cream is available in the Dallas-Fort Worth area at Tom Thumb, Albertsons, and Market Street stores. (Suggested Retail Price: $5.99)
Click here to find Mayfield ice cream at a store near you.
br>