My son just started kindergarten, which means I get the fun chore of packing his lunch every day. I've learned a few things and wanted to share some lunchbox hacks that make the process easier for everyone!
We've partnered with Juicy Juice to bring you these simple tips for packing school lunches. I love sending Juicy Juice 100% Juice and Juicy Juice Splashers in my son's lunchbox because I know that all Juicy Juice products are made from real juice, with sweetness that comes only from the fruit and no added sugar.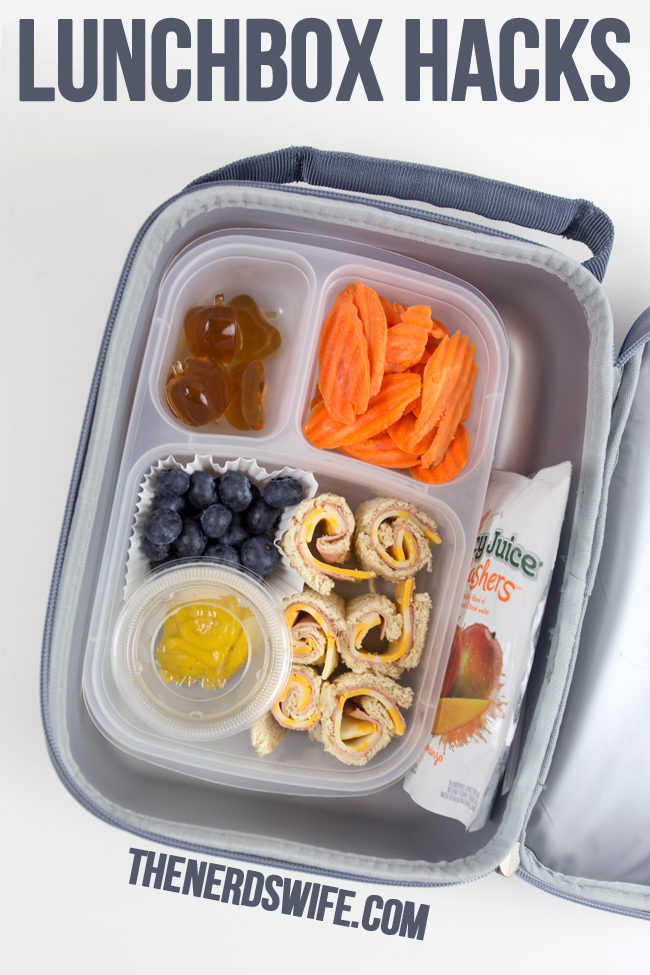 Lunchbox Hacks
1. Make Sandwich Rolls
Kids tired of sandwiches? This simple hack will get them excited to open their lunchbox again.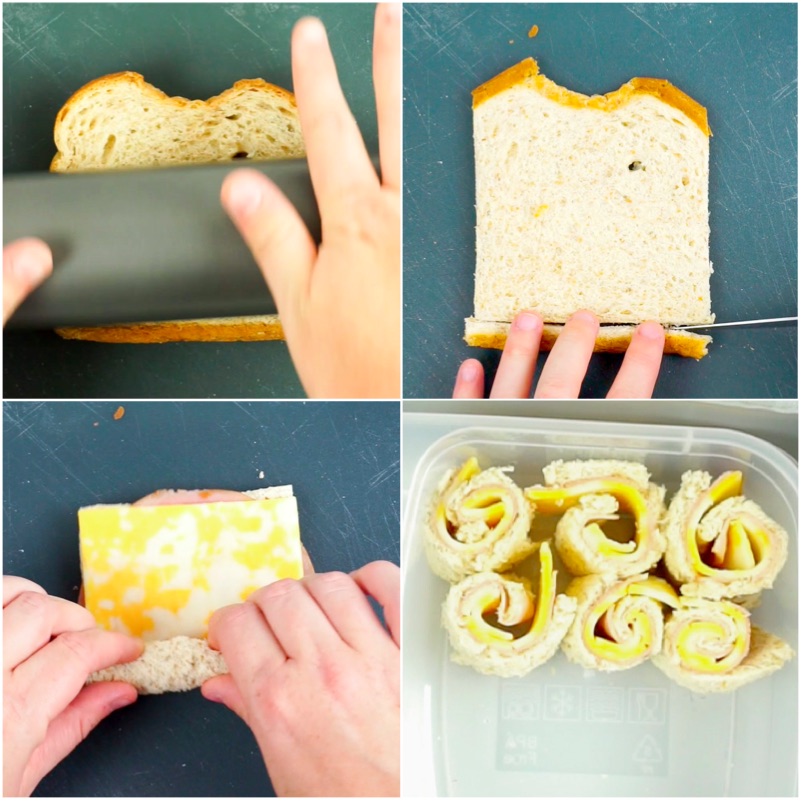 Use a rolling pin (or glass if that's easier) and roll your bread flat. Cut off the crust and add your sandwich filling. My kiddo likes ham and cheese. We've also done this with peanut butter. Roll the bread and cut it into pieces.
Yummy!
2. Separate food using cupcake liners.
Since my kiddo is in kindergarten, I want pretty much everything in his lunchbox to be disposable.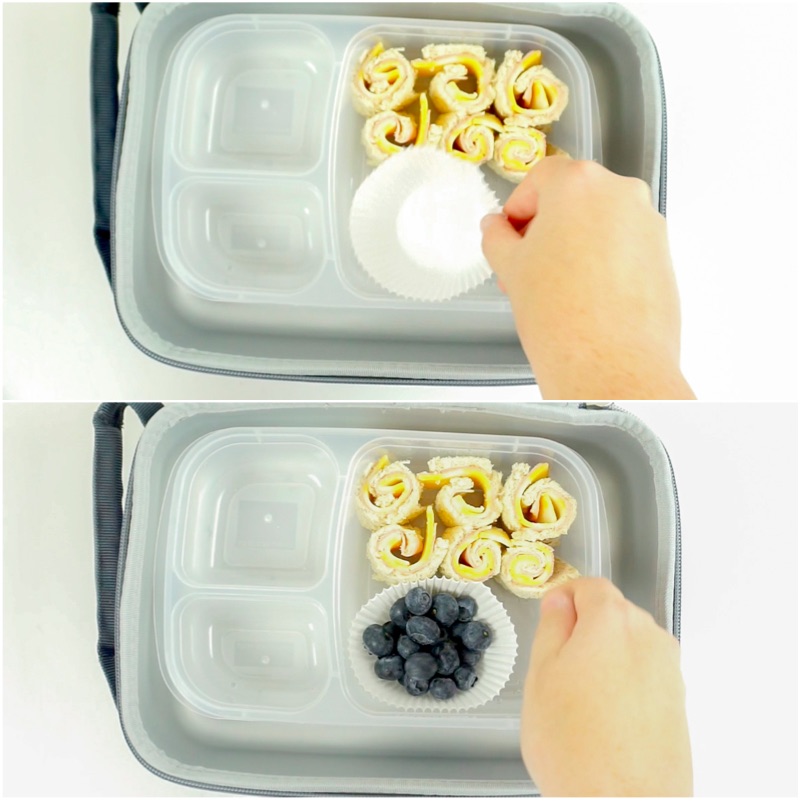 Cupcake liners are the perfect way to keep fruit separated from other parts of the meal.
3. Make fruit gummies at home.
I don't know about your kids, but mine LOVE fruit snacks and gummies. Use Juicy Juice 100% Juice to make your own at home for a lot less and without any unwanted ingredients!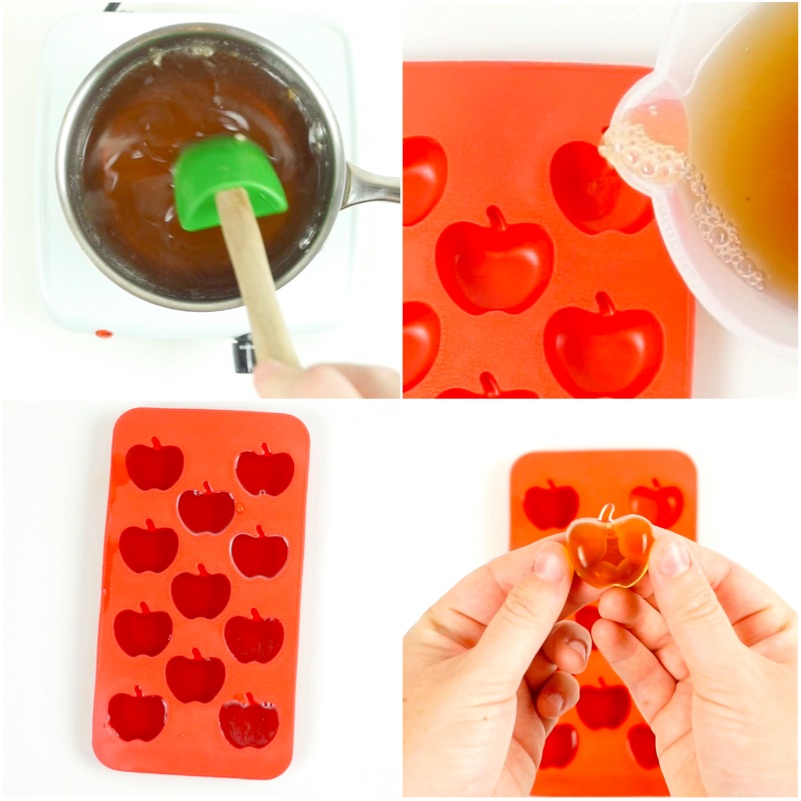 Here's what you need to make Juicy Juice Gummies:
1 1/2 cup Juicy Juice 100% Juice (We used the Fruit Punch flavor, but you can use any of the 16 Juicy Juice flavors)
4 Tbsp unflavored gelatin
In a small saucepan, mix together the Juicy Juice and gelatin over low heat. Stir constantly and ensure the mixture does not boil. Cook until the mixture becomes runny and isn't thick anymore.
Pour the mixture into a silicone mold (we love this apple one for school!) or pour into a shallow baking dish. Refrigerate for four hours and remove from mold. If you used a baking dish, cut the gummies into bite-sized pieces.
4. Freeze juice pouches to use instead of an ice pack. 
This might be my favorite lunchbox hack!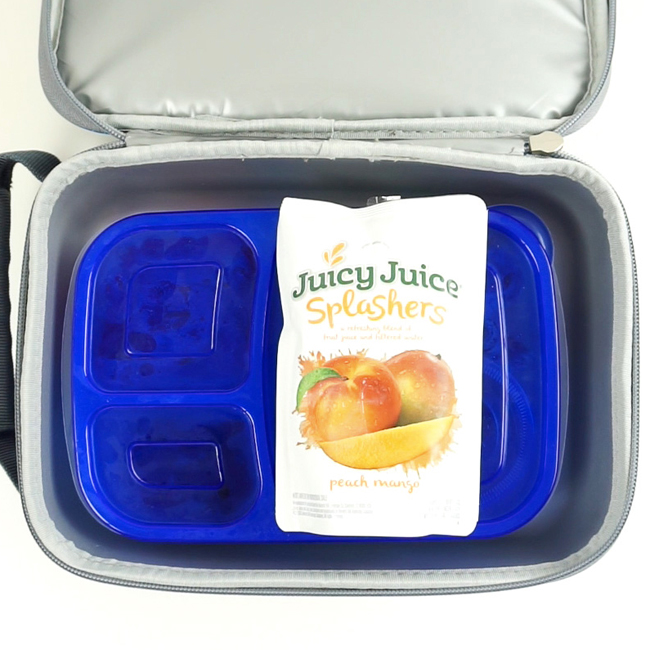 I always forget to put ice packs back in the freezer. So instead, I turn to Juicy Juice Splashers, a 50/50 blend of fruit juice and filtered water, which contains 50% less sugar compared to the leading juice.
I add a bunch to our freezer and pull one out each morning to keep my son's lunch cold. It is melted by the time lunch rolls around, so he can enjoy cold juice and his lunch stays fresh. Win-win!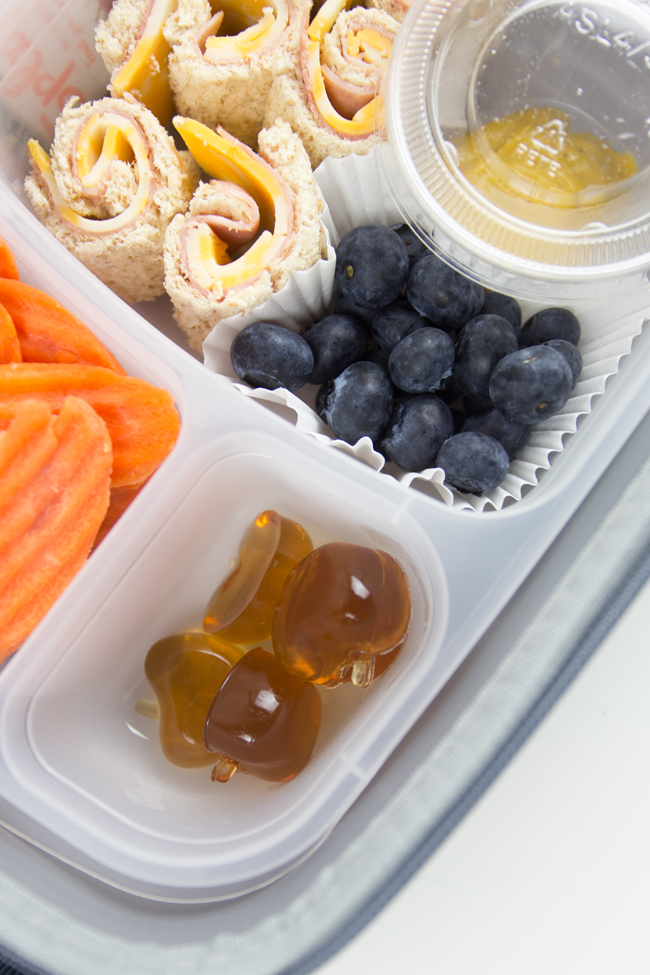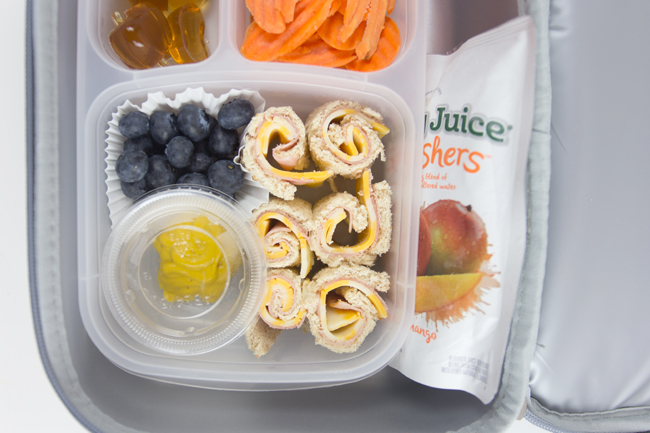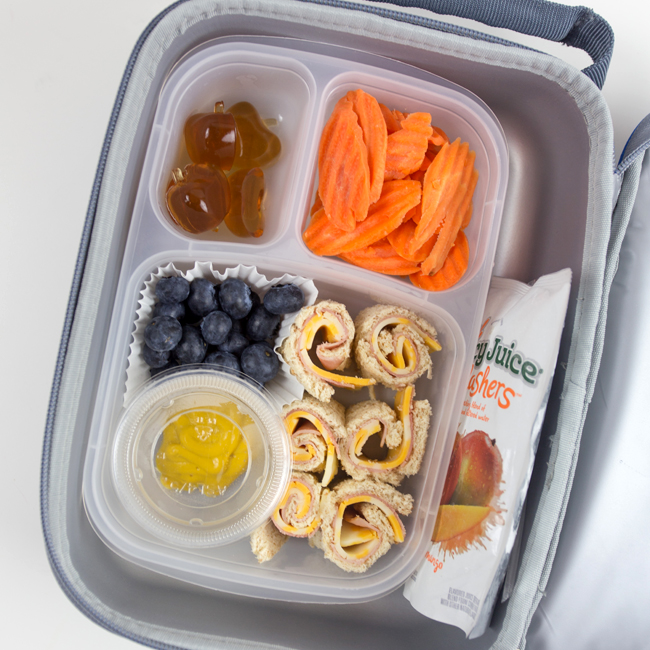 So fun, right? Don't miss our No Sandwich Lunch Ideas for school.
Connect with Juicy Juice on Facebook, Twitter, Instagram, and Pinterest for even more fun ideas!
br>