One of my favorite parts of the holiday season is sending Christmas cards. It's such a grown-up thing to do! Every year, I meticulously plan our family photo session — what we'll wear, the decorations, etc.
Then, I order my favorite cards online and have them addressed, stamped and ready to mail in early December. The last two years, I've used Shutterfly to print my cards and loved the quality.
There's only one problem with my plan this year: A new little addition (cough, Andrew, cough) could come at any time in December. And we can't take family photos without our new addition!
I'm thinking this year, I'll go with a fairly simple design with a baby bump photo (with the belly wrapped in a ribbon and a tag that says, "Do not open until Dec. 28″).
Then, we can send a birth announcement after he's born.
I'm really digging this design: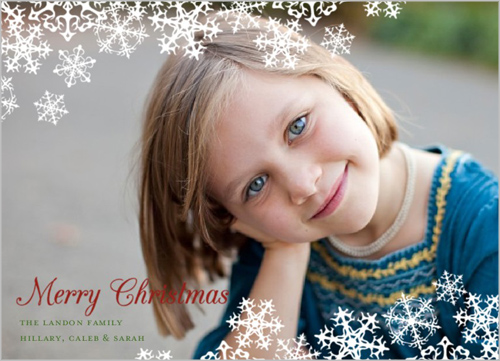 What do you think?
For all of you who can actually take family photos this year and send cards, here are some of my absolute favorites from the Shutterfly website: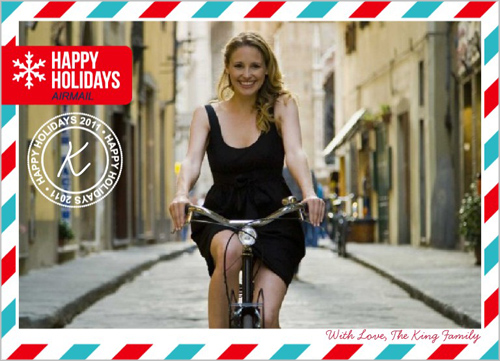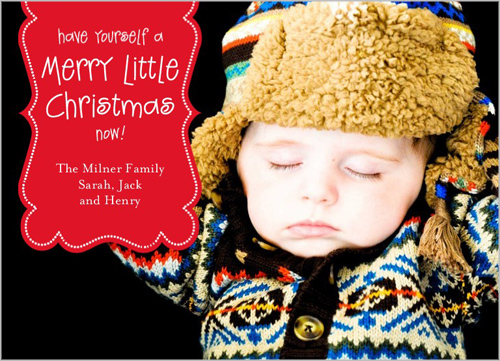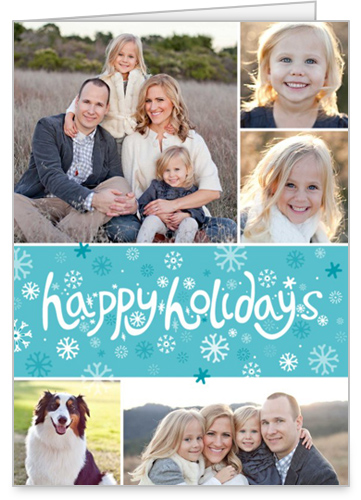 Isn't the one with the baby adorable? If Andrew comes before Christmas, we may have to go with that one.
Be sure to check out the Christmas cards, holiday cards and photo Christmas cards at the Shutterfly website!
And, so you can give their cards a try for yourself, the awesome folks at Shutterfly have given me three promotional codes for 25 free cards! Leave a comment below and tell me what your favorite card is to enter to win! I'll randomly select three commenters on Friday, 11/4 to receive the codes.
Thanks so much for reading!
**Disclaimer** Shutterfly provided me with 50 free holiday cards to review their product. All opinions expressed are my own.
br>