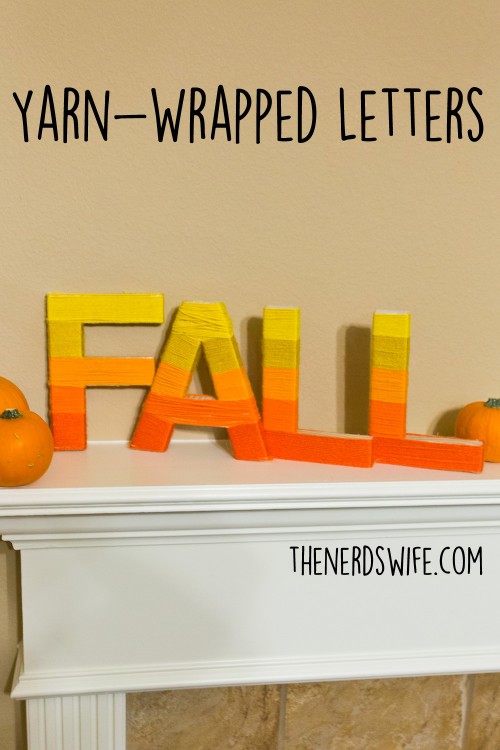 Yarn-wrapped letters are an easy way to add a festive flair to your home decor. I used them for table decorations at our fall party and they turned out so cute!
Yarn-Wrapped Letters
Here's what you need to make yarn-wrapped letters:
Wooden letters
Hot glue gun and glue sticks
Coordinating colors of yarn
Because I was spelling FALL, I used shades of orange and yellow. I like the ombre look, and these colors worked perfectly with that theme.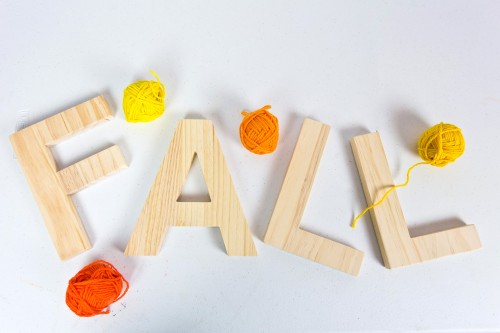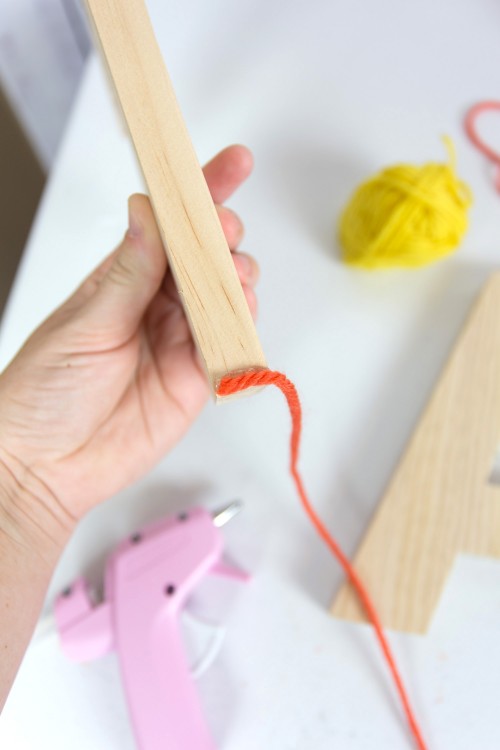 Start by gluing the end of one color of yarn along the bottom edge of a letter. Wrap the yarn around in multiple layers to cover part of the letter.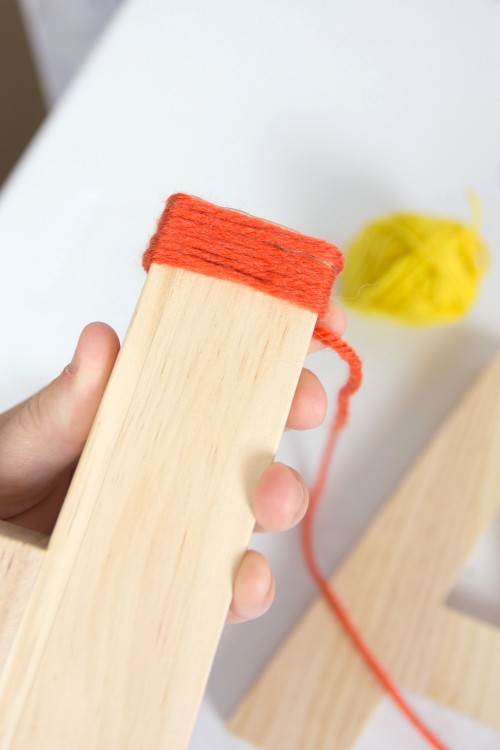 I used five different colors of yarn, so I covered 1/5 of each letter with each color. Once you get to the end of one color, use the glue to secure the final layer.
Then repeat the process with the other colors, gluing the first and last layer of each color.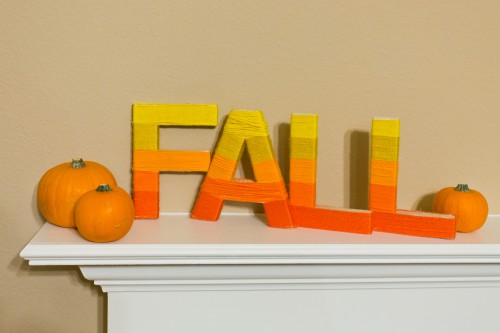 It's a time-consuming process, but the end result is so cute, right!?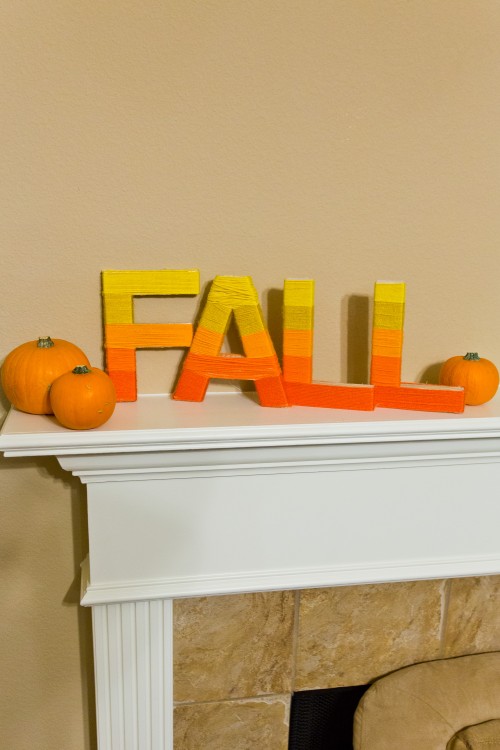 I love how the letters look with some cute pumpkins on our mantel. Plus, they will work all season long!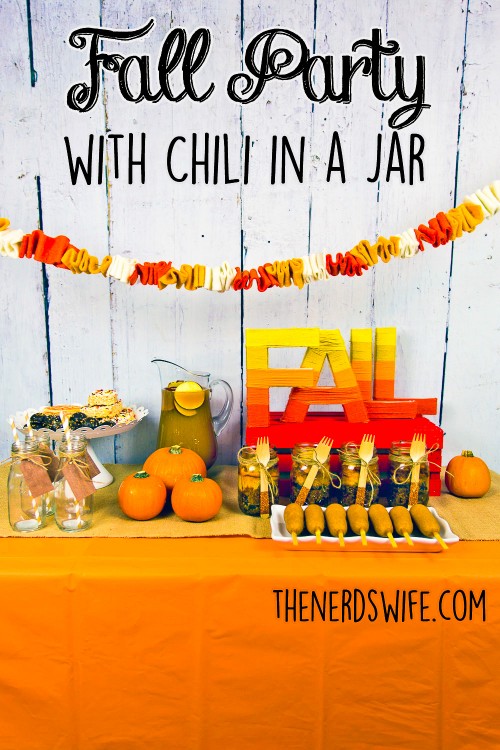 Now, get in the spirit of the season and throw a fall party to celebrate all things autumn!
br>