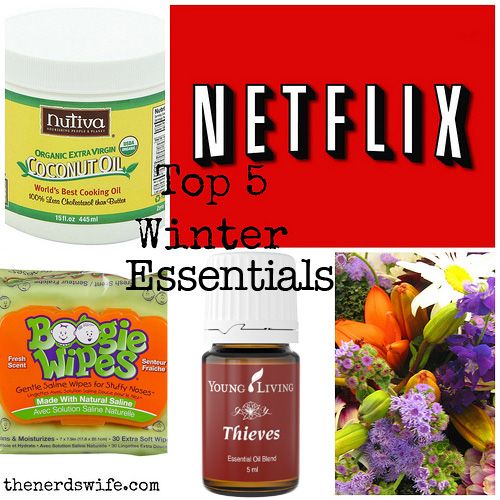 Disclosure: I am a member of the Netflix Stream Team, and was provided with a year of service and an Apple TV. Each month, I'll be participating in challenges. All opinions are my own.
Hey guys. It's Jet again. With the flu and sickness season upon us, I wanted to share my Winter must-haves that help me get through these long months.
Winter brings dry air which leads to dry skin. This is where coconut oil comes in. It is so gentle and nourishing that it is perfect for my sensitive skinned baby. I also love that it is all natural so I don't have to worry about any harmful chemicals.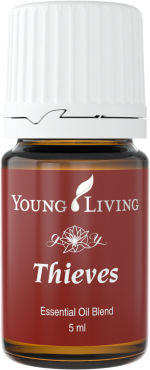 Everywhere we go, we are exposed to germs. Between the gym, preschool, and church I feel like I can never get ahead. This is where Thieves oil comes in handy. It is a blend of essential oils that helps kill harmful bacteria and viruses. I put a few drops in a small bowl of coconut oil and rub it on my kids' feet. They love it! I wish I got a foot rub every night before bed!
Make sure to check out our essential oils freebies! 
Boogers on my shirt, in my hair, and dried on noses. They seem to be everywhere! My *favorite* is when I find them *right* after I get dressed on my pretty, clean shirt. I swear think they are my best friend. This is where my true best friend comes in: Boogie wipes. They dissolve the boogers and keep them off of my babies and me!
While winter can seem so long, I like to remind myself that spring is right around the corner by keeping fresh flowers around. It might seem silly but it is an easy way to bring some life and freshness into my life. You can get a beautiful arrangement for $3. Just a cheap and simple way I bring happiness to myself.
But what if all that preparation doesn't keep sickness away? That's where my Number 1 Winter Essential comes in: Netflix.
A virus hit our home last week leaving us all done for the count, so I turned to Netflix to help bring some laughter back into our home. They have a ton of great comedies and I have been  having such a great time with my boys exploring new movies that we haven't seen before. It's so easy and convenient to just pull up Netflix on our Apple TV and get started watching. Grab a blanket and the remote and you're good to go! We were laughing so hard with Hoodwinked Too!
If you are looking for some old favorites or new laughs, go and check out Netflix. We are so excited to see The Croods, which just made its debut on Netflix!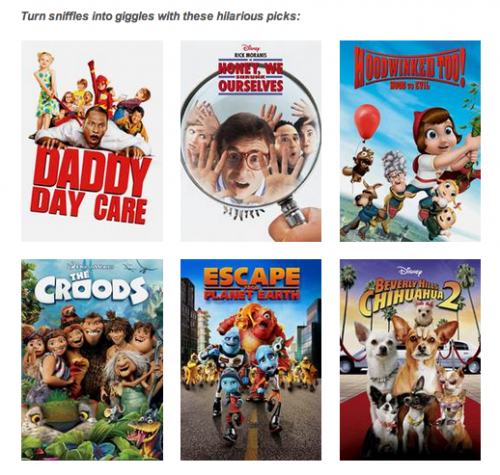 1. Daddy Day Care
2. Honey, We Shrunk Ourselves
3. Hoodwinked Too!
4. Escape from Planet Earth
5. The Croods
6. Beverly Hills Chihuahua 2
7. Beverly Hills Chihuahua 3
I hope you guys are having a happy and healthy New Year.
Do you have any favorite winter essentials? I would love to hear and try some new things!
Essential Oils Deal
We are super excited to offer this amazing deal for January 2015 that has $70 worth of freebies included with the Young Living Starter Kit.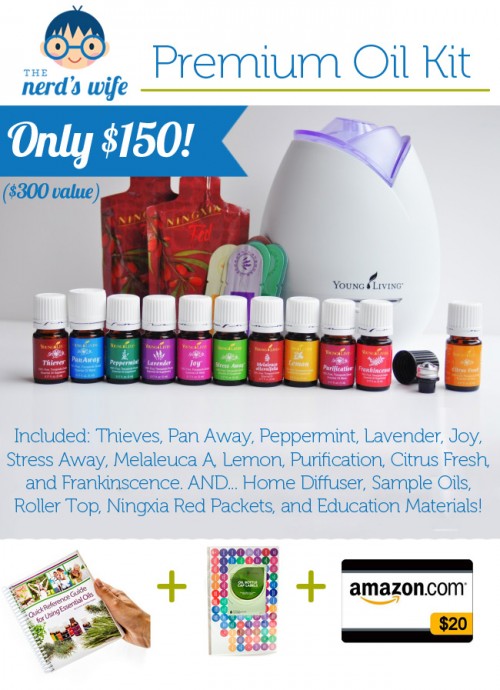 These are the oils that we use and love. Check out our essential oil information page for more details.
Disclaimer: These statements have not been evaluated by the Food and Drug Administration (FDA). These products are not intended to diagnose, treat, cure, or prevent any disease. The information on this site is not intended or implied to be a substitute for professional medical advice, diagnosis or treatment. Please confirm any information obtained from or through this web site with other sources, and review all information regarding any medical condition or treatment with your physician. Never disregard professional medical advice or delay seeking medical treatment because of something you have read on this website.
br>