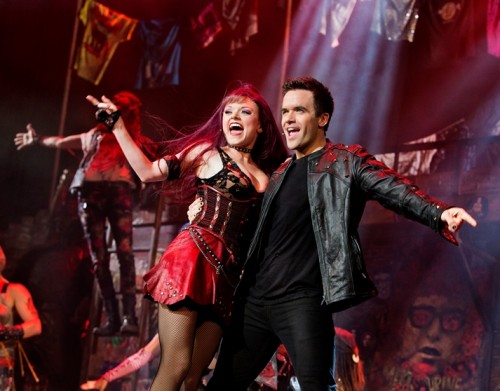 Disclosure: I received complimentary tickets to this show in exchange for promotion. All opinions are my own.
Last week, The Nerd and I took my parents to see WE WILL ROCK YOU at Dallas Summer Musicals. This was, by far, one of my favorite shows that we've seen. My dad was a huge Queen fan growing up — and The Nerd can belt out Bohemian Rhapsody like no body's business — so I knew this would be the perfect show for them.
WE WILL ROCK YOU features the greatest hits of the legendary British rock group, Queen. Now in its 11th year in London and seen by 15 million people worldwide, this multi-award-winning and record-breaking phenomenon boasts a fantastic score of killer Queen tunes that you just can't resist singing along to. You'll hear classics like Another One Bites The Dust, Crazy Little Thing Called Love, We Are The Champions, Bohemian Rhapsody and of course, We Will Rock You.
To be honest, I've never listened to much Classic Rock, so I was pleasantly surprised to know many of the songs featured in the show. And I loved the crazy, cool, British feel of it all. I figured I was in for a night of strung-together Queen songs, but instead was treated to a well-told story and a fun night of audience interaction.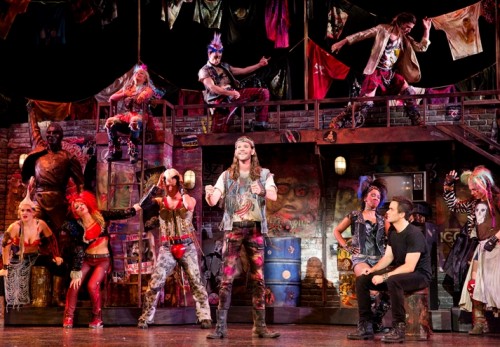 I have to say that Buddy Holly was my favorite character. He was just hilarious. And all of the pop culture references — and over-the-top puns — were brilliant. They *have* to be constantly rewriting the show to add in current references, from Miley Cyrus' twerking to Katy Perry roaring.
WE WILL ROCK YOU is on stage now through March 16, 2014. Book your tickets online to make sure you don't miss out on this hilarious show!
What's your favorite Queen song?
br>